How Cannabis Gives: Sharing Stories
and we don't mean, only, pass da dutchie on yah left hand side

Let us, first, finely break down some frosty nuggets..light some incense..look through the dabblers rabbling babble..
Yes, by definition, the psychoactive cannabinoid THC** and, furthermore, the physical act of smoking, may form a habit and be abused.
Because..
The brain's reward system is activated and releases a considerable dose of dopamine i.e., the stuff that makes you feel good. Here are some, other, things – with a dump of dopamine – we do, make habitual and abuse:
Love
Orgasm
Eat
Booz
Other drugs**
Receive notification for Like 21..87..130..180..200!!..246..390..on our latest Instagram post!
Win
Sip on caffeinated beverages
Netflix & Chill
THC's replacing of our neurotransmitter, Anandamide, by binding to cannabinoid (CB) receptors, skews and may cause permanent changes** in the body's Endocannabinoid System (ECS, associated with emotion and memory). This affects the brain's Hippocampus and may, also, change its chemistry.**
That is why adolescent consumption – when important brain connections are, still, rapidly developing – is an issue and, a twenty-one-year age limit remains a good idea.
It is, indeed, amazing how our everyday (among the items listed above) affects brain chemistry. Normal things – facts of life – like a negative thought or memory, emotional and physical trauma, medical conditions and disorders.
Cannabis is a Schedule I drug, only, because agencies involved do not have direct control over the plant's properties and chemicals. For example: condensed THC (Dronabinol) is Schedule III, available in market, while CBD** hemp oil was recently Scheduled I.
The therapeutic qualities of THC and CBD are beyond doubt. CBD may even counteract THC's psychoactive property. And through different application methods (topical oils, extracts, edibles, tinctures, etc) we, people, can control cannabis. It is medicine.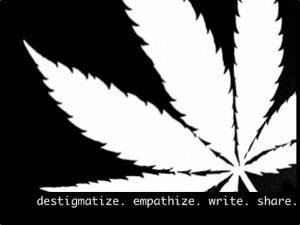 I AM NOT HERE TO ARGUE REASON
I am here to tell you what in the Good Green Earth a CanniGive is..
A CanniGive is You. Your story. Examples of good people – through advocacy and work – doing good things in their community.
How does cannabis affect your involvement in community? Know someone with a life-changing cannabis story? Do you work in the cannabis industry and, how does your work give to greater causes?
We want to hear from you. CanniGives is your place for the people and stories – smart and refreshing – happening in the Cannabis World.
But, it only works if you share..
Email your story to cole@rhatigans.com with the subject: CANNIGIVE (Name & Residence). We will respond with follow-up questions for a potential post!
Until the next..
Yours, always
CanniGives
Disclaimer*** Cannabis products are for individuals 21 or older. Consume responsibly.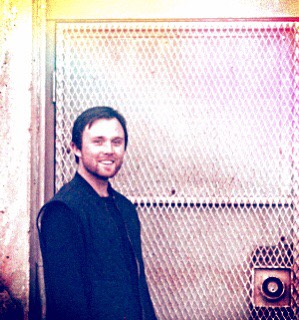 Born in the OC, raised in Cedar Rapids, Iowa, and trained at the UNESCO City of Literature's University of Iowa, Cole has a BA in English Literature and Certificate in Writing from the University's undergraduate program. Existentially overwhelmed by our grand story and humanity's terrible scale, Cole maintains purpose through a focused appreciation of travel, new experience, creative expression, helping others and giving back to the planet. He has backpacked across Western Europe, exchanged labor for lodging on organic farms, and volunteered with underprivileged youth programs in his own neighborhood. He believes in sustained positivity, empathy, altruism, and the great potential of a more connected human species. Cole's values drew him, early in young adulthood, to the symbiotic nature of cannabis consumption and culture. He realized, immediately, the hypocrisy and greed behind cannabis prohibition. Therefore, he is an everyday advocate for breaking stigmatization. He believes cannabis not a simple hobby but, a movement. His future plans include making bomb vegan food, more travel, living the Boulder life, and – before hitting the big 'three-zero' – an MFA in Creative Writing.