LOST & FOUND: Bites with Blondie
It's been a little quiet around here lately.
For that, I'm sorry.
I decided to take a little digital detox for the months of April and May, which proved to be easier said than done. Yes, I did document some of my food adventures on Instagram (@biteswithblondie), but decided to treat myself to a little break and hit snooze to recharge my batteries. To say it was needed is an understatement.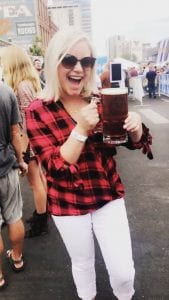 This hobby of mine has quickly become more than that—it's become a full-time job and something I take great pride in. I take pride in trying unique spots in Denver that some have yet to explore. I take pride in engaging with locals/readers/followers about their favorite places to dine, discovering new tastes and flavors. I take pride in all of it, which ignites my passion for this business even more.
But most importantly, I take pride in writing fun and original content that I've given my all to.
OnDenver have given me a foodie voice and a platform to share my experiences. It's given me the ability to attend awesome events and foster my own restaurant connections, while connecting with other local foodies. It's never once taken me for granted and consistently encourages me to produce my best work – and take a break when it's needed.
The past two months have allowed me to relax the body, refresh the mind, and has left me feeling renewed.  I'm ready to dive back in to the Denver food scene and step up my game with more engaging, creative and interesting content. Cheers to that!
Sound the alarm, Bites with Blondie is back!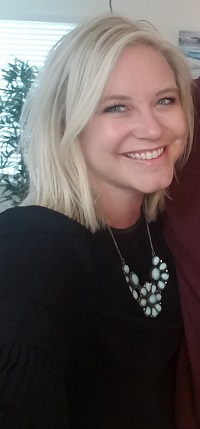 Katie traded in her flip flops for hiking boots at age three when her family moved from sunny Florida to even sunnier Colorado.  Katie's passion for food began at an early age when she would retrieve a strip of bacon from the counter each morning - a daily treat from her nanny.  That was only the beginning for her love of food.  After graduating with a degree in Communications (with an emphasis in Public Relations), she got her foodie start as Yelp Denver's first intern and has been scouting places to nosh all over Denver since.  For the past 9 years, Katie has maintained Yelp Elite status and made lasting relationships with local business owners, while continuing to be an avid food consumer and writer.  Her latest cravings and discoveries are frequently documented on her Yelp page.  Katie is known for her unique and witty writing style, obsession with avocados, and is considered the go-to girl when it comes to finding a place to dine.  When she's not finding a way to quit her day job to be the next Guy Fieri, she can be found slinging balls on the golf course, binging on true crime podcasts or indulging at a local brewery in the burbs.  Look for her work each 
Friday
 under Bites with Blondie.