Top 3 Restaurants in Arvada
Want to go somewhere fun in Arvada to grab a bite to eat or drink? Look no further than Arvada's Olde Town District—the city's main downtown area that is massively cute and charming. These places have great food, drinks and a fun atmosphere that is different and fitting to each one.
1.The Arvada Tavern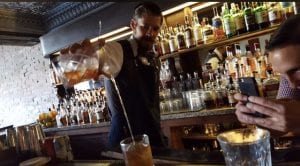 The Arvada Tavern is a legit, old school tavern! Not only does it give off an authentic old school vibe, the place actually has a lot of history to it. In 1933 after prohibition, The Arvada Tavern was the first place in Arvada to serve alcohol, granting the people of Arvada excitement and liberation. That same tavern stands today and gives off a classy vibe along with great cocktails. Not only does the place have great cocktails and food, it also has live music upstairs for free on Friday and Saturday. Located in Olde Town Arvada, it's a real classic of the area and not to be missed.
2. Homegrown Tap and Dough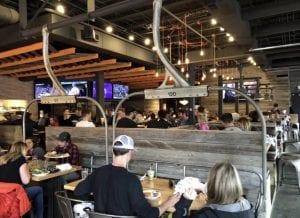 The place has plenty of seating and lots of natural light, making it a pleasant place to sit down for a bite. The menu has a great selection of appetizers and entrees as well as a good selection of beer, wine, and cocktails for a fun night out with friends. The decor is also very fun and Colorado themed; they have ski lifts and even a gondola room! Make it a plan to try it out for yourself and pop in during their happy hour for some great deals too!
3. Flying Pig Bacon Co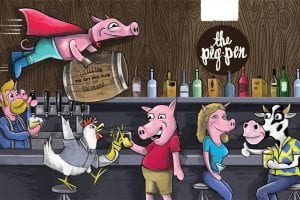 A recent great addition to the Olde Town Stretch of Arvada. Featuring two patios, this is a great spot to grab a bite to eat if you looking to enjoy Colorado's 300 days of sunshine. The place is a must for any bacon lover, and still a great choice for anyone else—they even have a cauliflower veggie burger! Not only do they have a lot of fun themed bacon creations, they also have sixteen beers on tap, unique cocktails, and fun special features such as bacon flights and a milkshake emporium. A fun place if you want to try something new and different!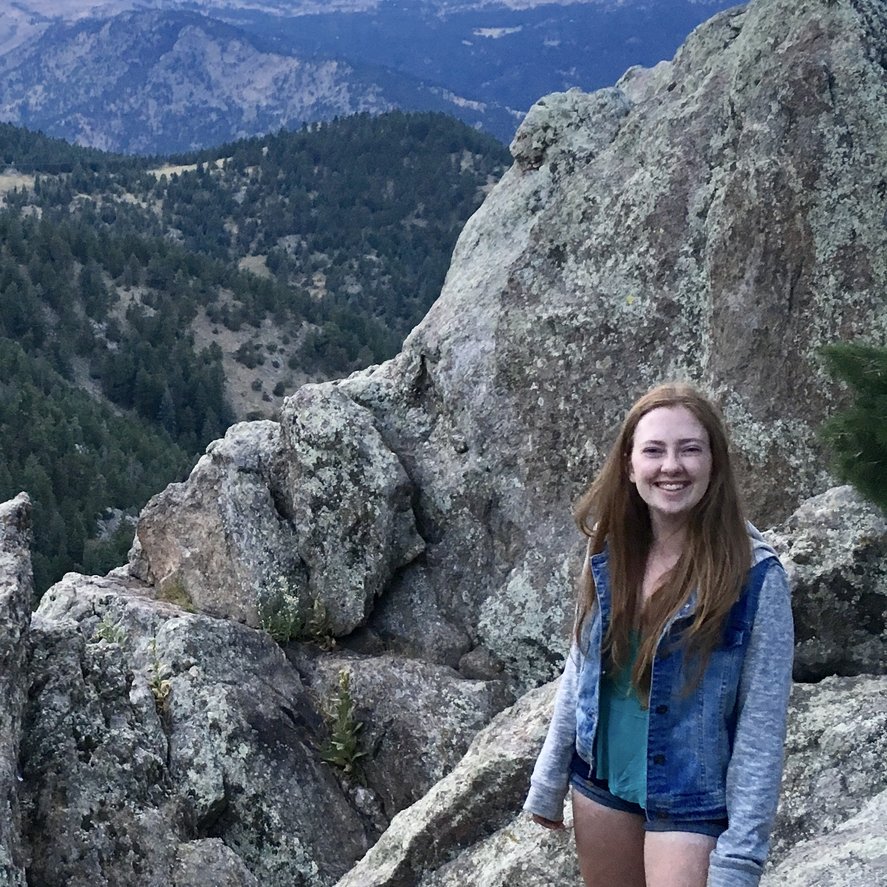 Rea McLaughlin is an enthusiastic soul that loves life from Colorado. She loves the Colorado sunshine and enjoys partaking in it often by going climbing, hiking or camping. She attained her BFA in Film Studies from the University of Colorado at Boulder where she fell in love with storytelling. After living in NYC for a year to pursue film, Rea is happily back in Colorado enjoying the mountains and sunshine. One of her favorite themes to explore in her art and writing is the human spirit and human connection. When she's not climbing or creating, Rea loves traveling to music festivals and going to Red Rocks shows. She might ask you for your birth time to check out your astrology chart too! (She is a Leo Sun, Scorpio Moon, Aquarius Rising). She loves to enjoy life and squeeze the very best of out of it.