48 Hours in the Best of the West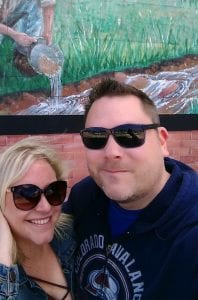 Summer is finally here!
Although it's not officially June 21st yet, the warm temperatures and sunny days prove summer is on its way to the Mile High City. This is the time of year that I can be found on a patio indulging in happy hour, cheering for the Rockies, or slinging balls at the golf course, but most recently I found myself wanting to experience something different—a road trip to a city I had yet to explore within the state of Colorado.
It's been a while since my husband and I have insisted on a (local) weekend getaway. But when a long weekend presented itself, we took the opportunity to pack our bags and head for the small town of Cripple Creek.
I wasn't sure what to expect from this historic gambling town, but left pleasantly surprised by its charm. We ate, drank, and explored all we could within 48 hours—and so should you!
Here's our vacation guide to Cripple Creek and why it's worthy of a visit.
Location/Distance: 111 miles: about 2 hours from Denver, 44 miles: about 1 hour from Colorado Springs
Nestled behind Cheyenne Mountain near the base of Pikes Peak sits the town Cripple Creek. This small town of 1200 (living locally) was put on the map in 1892 at the height of the gold rush, and quickly caught the attention of miners and their families hoping to strike it rich. Despite a few new-age casinos who have made their way to Cripple Creek, the town prides itself on their rich history, starting at the Heritage Center. The building provides a look into 1800s architecture, features two levels of local town and mining history, a peek at real gold, wildlife, and flowers found in the area, and introduces visitors to a spectacular view of the Rocky Mountains. With the sheer volume of information and jaw-dropping views of the snowcapped mountain range, it gives the best first impression.
Where to Stay: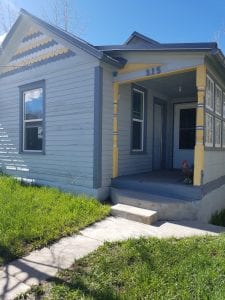 While the 24/7 gambling and restaurants may be tempting to choose, opt to stay like a local at an Airbnb rather than a hotel/casino. There are a few in the area, but a local favorite is Carr House. We happily stayed here at the recommendation of others and it did not disappoint. Located just a few blocks of Bennett Ave, this well-maintained rental is walking distance to nearby museums and casinos! Featuring two bedrooms and one bathroom, the space comfortably sleeps 5 and offers all the amenities, creating a comfortable start to vacation.
But first, grab groceries at Venture Foods, where prices are higher than average, but fresh cuts of meat and local crops are offered while still carrying the conveniences of home. The liquor store next door has just about everything needed to accompany any meal: wine, beer, liquor and cocktail mixes. Settle in with a cocktail and snack before heading out to explore.
Where to Eat: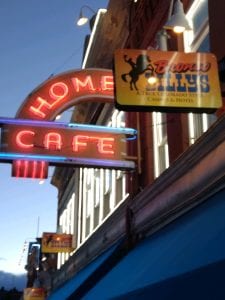 We happily discovered many places to eat, starting first Bronco Billy's. Being one of the oldest casinos in town, this spot is constantly bustling with diners, gamblers and tourists alike while offering some of the best grub in town. We happily indulged in a large pizza, which was the perfect way to end the day after exploring.  The Crippled Cow offers scratch-made pizzas on the fly with traditional and unique menu options for under $20, while Baja Billy's Cantina serves up sizzling fajitas and fresh fish tacos with a local flair. In the lower level of the Colorado Grande Casino and highly praised from locals (including Carr House owner Dennis) is Maggie's. The dimly lit spot features quality steaks, wings, burgers, and salads for an extremely low price—like seriously low. We shared a plate of wings, salad, and fries for a total of just $15, with tip.
For a more fine dining establishment, head to The Steakhouse. Rated the #1 Steakhouse in Southern Colorado, diners come from all over the state to experience the excellent dishes. The menu features bone-in ribeyes, stuffed lobster tails, and fresh salmon and pasta, all of which are mouthwatering.
Perfect for any time of day (or midnight in our case), is the famous Home Café. This spot has been in Cripple Creek since day one and for good reason! Juicy burgers, fresh sandwiches, and breakfast are served around the clock. With $3.99 steak and eggs and a $.49 traditional breakfast, it makes for the perfect greasy hangover meal or a start to the day!
Where to drink:
The restaurants lining Bennett Ave offer a full bar and unique cocktails, while each casino offers free boozy beverages to all. For Irish classics head to McGill's Pint and Platter, which serves warm Irish coffees and 20 oz. draft beer in traditional pub glassware, and is the only place in Cripple Creek serving Guinness on tap. For a quick pick me up, head to Coffee House for a delicious iced latte or stop by Creations Everlasting Tea Room for a loose-leaf black tea.
What to do: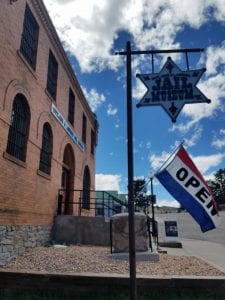 If you arrive early before check in (like we did) start at Outlaws Jail Museum, just a block away from Carr House. The building holds old mugshots of Cripple Creek outlaws and cell blocks designed for both men and women prisoners, with the living quarters of the warden and some of the ridiculous laws of the time. The gift shop offers silly gifts, along with the opportunity to wear a faux jumpsuit and have your photo taken against the arrest wall.  Although a little cheesy, the staff does an incredible job of educating visitors before allowing visitors to explore on their own (the tour is self-guided) and charges just $3 to enter.
The Kathleen Mine, the first mine to be owned and operated by a woman, has been highlighted as THE excursion to experience! The extensive tour takes guests on the hunt for gold in the active mine by first plunging more than 1,000 feet below ground in a vertical shaft. The experience invites visitors to simulate an average day in a miner's life while seeing the mining process of the time.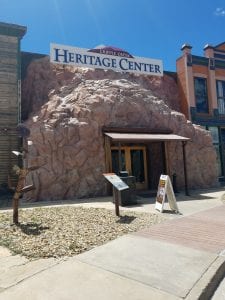 Offering a unique peek into the old west is The District Museum near the entrance of town. Once a former train depot, the building has transformed itself by converting each room into various miniature exhibits. Each room features something different, like living quarters of the wealthy, a typical baggage room in the train depot, and a full size wagon, and also showcases an insane amount of local artifacts. A free scavenger hunt is offered upon entry, which asks visitors 6 questions. The answers can be found throughout the four story museum and encourages visitors to dive into history. If all questions are answered correctly, two REAL golden nuggets found in the area are awarded to the winner at the end of the season!  Also on the museum grounds is a miner's cabin, Assay office, and the Cripple Creek steam train. A short ride on the Cripple Creek Railroad gives the experience of traveling by train in the old west.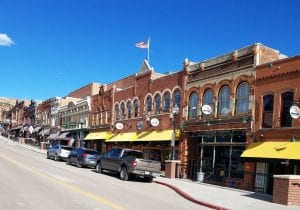 A noteworthy spot is the historic Homestead House. Once the famous brothel ran by Madam Pearl de Vere, the "soiled dove of Cripple Creek," Pearl played a famous role in the history of the town by providing high end escorts and prominent business men from Denver a place to stay with her girls. The house-turned-museum features lavish décor and a realistic view of the lives of young women in the west.
Lastly, take a walk along Bennett Ave to experience gambling at one (or all) of the casinos. Be sure to make stop at the Christmas Casino, featuring all things Christmas; Santa, seasonal tunes, and cookie. It's ridiculous, but worthy of a stop inside.
Why to go:

Didn't I just give you all the reasons to visit?
This little town offers all the perks of a big city, but offer much more in a quaint, historic landscape. It's also the only town in Colorado that allows their donkeys to roam wild for a weekend in June, which has become quite the celebration.
What are you waiting for?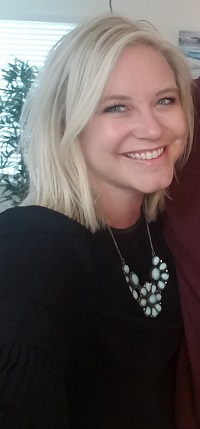 Katie traded in her flip flops for hiking boots at age three when her family moved from sunny Florida to even sunnier Colorado.  Katie's passion for food began at an early age when she would retrieve a strip of bacon from the counter each morning - a daily treat from her nanny.  That was only the beginning for her love of food.  After graduating with a degree in Communications (with an emphasis in Public Relations), she got her foodie start as Yelp Denver's first intern and has been scouting places to nosh all over Denver since.  For the past 9 years, Katie has maintained Yelp Elite status and made lasting relationships with local business owners, while continuing to be an avid food consumer and writer.  Her latest cravings and discoveries are frequently documented on her Yelp page.  Katie is known for her unique and witty writing style, obsession with avocados, and is considered the go-to girl when it comes to finding a place to dine.  When she's not finding a way to quit her day job to be the next Guy Fieri, she can be found slinging balls on the golf course, binging on true crime podcasts or indulging at a local brewery in the burbs.  Look for her work each 
Friday
 under Bites with Blondie.