Top 3 Restaurants in Wheat Ridge
1. Tocabe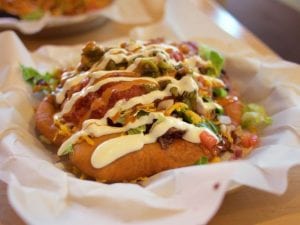 Tocabe is a unique food experience as it has traditional Native American food served Chipotle style. This means that you can build a taco with bison meat on fry bread–yes you read that right. I personally would go through and try all their sauces individually as they're spicy and flavorful and worth all the trips.
2. Pierogies Factory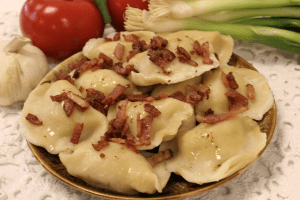 You didn't know that you needed authentic Polish comfort food until now. I'm a fan of a classic potato pierogi, but they have an assortment of different fillings including sauerkraut and mushroom, potato, cheddar and jalapeno, and toppings such as green chile or roasted garlic and parsley butter. You can also take bags to go or order them online.
3. Hops and Pie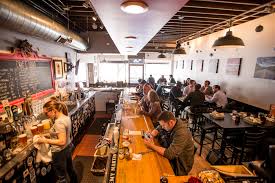 This is the best place to come to get a bougie pizza pie with toppings such as prosciutto, brisket, mash potatoes, arugula, or Daiya cheese. They also have killer happy hours for their local beers such as $2 craft can night on Wednesdays from 5 pm to close or 2 slices of the day plus 3 drafts for $16 on Saturdays from noon to 5 pm.
Kaylee was raised (but not *technically* born) in Colorado. She graduated from Regis University with a bachelor of arts in English. During her time at Regis she worked as a teaching assistant in a freshman classroom setting and in the writing center helping students on a variety of topics. While there, she discovered Cura Personalis, or care for the entire person, leading to her love of feminism and desire for equal rights for all. Kaylee is the managing editor for
AboutBoulder,
OnDenver,
and a key member of the
OnMetro
team, launching this platform in cities across the United States.