Ariella Asher
Ariella Asher received a bachelors in fine arts from Metropolitan State University of Denver in 2017. Originally from Tallahassee Florida, she moved to Denver by the way of Atlanta while working professionally in the music industry. Her diverse, mosaic-like identity can be seen in her work. With an American mother and Iraqi-Jewish father who immigrated from Jerusalem, Israel/Palestine, much of Asher's work touches on post/neo-colonial theory, globalization, pop culture, isolationism, art history, and various other contemporary social topics. She is currently working on a new collection of neo-pointillist pattern paintings.
"My artistic approach is diverse and includes painting, drawing, photography, digital art, and installation art. I literally and figuratively wipe, erase, and layer media to comment on the exchange between people and time, location and culture. I sometimes explore an isolationist dialogue within Western art movements, which mirrors an individualistic, material-based American style. Creating optical illusions and 'tricks' is another important methodology within my work. For example, I may manipulate, blend and obliterate imagery to comment on collective control, social unification – or political deception."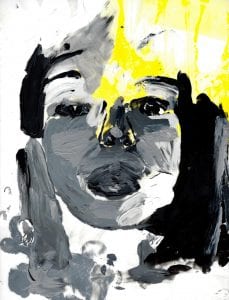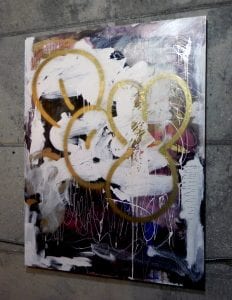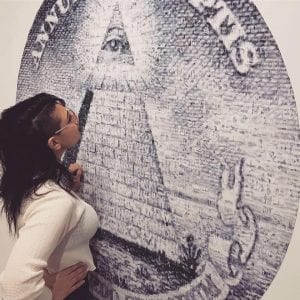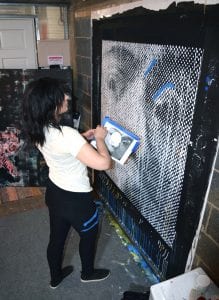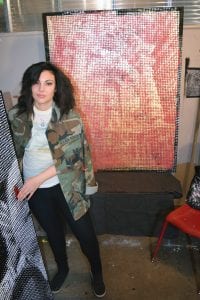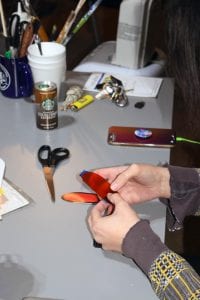 Eye Dream Series
"During my recent travels to North Africa, I was reminded of the mosaic metaphor, where multiple pieces come together to create one united picture. In Eye Dream, I visually associate this concept to the Civil Rights movement where people organize together to advocate for a common change. When creating this work, I was inspired by the legendary "I Have a Dream" speech, as well as the various historically significant, and deeply intimate events that Martin Luther King Jr. witnessed with his own eyes."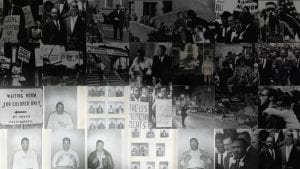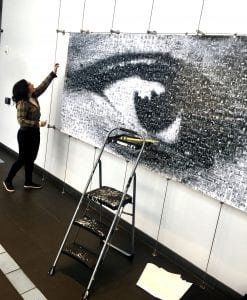 Asher has an upcoming show at Pirate Contemporary Art. Her work will be on display from January 31st thru February 16th.
Her "Eye Dream" series will be showing at the Martin Luther King Jr. Public Library from January 3rd -February 29th, and also at Tallyn's Reach Public Library January 3rd– 31st.
You can find out more about Asher and her work at https://www.artyella.com/  or on Instagram @artyella.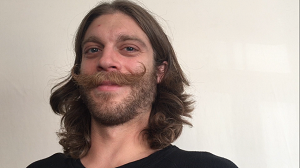 Jared is a local content contributor and aspiring author. He was fortunate enough to grow up in Golden, Colorado and graduated from MSU Denver. While an insatiable love of travel lures him all over the world, his roots remain firmly planted here. He enjoys writing short stories, poetry, children's books, societal observations, and everything else. A nature enthusiast and sunshine connoisseur, Jared is perfectly at home on any mountaintop or patio. He frequents art galleries and concerts, poetry readings and breweries, museums and bookstores. When he isn't making neighbors cringe at his musical attempts he can be found on a snowboard or sailboat, depending on the day. A perpetual adventurer and eternal patron of the road less traveled.