Top 3 Restaurants in Lakewood
1. Yard House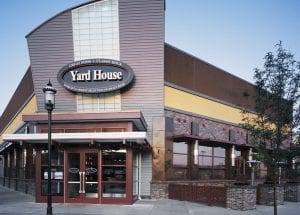 This high end sports bar has everything a Coloradoan might need: elevated food choices, cheap happy hour, and an entire menu devoted to their vegetarian and vegan menu. Yep, you read that right. This is the place to go before a Red Rocks show. I recommend the lobster garlic noodles, the truffle fries, and the street tacos, plus one of their beers during happy hour.
2. The Yabby Hut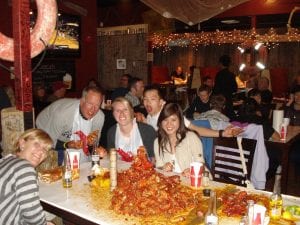 This restaurant and bar with a seaside theme dumps pounds of food in front of you for an authentic seafood boil feel. Their house Cajun sauce is to die for, and you can always get it spicier if that's your thing. Be warned though, they give you a bucket of tools for a reason–everything is still fully in shell to keep the flavor intact.
3. Jose O'Sheas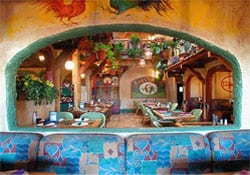 Come in for enormous portions of delicious Mexican food! Most importantly, Jose O'Sheas has a happy hour where you buy one drink and get free access to the taco bar. Drinks start at $3.59, and you can get this special every day in the Cantina from 4 to 6:30 pm.
Kaylee was raised (but not *technically* born) in Colorado. She graduated from Regis University with a bachelor of arts in English. During her time at Regis she worked as a teaching assistant in a freshman classroom setting and in the writing center helping students on a variety of topics. While there, she discovered Cura Personalis, or care for the entire person, leading to her love of feminism and desire for equal rights for all. Kaylee is the managing editor for
AboutBoulder,
OnDenver,
and a key member of the
OnMetro
team, launching this platform in cities across the United States.