JASHON SYKES—Multitask with Jarvis & Dad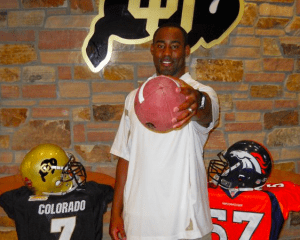 Renowned linebacker from the 1998-2001 University of Colorado Boulder football team Jashon Sykes has a new way to inspire crowds. This time, his work focuses on the youth through his latest children's book, Multitask with Jarvis & Dad. His book was published in February 2019 and has since taken him touring all over the nation.
Jashon Sykes was a starting player on the CU Buffs football team four years straight. Eventually, his talent led him to earn a spot on the Denver Broncos. After playing with the Broncos for two years, he returned to the Buffs team as a member of the football staff and got promoted to the Director of Football Operations. Since then, he has held the position of Director of Football Operations and Assistant Athletic Director of Football Operations for the San Diego Aztecs. Now he has added author and publisher to that list. He wanted to become a children's author because he wasn't content with what was offered to kids today in the genre.
"When my daughter was three, I would be reading to her at night and find that there weren't a lot of educational messages worth retaining in her books. Over time, I found I had their undivided attention when I read to them, but there was nothing educational being taken from that attention and quality time." Sykes said.
Sykes worked for years, at all hours of the day, balancing his dream with his profession to plan out and publish his book through his own publishing company, Colossal Integrations. Some of the big lessons in the book focus on multitasking, parental figures, and learning by listening. He hopes his book will emphasize the morals and values that were instilled in him, not only through his sports guidance, but also through his family and friends. One of those lessons is to teach kids to use their "twos more than ones."
"I remember that was something that one of my coaches emphasized, twos more than ones. You can learn when you see and hear and you don't learn when you're talking. People to this day say I'm a quiet and observant person, which I see stems from that and I wanted to share how valuable that was for me." Sykes said.
Sykes considers this newest title to be one of the more significant challenges he has gone after. When he was about 13 years old, he was sure his path would lead him to college to play football. He surpassed that goal, after playing with the CU Buffs, by moving on to play the NFL. Being a children's author, however, is a different game entirely.
"You need to have this idea and then transform it to grasp, obtain, and hold the attention of children. It's challenging, because at the same time you're getting feedback from kids, parents and teachers altogether. You think it's a good idea, but you don't know until it gets to the kids." Sykes said.
This challenge is how Sykes hopes to leave his legacy. Not just as a professional football player and college legend, but as a man who found a passion and separate life after his journey in sports. The notion of finding another purpose after sports is one Sykes holds dear to him and his family. Since he graduated, he has returned with his family to the CU Boulder campus and Denver area in support of the Buffs for Life organization. The mission of this group is to support current and previously playing CU Boulder Student-Athletes with financial and mental health services through the Buff network and fundraising.
Sykes believes that many athletes can struggle with maintaining a healthy life after a sports career, but he advocates that there are equally important options for those afflicted to consider. He encourages people first to turn to friends and family for help during this transition.
Currently, Sykes is working on the second book in his Learning with Jarvis series, as well as a potential children's TV show. He hopes that everyone in the family, whether it be kids, parents, or teachers, can take lessons away from the book.
You can order a copy of Multitask with Jarvis & Dad or reach out to Jashon Sykes and his team by visiting https://www.jashonsykes.com. Jashon Sykes can also be reached for book readings and signing events for your community through the website.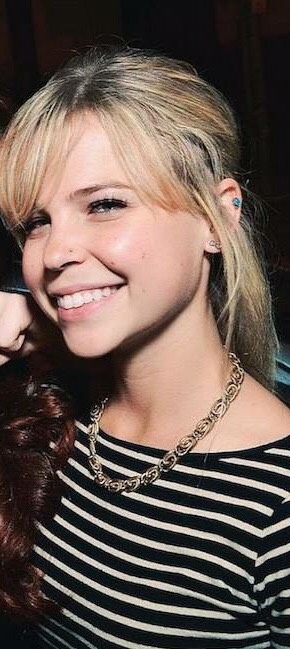 Helen Kuhn is a writer hailing from the east coast. She moved to Colorado in 2015 to finish getting her Bachelor degree in English at the University of Colorado. Before making the move to Denver she interned with the Daily Camera in Boulder and with Philadelphia Weekly. She spends her times slinging drinks for work and writing poetry for fun. When she isn't writing or messing around on the keys at open mics her passion for beer has led her to finding some of the most delicious breweries around the city. She can't wait to explore more and share her love for Colorado.