Faces of Denver – Nelicia Miranda-Troup
One woman has recently devoted herself to changing what Denver's daily morning grind means. Nelicia Miranda-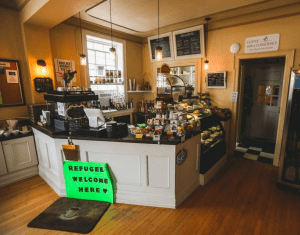 Troup lived in Arvada, CO for a majority of her life before traveling and then eventually relocating to Westminster, CO. She began her career in caffeine in 2016 when she started working at a Starbucks. After this beginning, she pursued learning more about the coffee craft when she traveled to Hawaii to visit some friends who owned a coffee shop in Kona, HI. During her travels, she was able to observe a spectrum of how coffee is processed by visiting a small family owned coffee tree farm as well as a corporate ran coffee tree farm.
"From the soil and climate it takes to grow coffee, to what the coffee bean looks like before it's a bean and all the labor people put into it before I even get it at the shop, it's truly amazing." Miranda-Troup said.
After she returned to Colorado, armed with her knowledge of roasting from bean to bag, she found the Spring Café in Denver and began working there in Nov. 2017. The Spring Café was started in 2015 by the Spring Institute, which works though the First Baptist Church to provide a variety of programs such as Intercultural Training and Health Literacy. A mission of the café is to help immigrants and refugees learn the skills of a barista and anything else they need to get involved in the Hospitality and Restaurant industry. Aside from Miranda-Troup's devotion to coffee, especially blonde roasts, the café was intriguing to her from her experiences tutoring Burmese refugees on mission trips as she was growing up.
"Honestly, I just love people and coffee. So the two seemed to go hand in hand. I could work with coffee, serve and work with people from different countries and backgrounds." Miranda-Troup said.
Miranda-Troup works as the manager of the Spring Café to oversee and help baristas become efficient at counting back American money and efficient with their English skills. Other than gaining language and resume experience, the baristas and staff make many of their food items in house, which allows them to learn skills in the kitchen with recipes, food temperatures, catering, safety and more.
The staff Miranda-Troup works with come from all around the world. In the past year, she has worked with people from Russia, Iraq, Thailand, Tanzania, Burma and Israel, as well as some travelers from Ohio and Washington. In addition to learning about coffee, the staff is encouraged to make their own, culture based, soup recipes in the winter. The shop also cooks and sells baked goods such as sweet breads and raspberry bars, and lunch items including salads, sandwiches, and paninis.
Spring Café's proximity to the Denver Capitol is another reason Miranda-Troup believes the shop does more than just take in people to learn a trade. Being located one block away from the Capitol building makes it an easy lunch and coffee destination for the individuals working there.
"We get our politicians to engage with the refugees and immigrants, but we also get a chance to help the less fortunate around us. Not to mention, we do get to participate in a round about way of serving women for the women's march that marches around the Capitol and right past the café." Miranda-Troup said.
Miranda-Troup believes that one of the ways people in Denver can serve to help immigrants in the community can start at a base level of being open and welcoming to different cultures and types of people. There are plenty of debates surrounding immigrant and refugee rights in the United States, but she believes diversity is one of the key elements which has made the nation great.
To learn more about getting involved, donating or speaking more with Nelicia Miranda-Troup, visit the Spring Café located on 1373 Grant Street in Denver or visit their website at thespringcafe.org.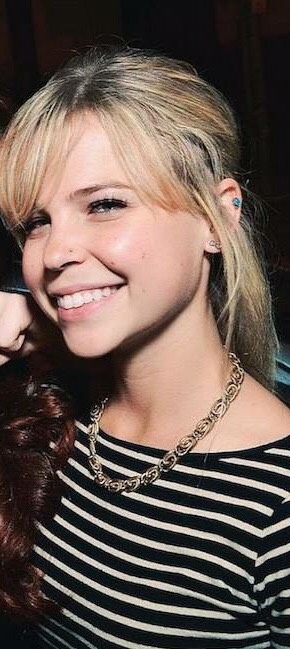 Helen Kuhn is a writer hailing from the east coast. She moved to Colorado in 2015 to finish getting her Bachelor degree in English at the University of Colorado. Before making the move to Denver she interned with the Daily Camera in Boulder and with Philadelphia Weekly. She spends her times slinging drinks for work and writing poetry for fun. When she isn't writing or messing around on the keys at open mics her passion for beer has led her to finding some of the most delicious breweries around the city. She can't wait to explore more and share her love for Colorado.