Cal Duran
Have you ever had a dream that felt as if it were real? Do you feel the earth guide you to something that feels right? Have you felt a portal of some distant reality existing alongside of us?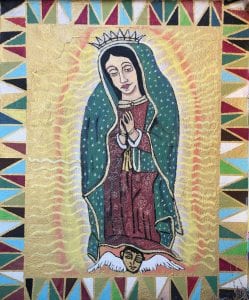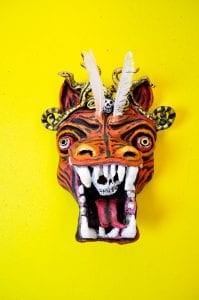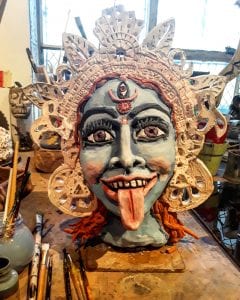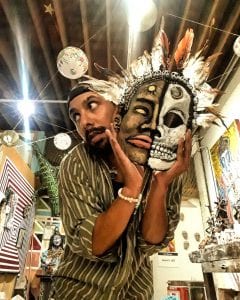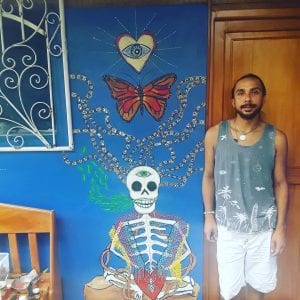 Art has been a portal to channel my indigenous ancestors, where I slip under an emotional spinning vortex of creation. The makers of my blood flow through me. I channel the artisans, craft-makers, mud-dwellers, star-makers, dream-weavers and earth, brothers and sisters, the ones who paved the way and forged the path. My work carries spirit and my truth is in everything I create. I grew up in Colorado, my mother was adopted and my father was not quite in the picture. I have roots that bridge India and the natives of this land. I find myself exploring parallels between my hybrid identities found in myth, religion, and ritual. I work with clay and sculpture through ancient traditional processes. I am a high school teacher at New Legacy Charter School for teen parents, and also teach art at DAVA, working with youth ages 5-18. I am currently working on a permanent installation at the new Meow Wolf Denver.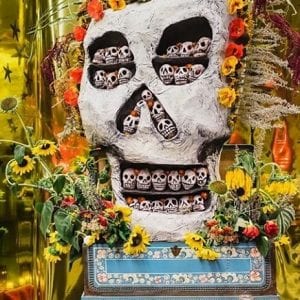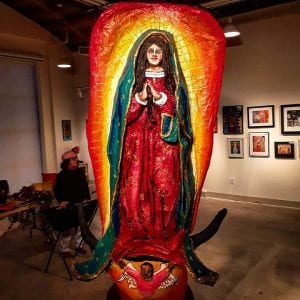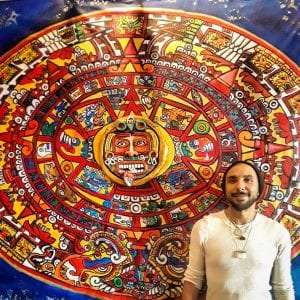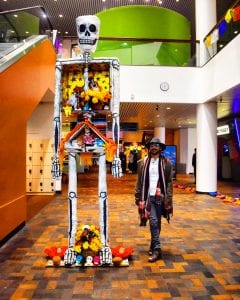 You're invited to visit Duran during the First Friday Art Walks on Santa Fe. His Studio is at Recreative Denver. In the meantime, you can find out more about him and his work at Artbycal.com.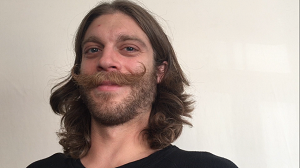 Jared is a local content contributor and aspiring author. He was fortunate enough to grow up in Golden, Colorado and graduated from MSU Denver. While an insatiable love of travel lures him all over the world, his roots remain firmly planted here. He enjoys writing short stories, poetry, children's books, societal observations, and everything else. A nature enthusiast and sunshine connoisseur, Jared is perfectly at home on any mountaintop or patio. He frequents art galleries and concerts, poetry readings and breweries, museums and bookstores. When he isn't making neighbors cringe at his musical attempts he can be found on a snowboard or sailboat, depending on the day. A perpetual adventurer and eternal patron of the road less traveled.