Collin Parson
Collin Parson is a visual artist from our very own Denver, Colorado. He received a bachelor of fine arts in theater design and technology, with emphasis in lighting and scene design from CU Boulder. He went on to earn a master in arts in visual culture and arts administration from Regis University. He's a former member at Pirate Contemporary Art and held an artist residency at RedLine Denver. Parson's style was shaped not only by his formal training, but his upbringing as well. He comes from a family of artists and is the son of sculptor Charles Parson. From a very young age, he was immersed in a world of artistic expression and creativity. His work is minimalist, and focuses on light, perception, shape, and space. While lighting is a key aspect for any type of visual art, Parson takes the concept a step further: he uses light itself as a medium for his works. He's been a juror at many art festivals and exhibitions, curated numerous shows, and been featured in a number of publications and television productions.
Parson has been commissioned for several large-scale installations in prominent locations across the state. Next time you're in Colorado Springs, you can see his Cascading Light installation at the Pikes Peak Center. The two 10′ x 30′ structures are mounted on the building's facade and are composed of gradually ascending rectangular shapes. They're fabricated from stainless steel and backed by LED lights.
Another one of his installations hangs above a pedestrian walkway near the Dairy Block in Denver. It consists of 32 mirror-polished stainless-steel sections stretching 20 feet wide and 128 feet long. In the center is a large neon sign reading, HERE.
One of his largest projects to date is permanently displayed at Addenbrooke Park in Lakewood. The installation titled, Echoes and Reflections, is built around the foundation of the old Addenbrooke home. Parson was able to preserve the historical value of the site, while simultaneously linking it to the present. The structure was reimagined, and sections were reconstructed using mirror polished stainless steel. Now parts of the house's doorways, windows, and walls reflect scenes from the present, conceptually and literally framed by the house's past. The centerpiece is a bench where a couch once sat, facing the original fireplace. What used to be the family gathering place has expanded to include the entire community.
Parson is currently working on a project with another Denver creative, Jodie Roth Cooper. Cooper is an artist and designer well known for his large geometric sculptures. Stay tuned for news on their highly anticipated collaboration.
In addition to his work as an artist, Parson is the Director of Galleries and Curator for the Arvada Center for the Arts and Humanities. The Arvada Center's three galleries make up 10,000 square feet of space and showcase a wide range of rotating shows featuring local and regional artists. While the gallery is closed at the moment, they have virtual tours, printmaking videos, and much more on their website at https://www.arvadacenter.org/.
You can learn more about Parson and his work at http://www.collinparson.com/.
In related news, here are some more phenomenal artists that you should definitely keep on your radar…
Charles Parson is a multidisciplinary artist with an illustrious career that spans more than four decades.
https://www.charlesparsonart.com/
Jodie Roth Cooper is a local sculptor specializing in installation art.
Sophia Dillo is a Colorado artist who uses transparent and reflective materials to engage light as a medium in her works.
https://www.sophiadillo.com/Artist.asp?ArtistID=19084&Akey=JLB3KNWB&ajx=1
Peter Yumi creates intricate works that blend collage and printmaking techniques.
Frankie Toan works with craft and DIY materials to create sculptures, interactive works and installations.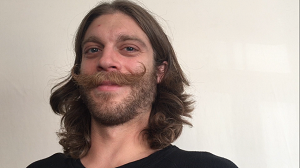 Jared is a local content contributor and aspiring author. He was fortunate enough to grow up in Golden, Colorado and graduated from MSU Denver. While an insatiable love of travel lures him all over the world, his roots remain firmly planted here. He enjoys writing short stories, poetry, children's books, societal observations, and everything else. A nature enthusiast and sunshine connoisseur, Jared is perfectly at home on any mountaintop or patio. He frequents art galleries and concerts, poetry readings and breweries, museums and bookstores. When he isn't making neighbors cringe at his musical attempts he can be found on a snowboard or sailboat, depending on the day. A perpetual adventurer and eternal patron of the road less traveled.