---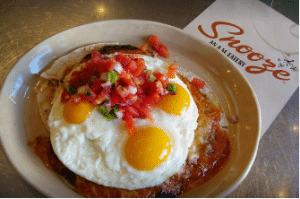 If you're visiting Denver, this is the one iconic gourmet diner you just have to experience!  Though it's now a national chain, this boutique eatery was born in Colorado and has 3 convenient locations in Denver.   Snooze boasts fresh twists on American favorites for breakfast and lunch classics and creative morning cocktails. The menu changes seasonally and chefs use the freshest ingredients to prepare every dish from scratch.  Menu includes several types of Eggs Benedict, gourmet pancake options and cage free eggs! Open 7 days a week. Expect a wait…it's that good!!! Union Station location has outdoor patio and corn hole while you wait.
---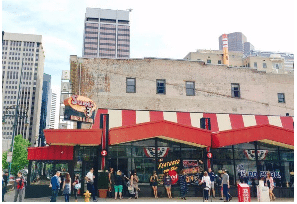 With 3 locations in Denver, boozy milk-shakes, and spiked coffee drinks on the menu it's no wonder they're voted the Most Iconic Diner in Colorado. Their signature Kickin' Green Pork Chili is served on everything from fries to burgers, and of course the smothered breakfast burrito. The menu here is massive! Featured on Food Network by host Guy Fieri's Diners, Drive-ins and Dives!
---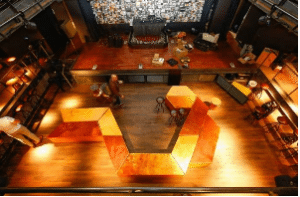 If you are looking for a different dining experience than you have ever had before, Ophelia's will not disappoint! A former brothel turned into a unique live music performing venue. With a theatre style seating arrangement and adult friendly décor you can brunch on gourmet food made with local Colorado ingredients and bottomless mimosas while watching a top notch band or movie! It's an experience not to miss! Reservations suggested. Live music nearly every day!
---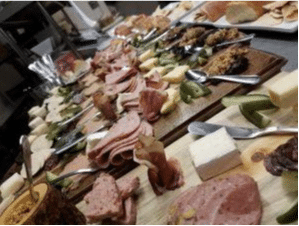 Butcher's Bistro offers a heavily meat based menu, at times incorporating multiple meat sources or preparations on a single plate at one time. These are "The Meat Guys" of Denver, and even have ventured into constructing meat based desserts! Almost everything they serve here is made in-house, from pickles and kraut, to aioli, mustards, sauces, and charcuterie…it's all handmade!
---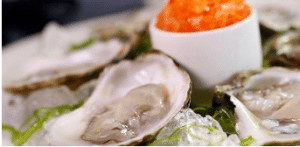 This seafood restaurant offers amazing top notch oysters at $2 from 2 to 6 p.m. Sunday through Friday. They serve all kinds of amazing exotic flavored Granita cocktails, which is a slush-type drink, semi-frozen kind of like Italian ice with booze! The patio overlooks an active summertime fountain that is a delight to take in as you sip and dine! Try the burger at lunch!
---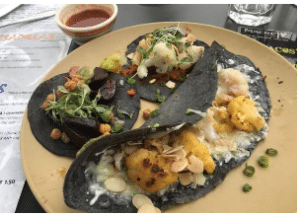 Happy Hour 3-6pm select $6 Margaritas…the Spicy Rico is my favorite even if it is not $6…it comes in a tall glass with a jalapeno and a tasty chili rim. All of the tacos great…you can't go wrong! The salsa and chips are 4 very different salsas, all four very spicy, all four very tasty.
---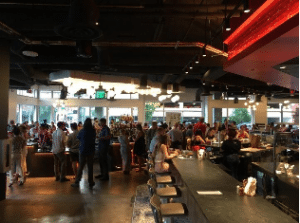 The newest Food Hall concept on the Denver scene is Milk Market, a 16-venue mix of take-away and dine-in restaurants and bars in the historic Dairy Block of the Ballpark Neighborhood. Shop, drink, eat and celebrate in the very heart of Downtown Denver. Offerings include 3 bars, coffee, sandwiches, poke bowls, crepes, pasta, ramen, pizza, hot chicken, and gelato are a few of the highlights being offered along with libations of your choice. The concept is designed and executed by Frank Bonanno , culinary mind behind ten of Denver's finest dining and drinking establishments and host of PBS's Chef Driven.
---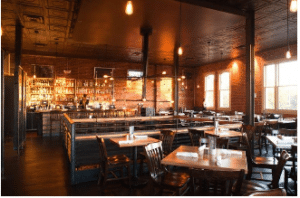 A boisterous modern beer hall with high ceilings and exposed brick with high quality and innovative pub food from around the world including housemade sausages, Pig-ear pad Thai and duck poutine. This tavern is just off Larimer Square and has an extensive beer selection and creative cocktails. It's the place to go if you're visiting town and want to experience something different that you probably won't find at home!
Search Listings
By Address
From My Location
By Keyword
Featured Listings Restaurants
Restaurants Listings