Faces of Denver: Marie Litton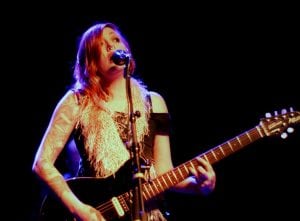 One of the women who have captivated the Colorado music scene since she was eight years old is Marie Litton. She began in music singing in her dad's band at the state fairs. At 14, she picked up playing the guitar and from then decided that music was all she wanted to do.
"I just wanna give the gift back of music. I've loved so many bands, you know, and music has always been my life. Now that I get to play it all the time, I just feel like it's gift and people should use those gifts." Marie said.
Originally growing up in Pueblo, Marie sharpened her talents as a musician with her family and friends. When she moved to Denver she was quickly signed to a record company with her band Ghost Buffalo. After a few years she began another popular band called Lil Thunder. She never strayed too far from the industry though. While she was in these bands she also worked at City O' City for seven years and then Mezcal. One of the managers at Mezcal had a mission to pick up Goosetown Tavern and turn it into a small venue, so he asked Litton to be his partner, knowing that she was a veteran in the Denver music scene. As a bartender, performer and manager of Goosetown Tavern, she had the power to book all the bands that she appreciated and make sure there was a show space that performers could rely on for pay and fair treatment.
The band that has stole her attention for the past seven years has been Pretty Mouth. Pretty Mouth, which includes Lief Sjostrom, Jedd Kopp and Benjamin Williams, has a sound which falls in line with Litton's dark style. Her voice is longing and haunting, complimenting the dripping guitar, searing cello and hypnotic drums. She is about to put out her 7th record, on Aug. 18th called Intoxicated Wolves. The album release party will be at 3 Kings Tavern, one of the venues in Denver she still has a place in her heart for.
"AEG types have taken over most places and venues aren't paying bands. Maybe they'll give you a PBR. That's a big reason why I started booking, because I want to pay to play and not overlook listening to a band because they aren't the cool kids or look like them." Litton said.
Litton believes the Denver music scene can bounce back but she feels ready to move on to the next chapter in her career in Los Angeles.  In her newest band, Spyderland, Litton maintains the darker vibes but dives into a more synth, trip-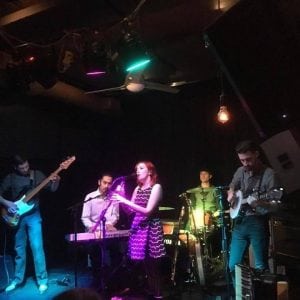 hop focus. Her boyfriend, Drew Mcclellan, plays the keyboard and makes the beats while Litton attacks the guitar and ukulele. Spyderland's first show will be at Goosetown Tavern on Jul. 1st at one of Litton's Sunday Fundays.
One of the other last performances by Litton before she moves out to Los Angeles will likely be at Vinyl Lounge for the Alligator party where she DJs at every 3rd Friday.  On July 20th she hopes to hold a small fundraiser at the event. Litton has struggled nearly all of her life with scoliosis, which was recently diagnosed as a disease even more serious. She has quit drinking entirely and trying her best to stay healthy but the pain is relentless. One of her favorite Denver bands, Bunny Gang, will also, she hopes, be gracing the stage that night at Vinyl Lounge.
Throughout every hardship that Litton has faced she never gives up climbing the mountain and helping others up along the way. Though it seems like Denver could be losing a priceless gem with Litton moving to Los Angeles, she promises to be back. She hopes in Los Angeles her band will get the traction and attention they need to book more tours for both Spyderland and Pretty Mouth.
To find out more about where you can catch Marie Litton and Pretty Mouth stop by Goosetown Tavern and check out: Prettymouth.com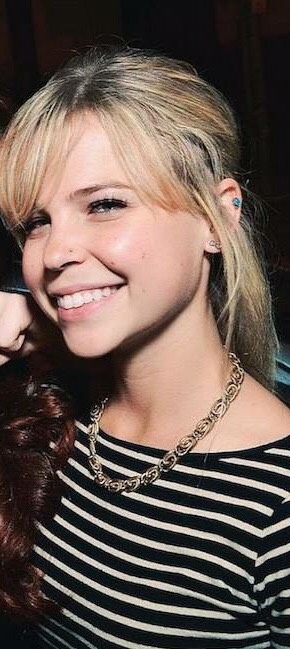 Helen Kuhn is a writer hailing from the east coast. She moved to Colorado in 2015 to finish getting her Bachelor degree in English at the University of Colorado. Before making the move to Denver she interned with the Daily Camera in Boulder and with Philadelphia Weekly. She spends her times slinging drinks for work and writing poetry for fun. When she isn't writing or messing around on the keys at open mics her passion for beer has led her to finding some of the most delicious breweries around the city. She can't wait to explore more and share her love for Colorado.