Top 3 Things to do in Wheat Ridge
Motto: "People Create the Quality of Their Government – Through Participation or Neglect"
1. Take a risk at Lakeside Amusement Park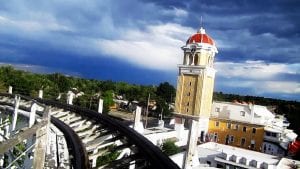 The family owned amusement park, home to Cyclone Coaster, Wild Chipmunk Coaster, Zoom Drop Tower is the cheaper alternative to Elitch's, with notoriously older, bumpier, and fun-ner rides. Locals know this is the amusement park to go to if you're looking to avoid outrageous lines and expensive food. Lakeside has been in operation since 1908, and generations of Coloradans have been coming ever since.
2. Go antiquing at the Brass Armadillo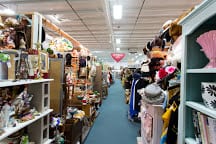 With over 3,500 antique dealers, you're sure to find anything you need (or maybe don't need) at the Brass Armadillo. The Armadillo has high standards, meaning that you don't have to look through junk to find hidden treasures. Take your time leisuring through; there's vendors if you get hungry, and with 45,000 square feet, there's plenty to look at. The Armadillo is open all year with the exception of Christmas.
3. Check out Anderson Park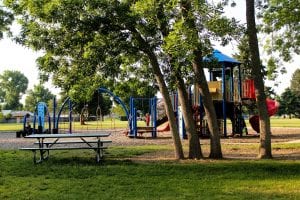 This city park has a seasonal public pool, baseball & soccer fields, and hosts events, including concerts, fitness classes, and more! With a range of things to do, this summer activity is great for the whole family. For more information about local events coming up in the park, visit their website.