Friday Night at the Lion's Lair
I don't know about you, but I love a little metal in my weekend. A cold beer and some face melting guitar solos just make everything seem right with the world. When I see a big bearded dude with a gauged septum ring happily headbanging away in his natural environment, there's only one word for it: Zen. Lucky for me and everyone else, there's no shortage of live music in Denver. And if you're looking for your metal fix next weekend, check out the Lion's Lair. With its very affordable drinks and authentic Colfax atmosphere, the Lion's Lair is a go-to for local music. It's pretty cozy, but they have room for a stage, a bar, you, and your friends. What else could you ask for? This Friday you can see local bands Fortune in Fallacy and Lucid Awakening, plus Mechanize and In The Variant, stopping through on their multi-state tour.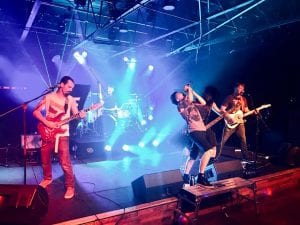 Fortune in Fallacy is an alt-rock band from Denver. Founded in 2016, they've been causing a stir in the underground scene, winning Red Leather Booking's Battle of the Bands last year. Frontwoman Monica Rivas balances soft, slow melodies with heavier, high energy vocals. Their first studio EP, "A Place in Time" dropped June 10th—be sure to pick it up.
Mechanize is a Deathcore band hailing from Kansas City. They put out a self-titled EP in 2017, followed by a full-length album last October called "Carry the Torch". They just released a music video for their latest single, Something Evil. These guys have been pushing out a lot of material lately and show no signs of slowing down anytime soon.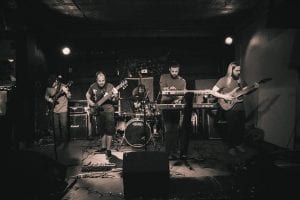 Lucid Awakening is a progressive metal band from Tulsa. Bands like Dream Theater, Between the Buried and Me, and Rush are some of their heavier influences. Their music foregoes vocals and incorporates slow keyboard melodies that build into super technical guitar and bass riffs. They'll be playing some stuff from their first EP, "Sum of Infinity" which dropped on May 10th.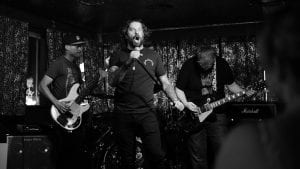 In the Variant is a rock/metal band from our very own Denver. They've played numerous shows at local bars and drew huge crowds at SXSW. Their EP, "Dia De La Variant" was released in 2017 and exemplifies their signature heavy bass lines and hard hitting vocals. Their latest EP was released last March and features some of the last pieces of music done with vocalist Jeremy Clayton.
The Lion's Lair is notorious for awesome live music and good company. Tickets for Friday's show are $8. Come show some love for local metal and make the touring bands feel at home so they come back soon. The Lion's Lair is located at 2022 East Colfax in Denver. To see more upcoming shows, check out lionslairco.com.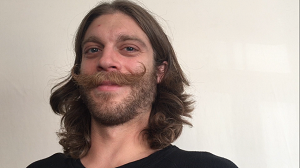 Jared is a local content contributor and aspiring author. He was fortunate enough to grow up in Golden, Colorado and graduated from MSU Denver. While an insatiable love of travel lures him all over the world, his roots remain firmly planted here. He enjoys writing short stories, poetry, children's books, societal observations, and everything else. A nature enthusiast and sunshine connoisseur, Jared is perfectly at home on any mountaintop or patio. He frequents art galleries and concerts, poetry readings and breweries, museums and bookstores. When he isn't making neighbors cringe at his musical attempts he can be found on a snowboard or sailboat, depending on the day. A perpetual adventurer and eternal patron of the road less traveled.