Faces of Denver – Ariana Gradow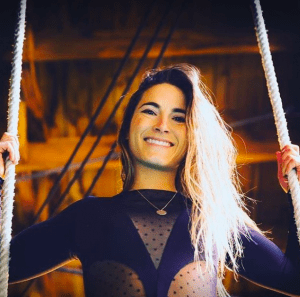 Reaching for new heights is something that Ariana Gradow has been doing all of her life. The circus and yoga specialist is the co-founder of the Denver Circus Collective and teaches a variety of classes there each week. Originally from Aspen, Gradow grew up as an athlete and competed in skiing at a semi-pro level. One day on the mountain she had an accident which left her with a broken neck. After she recovered, she found a deeper appreciation for her yoga practice, which led her to learning aerial acrobatics. For Gradow, both disciplines allow people to overcome their fears while developing more intimate relationships with the people around them.
"For circus art specifically, it shows us that we are capable of doing anything. Just that take the first stab at it and then you realize all the things you are capable of in aerial and all other areas of life." Gradow said.
This empowerment is an idea Gradow believes is nurtured in the community at the Denver Circus Collective. After leaving her job with Google and the tech industry three years ago, she and her partner, Peter Holben, founded the collective and eventually opened up the gym space. The 7,100 square foot space in downtown Denver hosts classes such as yoga, ecstatic dance, aerial acrobatics, silks, contortion, lyra and more. Most of these disciplines utilize apparatuses hung from the ceiling, such as hoops and silk sheets, that the performers move with.
Gradow mainly focuses on silks, trapeze, and partner acrobatics. In one of her acts she does unicycle foot juggling with a partner and in another she does fire aerial dancing. Her first big gig was doing aerial bartending for a Persian new year's party in Las Vegas and since then she has graduated to unique bridge apparatuses and has performed at Red Rocks opening up for Michael Franti.
The yoga classes at the Denver Circus Collective are capped at 30 students while the aerial classes have only eight spots per session. However, the collective tries to reach past simply achieving fitness goals when molding the community.
"I think, especially these days, people are feeling more and more isolated, with politicians and scrolling through phones, people don't connect with each other. We are interested in connecting and being a hub for people to have full attention with one another." Gradow said.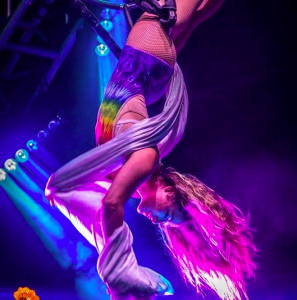 With this mission in mind, the collective also hosts full moon parties, meditations, healing sessions and an art gallery of local and widely recognized artists. She believes they are building a more conscious community that is excited about health, wellness and creativity. They also try to support local and traveling guest teachers, such as Rain Anya, who came from California to teach three teacher training workshops.
Recently, they auditioned for Shark Tank to get some more investors to help upgrade their building and practice possibilities. Though they weren't able to be featured on the show they are determined to reach their financial goal and have created a Kickstarter to get there. Gradow hopes to surpass their goal of $10,000 through the website and through private investors. To make a donation or speak further with Gradow and the team to check out their new page on Kickstarter.
In addition to the launching of the site, Gradow is most excited about their upcoming full moon party during Halloween weekend as well as their grand opening of The Collective and anniversary party of the Circus Collective taking place on Oct. 13. The opening party will have movement art performances, live art and music, food and a full bar all for free.
To find out more about these events, trying out a class and Ariana Gradow check out their website: https://www.circuscollective.com/events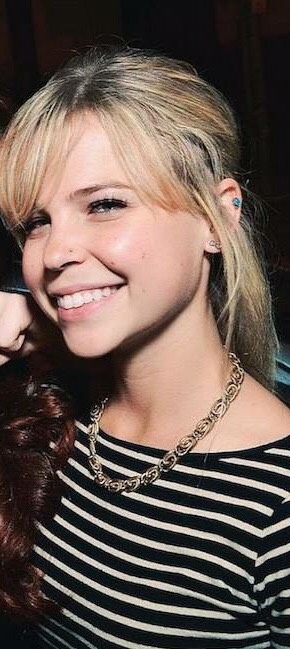 Helen Kuhn is a writer hailing from the east coast. She moved to Colorado in 2015 to finish getting her Bachelor degree in English at the University of Colorado. Before making the move to Denver she interned with the Daily Camera in Boulder and with Philadelphia Weekly. She spends her times slinging drinks for work and writing poetry for fun. When she isn't writing or messing around on the keys at open mics her passion for beer has led her to finding some of the most delicious breweries around the city. She can't wait to explore more and share her love for Colorado.