Westword Music Showcase
Since 1995, the Westword Music Showcase has been bringing Colorado's top bands to the Golden Triangle. This much anticipated event is returning once more on Saturday, June 23rd. Because of the number of bands, attendees, stages, and the sheer size, it blurs the line between a concert and a festival. Two main stages are set up for some big name headliners, but the focus is mostly on local music.  Months in advance hundreds of bands and solo acts are nominated and voted on by fans to find the crème de la crème of the Colorado music scene. It is, of course, a democracy. The top 75 get a chance to play the showcase and ultimately vie for time on your car stereo in the future.
This year's lineup does not disappoint. The headliners are Galantis, St. Lucia, Joywave, Bonobo, Treepeople, Sunflower Bean, The Front Bottoms, MAGIC GIANT, Phantoms, and Tracksuit Wedding. That's just the main stages. The local
band lineup is too extensive to list but it includes Los Mocochetes, Avenhart, The Burial Plot, Dead Set, Freddy Rule, Gora Gora Orkestar, Judge Roughneck, Rare Bird$, Shank Aaron, and the Tivoli Club Brass Band to name a few. The bands will be spread out between ten stages. There will be two outdoor main stages with various others throughout the surrounding blocks. Club Vinyl, The Church, 100% De Agave, Stoney's, La Rumba, #Vybe, and Bar Standard are all participating.
Rain or shine, when the clock strikes twelve (noon) on Saturday, the music begins at all venues simultaneously. The main stages will be open to all ages, but the rest will be 21+. Due to the excessive appropriate number of bands, getting to all the performances you want to see will take some coordination, so be prepared and wear comfortable shoes. There will be plenty of food and drinks provided by local vendors. Parking is available for rent in the area, but Mother Nature and your wallet love it when you bike or use public transportation.
This is definitely the most comprehensive event of the year for local music. In the past the showcase has featured Trev Rich, The Epilogues, and Nathaniel Rateliff. You're guaranteed to hear tons of new bands and see some stellar performances. For tickets, voting, maps, and the full lineup, go to https://www.westwordshowcase.com/.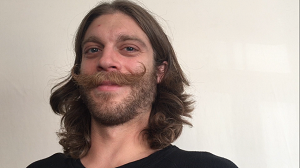 Jared is a local content contributor and aspiring author. He was fortunate enough to grow up in Golden, Colorado and graduated from MSU Denver. While an insatiable love of travel lures him all over the world, his roots remain firmly planted here. He enjoys writing short stories, poetry, children's books, societal observations, and everything else. A nature enthusiast and sunshine connoisseur, Jared is perfectly at home on any mountaintop or patio. He frequents art galleries and concerts, poetry readings and breweries, museums and bookstores. When he isn't making neighbors cringe at his musical attempts he can be found on a snowboard or sailboat, depending on the day. A perpetual adventurer and eternal patron of the road less traveled.