Rule Gallery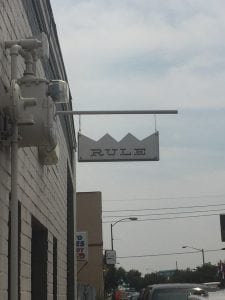 As one of Denver's oldest art galleries, Rule has earned a special place in the community. Founded over 30 years ago by Robin Rule, they've always stayed on the cutting edge. It's tough for businesses of all kinds to last in Denver. The city has grown exponentially in recent years. Due to changing neighborhoods, Rule has always been on the move. They've had locations on South Broadway, next to the Dry Ice Factory in RiNo, and a few years ago they relocated once again to a small but welcoming spot at 530 Santa Fe Drive. Now a simple metal sign glints in the sunlight above a white brick storefront. Inside is a large main room for primary exhibits, and a hallway leading to smaller back rooms for additional exhibits. There are also some studio spaces including one for artist Mary Mackey, who owns the building. You can usually see some of her work on display in addition to the rotating exhibits. While the location may change, the vision behind it does not. Rule continues to show fantastic exhibits from exciting artists. Currently on display is an installation called Solo Escape, from Jillian Kay FitzMaurice.
FitzMaurice is a Denver based artist and poet. She holds a BFA from the Milwaukee Institute of Art and Design and also studied in Ballyvaughn, Ireland at the Burren College of Art. Her work has been featured in galleries and private collections across the U.S. and U.K. Her newest exhibition explores sometimes fleeting ideas about the classic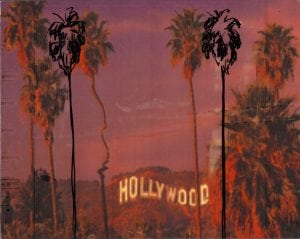 Hollywood dream, the search for personal growth, and ultimately the human condition. It incorporates paintings, drawings, collages, and interactive media. The walls of the main room are filled with paintings surrounding a large pile of sand in the center of the installation. In the sand are two ipads, complete with headphones, playing videos of enormous snakes. A dreamy, melodic tune plays in the background. Many of the paintings in the set depict picturesque beach views with partial sunsets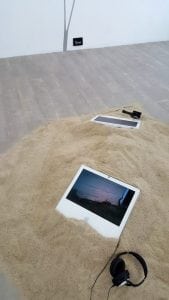 and off-center waves. They're colorful and vibrant, but they give the sense that something is missing. Almost like the opposite of a silver lining. Some show palm trees painted in all black against an otherwise normal background. Others simply have a white space in the shape of an absent tree. FitzMaurice suggests that these nostalgic illusions we seek out and perpetuate are tempting, but ultimately unfulfilling in themselves.
Rule is always worth checking out and Solo Escape is especially captivating. By using so many different mediums in one single exhibit, FitzMaurice is able to speak her message in an all encompassing manner. You can look at the collages, feel the sand, and listen to the seagulls. While it appeals to more of the senses simultaneously, I found it interesting that this too contributes to the overarching theme of the experience being almost real, but not quite. The current exhibit is showing July 29th thru August 11th, check out rulegallery.com for more details.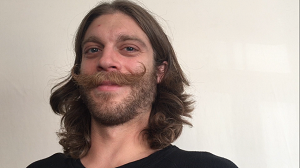 Jared is a local content contributor and aspiring author. He was fortunate enough to grow up in Golden, Colorado and graduated from MSU Denver. While an insatiable love of travel lures him all over the world, his roots remain firmly planted here. He enjoys writing short stories, poetry, children's books, societal observations, and everything else. A nature enthusiast and sunshine connoisseur, Jared is perfectly at home on any mountaintop or patio. He frequents art galleries and concerts, poetry readings and breweries, museums and bookstores. When he isn't making neighbors cringe at his musical attempts he can be found on a snowboard or sailboat, depending on the day. A perpetual adventurer and eternal patron of the road less traveled.