Denver's QB Blame Game – This One's For John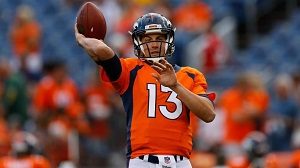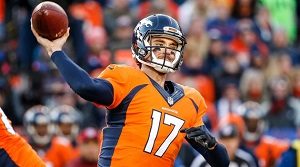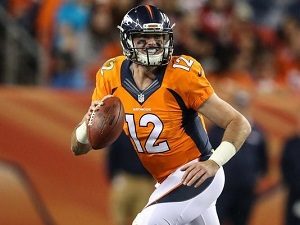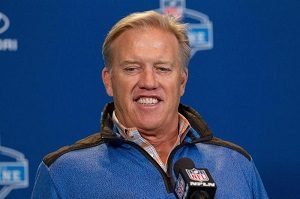 John Elway is a Hall-of-Fame legend, the face of the Denver Broncos, and the mastermind that lured Peyton Manning to Denver, eventually leading to a Championship four years later. As the Broncos struggle at 3-4 despite a Super Bowl caliber defense, most of the blame seems to be targeted on quarterback Trevor Siemian and Monday night's three interception performance didn't help. But if we are playing the blame game, this one's for John.
When John Elway rejoined the Denver Broncos back in 2011 as the Vice President of Operations a few things were obvious. Josh McDaniels had left a mess, Tim Tebow couldn't throw, and Elway and the Broncos needed a starting quarterback. Elway signs Peyton Manning, problem solved, and the rest is history. But history has a way of repeating itself and seven years later, the Broncos are still in need of a quarterback, and Elway has no one to blame but himself.
Aware that the Manning era couldn't last forever, Elway drafts Brock Osweiler with the 57th pick in the 2012 NFL draft, passing on Russell Wilson, who went a handful of picks later. Elway thought enough of Osweiler to offer him $45 million for three years, but the quarterback left for Houston where he quickly fizzled out in less than one season before being traded, then released by the Cleveland Browns. Failing to sign Osweiler to a long- term contract now seems like a blessing, but it says a lot about Elway's evaluation of talent.
Osweiler leaves for Houston, but Elway has a plan. He drafts Paxton Lynch, after moving up in the first round of the 2016 draft, and goes out and gets Mark Sanchez to fill the void. Sanchez gets released, Lynch is nowhere close to ready, and seventh round, 2015 pick Trevor Siemian wins the job by default.
So as the fans take out their frustrations on the questionable play of Trevor Siemian, they should turn their focus to Elway's inability to find a long-term solution. Siemian, Osweiler, Lynch, and Sanchez…as former coach Dennis Green once said, "They are what we thought they were." Sanchez was a journeyman, back-up quarterback more known for the butt-fumble than winning games. Lynch was a strong armed, unpolished, project with poor touch and questionable maturity. Elway was hoping Lynch was Joe Flacco, but like many first-round misses he looks more like a Brandon Weeden, Blaine Gabbert, or …. Brock Osweiler. That leaves Trevor Siemian. Siemian is what we thought he was. A smart, seventh-round, slightly undersized, slightly slow, averaged-armed quarterback, who works hard and happens to be more Sunday ready than the other options.
Give Elway all the credit in the world for the Broncos recent success, but like Demaryius Thomas twice a game, in this case he dropped the ball.
Images by USAToday, CBSDenver, HEAVY.COM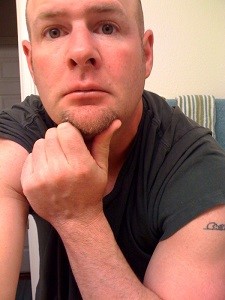 Alan Tapley is an educator, author, and blogger who has lived just outside of Boulder for the last twenty years.  His published work includes two novels, two children's books, a series of cartoons in the Minneapolis Star-Tribune, and multiple sports related articles. His love for family and the state of Colorado is only matched by one thing, his passion for sports.  The first baseball game he ever attended was at Wrigley Field, before there were lights.  At the final Bronco game at the old Mile High, he allegedly cut out a piece of his seat in the South stands.  But regardless of being here for the Avalanche's last Stanley Cup, the Rockies only World Series appearance, and all the Broncos' Super Bowl Victories, his wife never fails to remind him that he wasn't at the University of Colorado in 1990, like she was.  The year the Buffs football team won the National Championship.