Avalanche Season Preview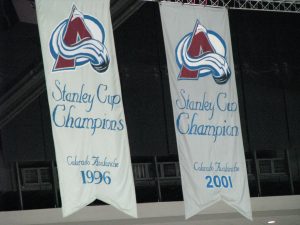 A new season is upon us, and for Avalanche fans everywhere, many question whether or not they should even tune in. One cannot blame them after witnessing the disastrous 48-point season of last year. Not only was it the worst year the franchise has had in its existence since 1996, but also a historically bad season in the modern NHL era.
I am here today however to tell you exactly why you need to keep the faith and support the team this season.
Young talent. Yea yea yea, we've been hearing that for years. With the likes of Duchene, Landeskog, and Mackinnon that has been the common theme for a decade. What makes this any different than last year? Well my friends, let me explain. This year we will be icing an entirely different squad of players. The player we need to keep an eye on is Tyson Jost, the former 1st round pick from the 2016 draft at 10th overall. He has turned out to be quite the pick for the Avs front office after lighting up the NCAA with North Dakota a year ago and even having a short NHL stint for the last several games. At only 19 years old, Jost will be given a spot on one of the Avs top lines.
How about the other players in the pipeline? This year the Avalanche had a more competitive training camp and pre season than usual. This is because the team has multiple defenseman looking to break into the starting lineup. A critical year for the likes of Chris Bigras, Duncan Siemans, and even Andrei Mironov, a big physical defenseman from the KHL overseas, looking to make a name for himself in the NHL. Other names to look out for are Anton Linholm, a standout from last year after being called up from the AHL. More on the defensive side of the game, the player to watch this season will be the main piece acquired in the Ryan O'Reilly trade, Nikita Zadorov. Zadorov was just beginning to find his game a year ago when his season was ended due to a broken ankle. He was starting to carve his way as a top defenseman in the lineup after unleashing massive hits, most notably to Mark Scheifele of the Winnipeg Jets (check it out on YouTube, you wont be disappointed) and shutting down top players around the league.
Another surprising piece to the Ryan O'Reilly trade has been JT Compher who played extremely well last season during his time with the team after being called up from the AHL. We will look to see him take another step in his development.
Still not convinced?
How about the recently signed Alex Kerfoot, recently signed after a successful college career as captain of Harvard? Or maybe you are sick of hearing about young rookies being signed and starting for this team. So lets take a look at what else the Avalanche are up to. Mikko Rantanen will begin his second season on the Avalanche after leading the team in goals a year ago. Playing on a line with Nathan Mackinnon for the second year of his career will light up the NHL now that they had a year to create chemistry.
The recent signing of Nail Yakupov may not sound all that exciting for Avalanche fans. Especially after he has been the so-called "bust" from Edmonton. However, I think fans will perhaps change their mind when they find out a line of Duchene, Yakupov, and Kerfoot, has been dominating at camp and the pre season so far, with Yakupov having a big part in it. It is just pre season, but the idea of Yakupov finally being put with other fast and creative players that can help him excel in the NHL is not a terrible argument or concept.
Among other things, goaltender Semyon Varlamov will be back after hip surgery, which is great news. The signing of Jonathon Bernier as his backup is also a welcome addition with his experience in the league.
Coach Jared Bednar will also be in his sophomore season as a head NHL head coach and will actually have a full off-season to prepare. Many remember t he was only given two weeks last off-season due to Patrick Roy's surprising resignation.
WRAP UP: to summarize folks, we have the young talent, we have hungry players that want to find a permanent spot on the team, our starting goaltender is healthy, and our head coach will now be able to install a plan for this team going forward. It was a tough season last year. Many have abandoned the team. But I promise you; there is a light at the end of the tunnel. And we are beginning to see the light.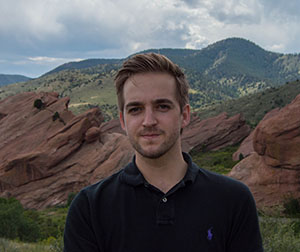 Graham Rendell is a native of Colorado, growing up in Evergreen, Denver, and Steamboat throughout various points of his life. He attended Saint Mary's University of Minnesota where he completed his BA in Journalism and Public Relations. He also completed an Art minor due to his passion for photography. Not only is he an avid photographer and writer, but a passionate musician as well. When he is not taking pictures around Denver or writing, he is likely to be found playing guitar with his band, or teaching students how to play the instrument that has made a profound impact on his life. Graham is looking to further use his skills in writing and photography in the photojournalism field to promote not just his own work, but the beautiful state that he has spent the majority of his life in.