Neighborhood Spotlight: South Broadway
My last brewventure of 2018 took me down to South Broadway with two of my beer-loving favorites! Having spent little time in this eclectic and hip neighborhood, I was excited to dive right in and check out as many breweries and as much of the beer we could.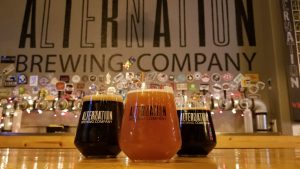 Stop #1: Alternation Brewing Company (www.alternationbrewing.com). After trying their famed For the Animals—Oreo (milk stout) at the Great American Beer Festival, I knew this was a brewery I had to make my way to. The taproom is strung with lights and has plenty of cozy natural wood. The bartender offered up friendly conversation as we browsed the tap-list and sampled sips of the various brews on tap. Ultimately, we opted for a variety of brews running the gamut of styles. I personally recommend any of the following:
For the Animals—a milk stout that they feature different variants of, including Oreo, S'mores, and gingerbread, to name a few.
Aromatherapy IPA—which was lighter (in my opinion) than many IPAs with a bit of an effervescence; and
Marrakesh Express—a saison with chai! Yum!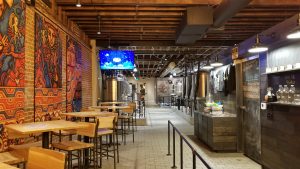 Stop #2: Dos Luces Brewing (www.dosluces.com). Dos Luces Brewing is a newer addition to the neighborhood and really brings a welcome new flavor—and dare I say culture—to the thriving Denver beer scene. We were drawn to its warm and welcoming lights like three beer-loving moths to flame. At Dos Luces Brewing, they serve up traditional Chicha and Pulque brews native to Mexico that are fermented with corn instead of barley. Given that they specialize in two styles of beer, I highly recommend sipping on the base brew of each and then delving into some of the variants they offer. I found the Lime Ancho Chile Pulque to be one of my favorite sips of the night! For those that find this too far from their traditional beer-loving comfort zone, they do have a few guest taps, and also serve up the likes of Comrade Brewing Company and more!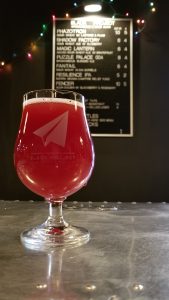 Stop #3: Black Project Spontaneous & Wild Ales (www.blackprojectbeer.com). Previously known as Former Future Brewing Company, Black Project was our final stop for the evening and I'm beyond excited to make my way back! Not only is the brewery super sleek inside, with lots of painted brick and plane wings making up the bar top, but the bartenders are ultra-friendly, and they specialize in wild and spontaneous ales—my personal favorites. We sampled small pours of much of their tap list before deciding upon our pours to top off our evening. I was absolutely blown away by everything we tried. I finally opted for a pour of Fencer—a sour golden brew that is aged with blackberry and rosemary! Holy yum! My fellow brewery goers greatly enjoyed their pours of Shadow Factory: Blueberry and Phazotron: Plum. With the space being rather discretely marked, you will have to keep an eye out if you're looking for Black Project Spontaneous & Wild Ales, but trust me—it's worth the hunt!
South Broadway is definitely home to tons of tasty eats and some equally amazing breweries! So next time you're looking for a neighborhood that has it all, look no further than South Broadway!
Stay thirsty, Denver!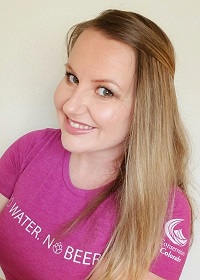 Carly is a Northern California native turned Coloradan. From night-life to the great outdoors, her twelve years in Colorful Colorado have been a whirlwind; soaking up every bit of its western glory and Yelping about her every adventure. Having held down her Elite status since 2013, Carly is known in the community for detailed and unique business reviews blended with gorgeous photography, her vast local brewery knowledge, and always being in-the-know about local happenings. When not in class at Community College of Aurora finishing her associate degree in business, Carly can be found roaming the Colorado craft beer scene after a morning hike with her Boston terrier, volunteering or indulging as a guest at local festivals, or devouring the latest street tacos. After her graduation in the spring of 2019, Carly intends to transfer to Metropolitan State University to pursue her bachelor's degree in marketing and ultimately her career and passion for beer at one of Colorado's many fantastic breweries.