Faces of Denver – Random Temple!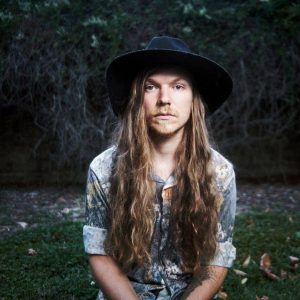 Meet Random, (yes, that is his actual name) a multi-skilled Denver musician with a nice set of golden locks that makes others jealous. Random Temple, which has to be one of the most intriguing names ever, has lived in Denver for 5 years. He was born in Eugene, Oregon under, according to him, parents that were hippie-esque and avid followers of the Grateful Dead. He spent a chunk of his childhood going to Grateful Dead concerts with his parents; probably being credited as the beginning of his exposure to the music world. Even though he was born in Eugene, he spent a good portion of his life growing up in Prescott, Arizona, where he went to college and received his degree in vocal performance.
Random is a local musician, but a very ambitious one, as he is constantly determined to create music and play shows as much as possible. He says that his ultimate goal is to be a full-time musician, and to be able to fully support himself off of playing music. But is not so interested in the being famous and being a celebrity side to it. His involvement in the music scene is vast: Random Temple being his main band with an indie, jazzy, feel to it; RnDm TmPl, being his solo electronic project; and playing drums in the bands Silverface, and Thistledown. He recently just released a new E.P. under his electronic project, RnDm TmPl, named Diurnal Rain, which I would highly recommend checking out. Random states that some of his biggest musical genre influences are lo-fi, down tempo, hip-hop, and minimal electronic, and describes his latest electronic E.P. as being influenced by "the feeling of the calming you get while waiting out a storm to pass."
The Denver music scene is an ever growing one with lots of bands to check out on the regular. But according to Random, one thing that it lacks is diversity; i.e. Hip-Hop, Jazz, etc. Denver doesn't have many prominent bands in those genres, even though the community would most likely be very accepting of any bands of that style being introduced into the scene. Random says that is one of things he loves about Denver so much, the fact that it is a very open-minded city that is willing to accept any newcomers. One of the reasons that enticed him to move here is the chill and laid back vibes that Denver and its people have to offer. Check out Random Temple playing around town in the near future, there will be many opportunities to do so.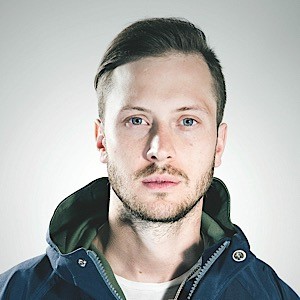 Cameron is a Colorado native born and raised in Littleton, CO. Growing up in the beautiful landscape of the Colorado area, Cameron developed early on an enthusiasm for photography. After spending many hours skimming through the pages of National Geographic and being enthralled by the photos in it -combined with the old analog cameras his grandpa gave him- he decided to pursue a minor degree in Photography from the University of Colorado Denver. His love for meeting new people and studying different cultures compelled him to obtain a B.A. in Sociology. Weddings, portraits, real estate properties, and automobiles are some things he has photographed throughout his career. Cameron has a huge passion for traveling and, after spending much time in Southeast Asia, has a constant travel itch that always needs some scratching. If you don't see him with a camera in his hand then you most likely will see him with a guitar in his hand (or a big plate of food.) He plans on taking pictures for National Geographic one day, and hopes to always be experiencing new places around the world.