Aurora Brewery Spotlight: Making Headlines with Ursula Brewery
Tucked in an unsuspecting little suburb outside of Denver, sits a stellar brewery with a fabulous reputation, that's only matched by its ability to roll with the punches. More about that later. Ursula Brewery has been a staple of the Fitzsimons neighborhood and it's safe to say: it's a favorite of many!
Back in 2014 they opened their doors under the name Coda Brewing. With the unique mission of pairing beer and music. After the owners, Scott Procop and Luke Smith, parted ways in early 2016 – Ursula Brewery emerged! Both the guitar pick background and the Fender-esque font of their current logo are nods back to the brewery's former self.
The brewery resides on Ursula Street (hence the name), just to the north of the Anschutz Medical Campus. It features a small patio space to soak up all those 300 days of sunshine we know and love here in Colorado. Inside the taproom is incredibly cozy. The bar and bar stools are all gorgeous natural wood. Throughout the taproom there are both picnic tables, natural wood tables, and barrels of delicious beer aging next to you. A refrigerated case next to the door beckons you to grab a bottle or two to enjoy in the comfort of your own home.
All the staff at Ursula Brewery are super friendly, totally willing to make suggestions about their beers, and even encourage the use of Untapped to get customer feedback. There's a live ticker that shows your beer checks-in below their tap list! Though it doesn't reveal your ratings or comments. This has actually led to some fun conversation amongst myself and other patrons on my visits. Frequently during my visits the beertenders have even brought samples of additional brews they think I'd enjoy. They host a variety of fun events throughout the year as well. Follow them on Facebook to keep up with their happenings!
Some of Ursula Brewery's most notable pours include Uncle Olaf (Norwegian farmhouse), Crustless (peanut butter and jelly porter), Tartman (dry-hopped tart saison with brett), Merit Badge (imperial coconut chocolate porter), Via Chicago (hoppy tropical pale ale and Great American Beer Festival silver medal winner 2015), and L'avenue Fatale (bière de garde: a French-style farmhouse beer). Though I must say, I have yet to have a beer I didn't like at Ursula Brewery.
While, like most of the breweries in the area, Ursula Brewery does not feature a kitchen of their own; they do offer up the ability to order food from their sister business across the street – Cedar Creek Pub. Heck they even bring your order right to your table!
Most recently, Ursula Brewery has been in headlines due to a cease-and-desist it received from Florida's Funky Buddha Brewery over their Crustless Peanut Butter and Jelly Porter. Finding that it was too similar in name to their own No Crusts Brown Ale. In a Facebook post Ursula Brewery states that, "while we may not agree, we've decided to take the high road and just change the name of our beer (and also maybe troll them a little on the internet)." The trolling comes in with the renaming of their Crustless line-up to "Bully Stole My Lunch." Nice.
If you have yet to make your way to Ursula Brewery; you should definitely check this hidden gem out for yourself!
Stay thirsty, Denver!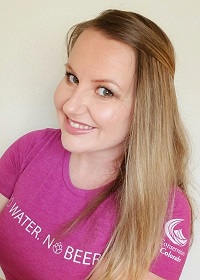 Carly is a Northern California native turned Coloradan. From night-life to the great outdoors, her twelve years in Colorful Colorado have been a whirlwind; soaking up every bit of its western glory and Yelping about her every adventure. Having held down her Elite status since 2013, Carly is known in the community for detailed and unique business reviews blended with gorgeous photography, her vast local brewery knowledge, and always being in-the-know about local happenings. When not in class at Community College of Aurora finishing her associate degree in business, Carly can be found roaming the Colorado craft beer scene after a morning hike with her Boston terrier, volunteering or indulging as a guest at local festivals, or devouring the latest street tacos. After her graduation in the spring of 2019, Carly intends to transfer to Metropolitan State University to pursue her bachelor's degree in marketing and ultimately her career and passion for beer at one of Colorado's many fantastic breweries.