Aurora Brewery Spotlight: Launch Pad Brewery's Rocket Fuel
In Aurora off the corner of Kentucky and Buckley tucked back behind the 7-Eleven lies an amazing hidden gem – Launch Pad Brewery.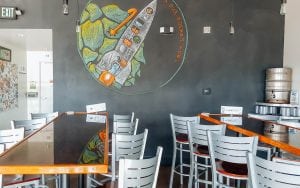 Open seven days a week this "rocket-themed microbrewery and taproom" (as Google states) is decked out in all sorts of aeronautics gear including several scale models of satellites and rockets. Their small taproom boasts a decent amount of seating and is indeed dog and child friendly.
The staff here is exceptional! Having frequented Launch Pad Brewery over the past few years (primarily due to its close proximity to Community College of Aurora); I was hooked. All the beertenders were so friendly and outgoing! Routinely I was one of the first patrons in the door on a Monday afternoon and they were nothing but smiles. The beertenders are always willing to chat with me about the seasonal, limited, or firkin offerings and pour me some samples before I make my decision. How many breweries do you find the owners pouring the beer too?! Well Launch Pad is that kind of place! You will routinely find David or Henry slinging brews behind the bar with the best of them.
Launch Pad has one of the best beer line-ups in the area! From stouts, to IPAS, to sours, and goses – they have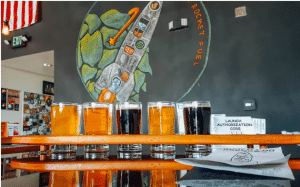 something for every beer style and taste! They break their beers down into three categories:
Strategic Launch System – these are brews that you will always find on tap.
Heavy Lift Systems – higher alcohol content brews are found here!
Tactical Launch Systems – limited release or seasonal offerings are found here.
Given that it is fall, Launch Pad has embraced the pumpkin craze and put their own hoppy twist on it with a calendar of pumpkin based releases that are bound to make any pumpkin lover go crazy! The Fall Classic is a pumpkin amber that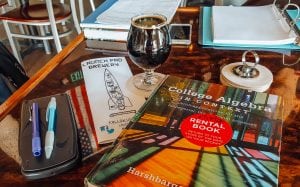 has ranked as one of my top pumpkin brews this season. The pumpkin notes are very subtle, but play well with the other fall spices. Their Milky Way Coffee Milk Stout will always be one of my absolute favorites; wonderful coffee notes with zero bitterness and a wonderful sweetness. Yum! In the summer, few brews can compare to their Belgian golden strong ale: Bikini Atoll. This piña colada-esque brew is mouthwateringly delicious. They have also paired up with Something Brewery out of Brighton, Colorado to create a collaborative brew called Watermelon Zombies From Outer Space. This German-style gose took a whopping four hundred pounds of watermelon to create! Whoa!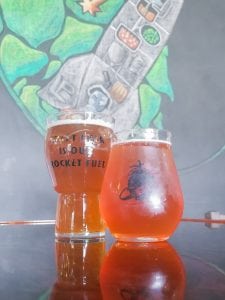 Like most other breweries in the area, Launch Pad does not have a kitchen of their own. They do however feature a selection of food trucks that set up shop behind the building to help fuel your grumbling belly. Names such as Michigan Chef, Little Big Sandwich Truck, Rock-N-Lobster Roll, and Nokealoha Hawaiian are just a few of the curbside-cuisine names that roll through.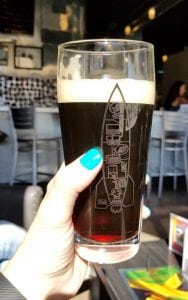 The fine folks at Launch Pad Brewery are also regular fixtures at the various brew fests throughout the Denver-Metro area including: Denver Brew Fest, Hops in the Hangar, and Save the Ales – just to name a few. You can keep up with their happenings on Facebook or through the events page on their website.
With a commitment to using the highest quality ingredients and the utmost integrity it's easy to see that Craft beer really IS their rocket fuel.
Stay thirsty, Denver!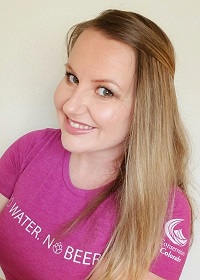 Carly is a Northern California native turned Coloradan. From night-life to the great outdoors, her twelve years in Colorful Colorado have been a whirlwind; soaking up every bit of its western glory and Yelping about her every adventure. Having held down her Elite status since 2013, Carly is known in the community for detailed and unique business reviews blended with gorgeous photography, her vast local brewery knowledge, and always being in-the-know about local happenings. When not in class at Community College of Aurora finishing her associate degree in business, Carly can be found roaming the Colorado craft beer scene after a morning hike with her Boston terrier, volunteering or indulging as a guest at local festivals, or devouring the latest street tacos. After her graduation in the spring of 2019, Carly intends to transfer to Metropolitan State University to pursue her bachelor's degree in marketing and ultimately her career and passion for beer at one of Colorado's many fantastic breweries.