14 Reasons Why RiNo Needs To Be Your Next Beer Destination
Few neighborhoods in the Denver-Metro have experienced as much growth in the past 10 years as River North (referred to as RiNo from here on) and Five Points. With that growth, an onslaught of businesses have made this trendy area home; an uncanny number being breweries! Here's the 14 reasons why RiNo and Five Points NEED to be your next brewventure destination!
10 Barrel Brewing Company (10barrel.com): 10 Barrel Brewing Company has a wonderful space off Walnut Street. Their roof-top patio is a great summer (or post Rockies game) destination and their unique plays on pub food will leave you wanting more for sure. Having personally noshed on the 10 Barrel Steak Nachos, I can safely say they are amazing! Notable brews include ANY of the Crush series (all sours, I prefer the cucumber and raspberry), Basic Betch (a pumpkin stout), and their flagship brew: Apocalypse IPA (a west coast style IPA).
14er Brewing Company (14erbrewing.com): One of the newest additions to the neighborhood 14er Brewing features a smaller yet fabulous space, ridiculously friendly beertenders, and of course a solid line-up of brews! I recommend checking out the Rocky Mtn Saison (a gold medalist at GABF 2016), Maroon Bells Tropical Ale (the sour variant is pretty phenomenal as well), and Mt. Massive IPA.
Bierstadt Lager Haus & C Squared Ciders (therackhouse.com): Bierstadt Lager Haus and C Squared Ciders have teamed up to create The Rackhouse! This unique and group-oriented space features some super fun supersized games on the weekends; including giant beer pong, projector Nintendo games, giant Connect Four, and giant Jenga. Of the breweries on this list this is the ONLY one you will find a full bar at as well. The wide variety of libations make this the perfect place to gather those with differing tastes for adult bevvies.
Black Shirt Brewing Company (blackshirtbrewingco.com): Black Shirt Brewing features a very unique take on brews. Striving to show the versatility of red ales – that's ALL they brew! While it sounds restrictive, they are in reality able to execute this well and still manage to have something for everyone. I highly recommend checking out a flight here, so you can sample a little of everything. They feature an excellent back patio space, complete with a stage for various performances, and offer a delectable menu consisting of various apps, salads, and pizzas.
Blue Moon Brewing Company (bluemoonbrewingcompany.com): I know what you're thinking, "We've all had Blue Moon." However, at Blue Moon Brewing Company you can experience Blue Moon as you've never experienced it before! This is more of an experimental taproom, featuring such tasty brews as the Iced Coffee Blonde, RiNoceronte Mexican Lager, Iron Moon 2: Raspberry Sour, and Blue Moon Double Oak Barrel Quad – just to name a few. The space is also uber cool – you have to see it to believe it!
Epic Brewing Company (epicbrewing.com): Epic Brewing's RiNo taproom is nothing short of Epic. Feature a mind-boggling amount of taps; there's bound to be something for every style of beer lover out there. Daily food trucks set up shop off the moderately sized patio. Recommended brews include Tart and Juicy IPA, the Brainless series (all VERY sour), and the Baptist series (stouts). If you get a chance to do a tour – do it! The space is huge and it's fun to see where your beer comes from.
Great Divide (greatdivide.com): Brighton Boulevard is home to Great Divide Brewing Company's Barrel Bar. They feature a killer patio, fabulous food truck line up, and a wonderful taproom to sip your brews in. Notable pours from Great Divide Brewing Company include, the ENTIRE Yeti series (for those stout lovers out there), Samurai (a refreshing blonde ale), and Strawberry Rhubarb (a sour ale).
Mockery Brewing Company (mockerybrewing.com): Mockery Brewing Company is one of my most recent discoveries in the neighborhood. Not only do they have ridiculously friendly beertenders and patrons to chat with, but their beers are ALL solid! They feature a huge patio space, an arcade room, and even a truck to pour brews on the go! Notable pours from my most recent visit include, Grenade (a fruity blonde ale), Parts Unknown (a mixed culture sour ale), Black Forest Cake (a milk stout), and Schizophrenic Narcoleptic (aged imperial stout). Check it out!
Odell Brewing Company (odell.com): The newest addition to this veritable jungle of breweries is Odell Brewing Company. This much anticipated addition just opened this year and already boasts a killer space, two patios, and a delicious lineup of brews. I highly recommend giving Guava Gose and Trifecta Superfruit Tart a sample while you're there. You won't be disappointed!
Our Mutual Friend Brewing Company (omfbeer.com): If you've ever driven down Larimer Street, chances are you've noticed their space. Our Mutual Friend Brewing Company has one of the most cozy and welcoming taprooms I think I've ever been in. Everything within it is aimed at giving a feeling of community and boy do they nail it! They are host to weekly keep the glass days that often feature a special release glass for the event, a variety of food trucks frequent their patio space, and they even offer up guest taps to some other breweries too!
Ratio Beer Works (ratiobeerworks.com): Ah, Ratio Beerworks. Ratio is a fabulous space off Larimer Street featuring a killer patio, excellent events, and some of the friendliest beertenders around! Notable brews include Dear You, Domestica, and New Wave. Ratio Beerworks offers a variety of tasty food trucks, fun events including acoustic sessions from various artists before their concerts at Summit Music Hall just a few blocks away.
River North Brewery (rivernorthbrewery.com): Tucked in an industrial strip off 62nd and Washington Street River North Brewery boasts 12 to 16 brews on tap at any given time. Their family and dog friendly space features a variety of picnic tables and a mural of the Denver skyline. They host various pairing events that tent to sell out quick. Recommended pours include J. Marie (a saison), Electric Kazoo (a saison), and the whole line-up of Mr. Sandman (stout series).
Spangalang Brewery (spangalangbrewery.com): Seeking a brewery that you can really kick back and listen to some smooth jazz? Spangalang Brewery has got you covered! This sweet little brewery is located on Welton Street (more towards the Five Points part of our listing). Spangalang's most notable brews include award winning Sugarfoot (a wheat beer and GABF bronze winner 2015), Colorado Junction (a peach sour), and Birth of Cool (a fabulous gose made with The Real Dill pickle brine).
Stem Ciders (stemciders.com): Ciders are just a variant and creative play on beer and few (if any) in the Denver-Metro do it better than Stem Ciders. Their cozy taproom is home to Blue Grass Thursdays, clever food pairings, and a killer line-up of ciders that will appeal to all tastes. The most notable brews include their latest Guava Chile, Raspberry (formerly the Brambleberry), and their Coffee Apple Cider. For those that are beer-centric and a cider won't cut it – their Hopped Apple Cider might change your mind!
Do you really need any more reasons to make this up and coming neighborhood the destination for your next brewventure? You do?! Okay, how about the incredible variety of restaurants scattered throughout the neighborhood, its close proximity to the light rail station, and the ability to walk to literally ALL of the above breweries! Really, what else can you ask for?! RiNo and Five Points has it all! So, go ahead, get your beer-loving friends together, hop on the light rail (or call an Uber), and head on down to RiNo for a brewventure you're sure to love.
Stay thirsty, Denver!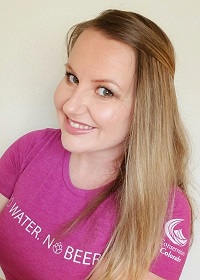 Carly is a Northern California native turned Coloradan. From night-life to the great outdoors, her twelve years in Colorful Colorado have been a whirlwind; soaking up every bit of its western glory and Yelping about her every adventure. Having held down her Elite status since 2013, Carly is known in the community for detailed and unique business reviews blended with gorgeous photography, her vast local brewery knowledge, and always being in-the-know about local happenings. When not in class at Community College of Aurora finishing her associate degree in business, Carly can be found roaming the Colorado craft beer scene after a morning hike with her Boston terrier, volunteering or indulging as a guest at local festivals, or devouring the latest street tacos. After her graduation in the spring of 2019, Carly intends to transfer to Metropolitan State University to pursue her bachelor's degree in marketing and ultimately her career and passion for beer at one of Colorado's many fantastic breweries.