The Return of Brock Osweiler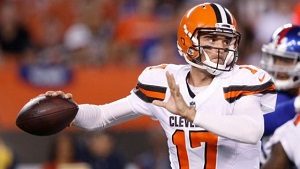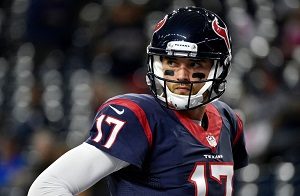 It seemed like a fairy tale. Draft the young 6'7, 240 lbs. quarterback with immense potential and a rocket arm, and let him sit on the bench and learn the position from a living legend until his moment arrives. When John Elway chose Brock Osweiler in the second round of the 2012 draft to be Peyton Manning's heir apparent, chapter one had begun. Osweiler practically showed up on his white horse three years later as he gallantly stepped in for an injured and aging Manning, won some crucial starts, and prepared for his first playoff game. That is where the fairy tale turned into a Greek tragedy, or possibly an episode of Game of Thrones.
1) After bitter feelings from being replaced as the starter prior to the 2016 Bronco Super Bowl run, Osweiler shuns John Elway's 3-yr/$45 million offer to sign with the Houston Texans for 4-yr/$72 million. Bronco fans feel betrayed as Osweiler was penciled in as the team's starter for a defending Super Bowl Champion, yet alone the next decade.
2) Osweiler further irritates Bronco Nation by failing to attend Denver's Super Bowl appearance at the White House, choosing instead to attend organized team activities, otherwise known as optional workouts, in Houston.
3) Despite Houston coach Bill O'Brien's reputation as a QB whisperer, Osweiler struggles all season in his first year with the team, throwing 15 TDs and 16 INTs before being replaced by a relatively unknown Tom Savage. O'Brien's reputation for developing talent came from his stint with New England back in 2009, but besides Brady, his projects included Osweiler, Savage, Brian Hoyer, Ryan Mallet, Matt McGloin, Christian Hackenberg and a relative list of nobodies.
4) Osweiler's luck seems to change as O'Brien reluctantly names him the starter in the playoffs as Savage is stuck in concussion protocol. Brock defeats the Connor-Cook-led Oakland Raiders in round one, but throws three picks in a loss to the Pats in the following game.
5) After a one-year experiment gone wrong, Savage is named Houston's starter and Osweiler is traded to the Cleveland Browns. Despite Cleveland's desperate need for a quarterback, the move was purely financial as the Browns basically paid $16 million for a second-round pick in a "moneyball" oriented move. The Browns then cut Osweiler, preferring to go with an unproven rookie while removing him from the roster despite the obligation to pay him $16 million in 2017.
6) The Broncos, in desperate need of a back-up quarterback due to Paxton Lynch's injury, pick up Osweiler for 1yr/$775k primarily because he understands the Mike McCoy offense, having played for him years before. And the once mighty prince returns to his clip board holding responsibilities.
Most Greek tragedies don't end with a roster spot in the NFL, a $16 million contract, and $9 million signing bonus still owed him by the Texans. But with an injury prone Trevor Siemian, an unproven Paxton Lynch, and Osweiler on the sidelines, the Bronco quarterback situation may end up with as many twists and turns as an HBO series.
Images via NYTIMES, CBSSPORTS, and PROFOOTBALLTALK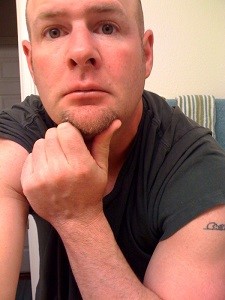 Alan Tapley is an educator, author, and blogger who has lived just outside of Boulder for the last twenty years.  His published work includes two novels, two children's books, a series of cartoons in the Minneapolis Star-Tribune, and multiple sports related articles. His love for family and the state of Colorado is only matched by one thing, his passion for sports.  The first baseball game he ever attended was at Wrigley Field, before there were lights.  At the final Bronco game at the old Mile High, he allegedly cut out a piece of his seat in the South stands.  But regardless of being here for the Avalanche's last Stanley Cup, the Rockies only World Series appearance, and all the Broncos' Super Bowl Victories, his wife never fails to remind him that he wasn't at the University of Colorado in 1990, like she was.  The year the Buffs football team won the National Championship.