Midwestern Road Trip: Yes, Denver Isn't the Only City With Good Beer!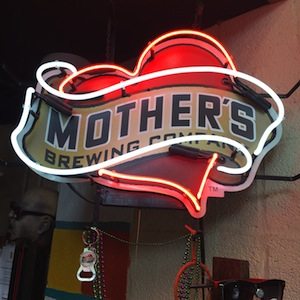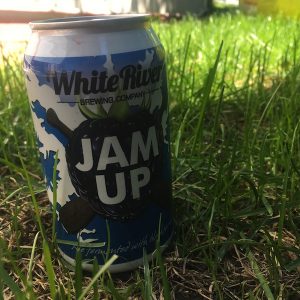 This past week I enjoyed my last week of summer traveling 800 miles to Branson, Missouri and back for our annual midwestern road trip and we made sure to stop at several hot spots along the way there and back. My husband and I braced ourselves for our first week long trip with long driving hours with our 8 month old daughter, and spacing out having a beer every few hours seemed to be the key to preventing all of us from losing our minds (pro-road trip with kids tip, btw). We were pretty darn close to hitting every brewery on our route, with the exception of a few Kansas City breweries that just happened to be closed on the day we stopped through town. Here are some of our trip highlights:
Kansas City–
Boulevard Brewing: Spoiler: my first beer EVER was a Boulevard Wheat so…I know I'm a little biased, even 10 years later. These are the big guys. Sure, some folks are still super against breweries who "sell out" and accept multi-million dollar buyouts from monster companies, but Duvel is not Budweiser, and Boulevard is still Boulevard. Their new facility is huge, gorgeous, and super fun. From the outdoor patio with 180 city skyline views, to the games, and the unique vintage airstream photobooth, you are surely missing out in you come to KC and not visit. There's food, there's atmosphere, there's an insane amount of merch to choose from, oh and there's quintessential Kansas City beer.
International Tap House: OK, not a brewery, but the other two in this brewery district happened to be closed on Tuesdays. The backup plan was coming here: and it's a great spot if you want to try as many local and semi-local beers as possible. Unlike The Flying Saucer which has every beer you can choose from, iTap is much smaller and focuses on the local stuff–which we love. They also have a "tap-cam" where they post an updated shot of their rotating beer list on their website, so you always know what you're in for. We spent a good amount of time here trying several beers we can't get in Denver. From Bells, to KC CiderWorks, to Cinder Block (which was closed, so yay! Still got to drink them!), and even more Boulevard, our palettes remained satisfied during our walk about town. I was only sad we forgot to load up on take-home bottles.
Brewery Emperial: This little brewery in the heart of the Crossroads district has a small house beer list and lots of snacks (fried pickle spears!), with plenty of space out back and inside to hang out. As my husband says, if you can't make an IPA right, why try the rest of the beer list? That's basically like messing up a pepperoni pizza. Needless to say, their high ABV IPA was right on the money.
Springfield, MO–
Mother's Brewing: Talk about a sneak attack. Last time I was in Springfield, the only spot in town was Springfield Brewing Company, which honestly must have been forgettable because we totally skipped it to head straight to Mother's. All the brew houses in KC were tapping Mother's, and every one of my friends there made sure we did not skip it once we arrived in town. I was glad we didn't. Their neon sign is in nearly every window in town, so they must be doing something right, right? They have a huge front lawn (field?) in place of a patio, with lawn games, several lounge chairs, tables, and an outdoor stage. Inside they have a small table area, their taps, a beautiful view into their brewhouse, and extensive merch. This place blows up once college is in session, and it is clear why. It's actually beautiful watching craft beer become new again: everyone is so excited about their beloved small brewery that has become the newest midwestern beer on the map. They can afford to do what they want, and they love brewing with their neighbors. My top pick: Blush- a pomegranate hibiscus wheat ale, perfect for soaking in the humidity and listening to the cicadas sing to me on the green grass late afternoon.
White River Brewing: Overall, White River may have been my favorite beer. Mother's has the atmosphere going (not that White River doesn't), but damn these beers were good. I bought a 6 pack of their blackberry fermented ale, Jam Up to bring to our campsite at Table Rock Lake, as well as the best beer accessory ever purchased: an RTIC brand metal screw-on koozie.
Lost Signal Brewing: Because they served food and were open at 11 am every day, we actually stopped here twice, both on our way out to the lake and on our way back from the lake. If you want Missouri BBQ and some local beer, this is the place for you. They are the only brewery that serves only their beer as well as a full menu. Right in the heart of Springfield's up-and-coming Brewery District, they have interesting beers that pair well with the classic midwestern fare coming out of their kitchen. My top pick: Their flagship  Smoked Pecan Porter made with local Missouri pecans, and pairing  perfectly with anything on their extensive BBQ menu.
Hays, Kansas–
LB Brewing: Halfway between Denver and Kansas City lies the quaint little Kansas town of Hays. Somewhere along the way, this became exactly what is is to me: the stopover point. Where you eat, have a beer and stretch your legs before hopping back onto the I-70. It is somewhat of a tradition then to stop at LB Brewing and Gella's Diner to fuel up the tastebuds and tummy. A very small college town in the middle of nowhere however, be warned: this places is always packed, and if you come at meal time you will be expected to wait for a table or even seats at the bar.
Defiance Brewing: Because we, in fact, did not plan our hours well and ended up at LB Brewing at 8pm on a Saturday, we ended up heading to Defiance Brewing and we were not sad about it. Arriving a little before close, we got to chat with the guys working the bar and try quite a few of their beers while we let Scout roll her baby legs around in the lawn 8 hours into the long trek home from Branson. This place has been distributing cans for some time–though only east–and just opened the doors to their taproom 2 years ago. My top pick goes to Alpaca: the low ABV dry stout (we should know by now how much I love a well-balances and sessionable stout).
Through our bordering Midwestern states, distribution tends to fan east–with the exception of the big guys over at Duvel-owned Boulevard–as puncturing the highly saturated and competitive market of Denver and the West Coast breweries is difficult. But that does not mean their beer is sub-par to what we are drinking this side of the high plains; in fact, I found the opposite. Maybe it is because they don't feel the financial pressure of sustaining a business that is essentially a dime dozen like how the little guys struggle with out here. Heck–when there are only two or three breweries in the college towns of Hays and Springfield, every taproom can still be full. Or maybe its by chance that the guys and gals brewing out here are just that good. Truthfully? My specualtion is that the cost of operation is just so damn affordable in the Midwest, small business have the funds to avoid sacrificing anything and really bring their true passion and love into the craft. It shows–I did not have a single beer I was not impressed with–and after drinking quite a few off-flavor, mediocre beers in the land of craft beer, I am happy to report there is no need to filter through the good and the bad out here. Its all just damn good.
So, don't discount our brothers and sisters to the east, and if you have the opportunity to, whether by chance or intention, be sure to explore what America's heartland has to offer.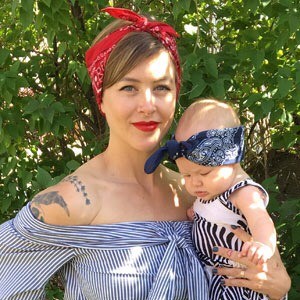 Erica Hoffmeister earned an MFA degree in creative writing and an MA in English from Chapman University of Orange. She has creative work published in the literary journals Shark Reef, Rat's Ass Review, Split Lip Magazine, and others. She has been teaching for over a decade (claiming 8th grade as her favorite grade level because she's an actual crazy person) and currently teaches composition and literature courses for Morgan Community College out of Fort Morgan. Always considering herself a bit of a beer nerd, she met her husband at Our Mutual Friend brewery while on vacation and fell in love with him, Denver, and its beer scene in one fatal swoop. While born and raised in Southern California, don't worry—she's earned her spurs as a transplant by creating her very own Colorado native. As a new mom, she is currently renegotiating her role as a world-traveling, bar-hopping, beer-loving free spirit by taking advantage of Denver's beer culture, where you can find as many babies in breweries on any given afternoon as beers on tap.