andColorado: The New Colorado Apparel Company With a Mission to Change the World
There is only one thing that can make hiking, yoga, running, climbing, or skiing better: Colorado.
andColorado is a lifestyle apparel brand that celebrates the outdoors in Colorado and around the country. Made with quality materials and unique designs, andColorado has created an alternative to other brands. andColorado encourages the exploration of the outdoors, while raising awareness for education and preservation of the natural sites around the country. They work with programs that help in their endeavors to stop the harmful effects that humans are having on these sites.
andColorado is new to the scene, but already has very big plans for the future. They will be contributing to the preservation of the natural sites around the country by holding fundraising events and publishing content to get more people to join the "Leave No Trace" cause.
"Share your good fortune with others. Participate in charity. We may differ in our faith, religion, and culture, yet we all live together on the same boat. We are only custodians and not owners of The Earth, not its conquerors nor its destroyers."
-Native American Code of Ethics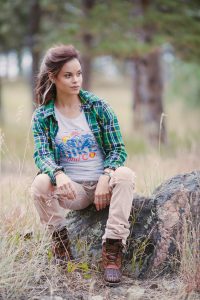 "Leave No Trace" is an international program that aims to reduce environmental impacts. andColorado is committed to furthering this cause in Colorado through education of its principles, participation in restoring the land, and in contribution.
The future of wilderness camping, hikes and other sustainable outdoor recreation is dependent on how people adopt the principles that make up this cause:
Plan Ahead and Prepare
Travel and Camp on Durable Surfaces
Dispose of Waste Properly
Leave What You Find
Minimize Campfire Impacts
Respect Wildlife
Be Considerate of Other Visitors
Photography by Hagen M. Hamilton.
By wearing andColorado apparel, you will be reminded of these principles. Want to join the community to preserving and protecting natural land across America? Start in Colorado!
To see and shop andColorado, visit their website: https://andcolorado.com/
Make sure to follow them on Instagram @andcolorado and twitter @andColoradoShop.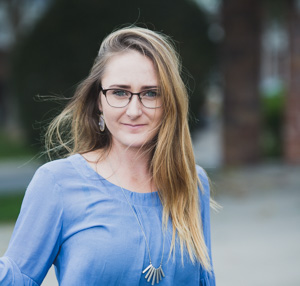 Hagen Hamilton is an entrepreneur based out of Denver, Colorado. She is an experienced portrait, wedding, landscape, and product photographer, content creator, and story teller. She is passionate about supporting small businesses, helping others, and inspiring people to overcome adversity. She grew up in the Central Valley of California, excelling in athletics. Her elite running career led her to Colorado to run for the Buffs at the University of Colorado in Boulder. Unfortunately, a chain of serious injuries took her out of the sport and she moved to Wyoming to finish her degree in Psychology and Creative Writing at the University of Wyoming. It was in Laramie where she met her husband, Adam. They recently moved back to the beautiful state of Colorado where she is pursuing her passions as a creative designer, entrepreneur and photographer.