Denver Brewery Spotlight: A Cabin in the City – Woods Boss Brewing Company
Woods Boss Brewing Company is def serving up something fantastic – and I'm totally digging it! Why?! Well since you asked – let's talk about it!
The Space/Atmosphere: The space is large! It features various couches and community style seating made of halved tree trunks. There's lots of raw wood and exposed brick throughout. Two large roll-up doors let all
that excellent warm weather in and lead to two smaller sidewalk style patios with picnic tables. The whole space, even with its large size, gives off a great "mountain cabin meets the big city" feel. The tap list is even written on trail-type directional signage. Love love LOVE! Did I mention they're dog-friendly too? Heck yeah they are! So, don't forget to
bring your furry friend with you.
The Service: The beertender during my visit was awesome. While the guests ahead of me browsed the menu and asked to try a couple beers before deciding on their order; he got my flight started. We chit-chatted about the brewery, how long they had been open, and the various menu offerings. He was on it!
The Brews: Excellent! I chose to sip on a flight of four – so I could sample a few different offerings from their menu.
For my flight I chose: Fruity Flash (sour ale), Flashcard (sour ale), The Dreams that Stuff are Made of (saison), and One for the Dogs (coffee sweet stout). All were solid! I tend to lean towards sours and saisons when the weather is warmer. The Fruity Flash in particular was phenomenal – perfectly fruity with a sour tang. They have a little of everything available; so, bring beer lovers of all types!
The Bites: Alas, like many other breweries in the Denver-Metro area, they do not have a kitchen of their own. They do however have a few food trucks that make their way to the neighborhood and there's a variety of nearby eateries that will deliver right to your seat! So, don't let those bellies go hungry.
Woods Boss Brewing Company is def a hot new brewery on the ever-changing and evolving Denver beer scene!
Stay thirsty, Denver!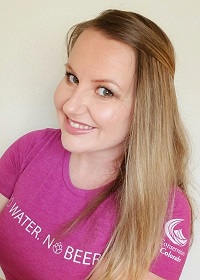 Carly is a Northern California native turned Coloradan. From night-life to the great outdoors, her twelve years in Colorful Colorado have been a whirlwind; soaking up every bit of its western glory and Yelping about her every adventure. Having held down her Elite status since 2013, Carly is known in the community for detailed and unique business reviews blended with gorgeous photography, her vast local brewery knowledge, and always being in-the-know about local happenings. When not in class at Community College of Aurora finishing her associate degree in business, Carly can be found roaming the Colorado craft beer scene after a morning hike with her Boston terrier, volunteering or indulging as a guest at local festivals, or devouring the latest street tacos. After her graduation in the spring of 2019, Carly intends to transfer to Metropolitan State University to pursue her bachelor's degree in marketing and ultimately her career and passion for beer at one of Colorado's many fantastic breweries.