Denver Art Scene: Valkarie Gallery
Valkarie Gallery is the brainchild of Valerie Savarie and Karrie York. It was initially imagined as a space to create and show the work of artists like themselves back in 2013. Over the last five years it's grown into an artist owned and run collective that showcases emerging and established artists from a wide variety of backgrounds. The collective itself
includes watercolor artists, jewelers, paper cut artists, book sculptors, graphic designers and photographers.
Valkarie has two exhibition spaces, a main gallery and a resident gallery, as well as extra studio space. From December 12th thru January 6th in the main gallery, you can see the work of artists Lisa Luree and Kim Anderson. Luree is a Denver based artist and founder of the ACEO movement. She's also a proud recipient of Ebay's Community Hall of Fame award. Her work has been included in numerous galleries and private collections. Specializing in vibrant watercolors, her paintings include animals, skeletons, nudes, giant eyeballs, and fantasy
creatures. Her work is incredibly detailed and magically psychedelic.
Anderson is a ceramics and mixed media artist who is also based in Denver. She attended The Collage of Santa Fe and earned a BFA from MSU Denver. Anderson has been very active in the local art community. She's a member of the Artuvus Studio co-op and was co-owner of Id Gallery until 2012. Her work has been shown in a number of local galleries. She prefers to use clay, wood, and glass as mediums and appreciates natural, unrefined textures, and colors. She creates sculptures, vessels, reliefs, and detailed masks. She often incorporates animals, natural elements, and skeletons into her works. This exhibition is going to be awesome and I can't wait to see how these talented artists come together stylistically.
While the main gallery features rotating guest exhibitions, the resident artist gallery displays creations made by members. Through December you can see work from the highly acclaimed photographer, Denis Frolov. Many of his
photos feature high definition close-ups of plants and animals, as well as picturesque landscapes. His latest works are highly magnified images of patterns and complex designs found in nature. They are large scale and printed on metal, with no need for a traditional frame.
Valkarie is a great place to see a wide variety of artistic styles come together. They have the advantage of two gallery spaces, so they can run two exhibitions simultaneously. It's also artists owned and operated, so they cut out the middleman and bring the artist straight to the audience. Valkarie is located at 445 South Saulsbury St. in Belmar. Hours are a little sporadic. They're open Wednesday 4-7, Thursday 4-9:30, Friday 4-8:30, Saturday 12-6, and Sunday 12-5. You can check out their artist list and much more at valkariefineart.com.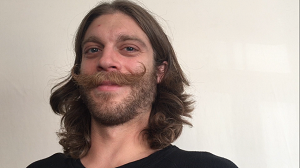 Jared is a local content contributor and aspiring author. He was fortunate enough to grow up in Golden, Colorado and graduated from MSU Denver. While an insatiable love of travel lures him all over the world, his roots remain firmly planted here. He enjoys writing short stories, poetry, children's books, societal observations, and everything else. A nature enthusiast and sunshine connoisseur, Jared is perfectly at home on any mountaintop or patio. He frequents art galleries and concerts, poetry readings and breweries, museums and bookstores. When he isn't making neighbors cringe at his musical attempts he can be found on a snowboard or sailboat, depending on the day. A perpetual adventurer and eternal patron of the road less traveled.