Dating Tools To Help You Find a Needle in a Haystack
Psychology Today published an article about why dating advice is keeping us single.  In the introductory paragraph the article author Ken Page, a clinical social worker, says, "Most popular dating recommendations build on a fatally flawed concept: If you want to find your soul mate, make yourself more desirable. As useful as this might sound, it's the kiss of death for true intimacy, because it leads us away from the most essential ingredient of all—authenticity."
In the end, this advice promises to bring you love, yet delivers insecurity and disappointment. If we try to be someone other than who we are, we'll find people who are looking for someone who isn't us.
Your struggle with authenticity and insecurity, or just frustration and disappointment, may require a little help.  Here are some ideas for getting back to a positive dating space and, hopefully, making you more likely to attract love into your life.
Therapy.  After a bad break up that led to a long time off the dating scene, I found myself struggling to get back to the positive, happy space I was usually in when I met someone with whom I wanted a relationship.  Going to therapy was not a new thing to me. I had gone to counseling with my husband before our divorce and continued to receive therapy after the separation.  I'm going back to therapy now to get a little nudge in the right direction.  Therapy can teach communication in a dating environment, determine if your relationship beliefs are reasonable and give you tools to find a happy relationship. Working with a therapist to become happier and healthier people is the way to have a great dating life and find someone you can be happy with.
Dating Coach.  Like any other kind of coach, a dating coach can help you navigate a journey of self-discovery, where you learn more about yourself and the previously unknown obstacles that have been getting in the way of your success. Your coach will help you evaluate your strategies and pursue new, more effective strategies for finding a mate. While therapy focuses on the past, introspection, and analysis, a life coach sets up  a process that may be long or short-term.  A dating coach provides a road map of sorts to reaching your relationship goals.
Reading. When I say reading, I don't mean the latest Cosmo article about how to catch him and keep him! I'm talking about legitimate literature on the topic of finding a relationship.  The book that I found particularly useful was Getting The Love You Want, by Harville Hendrix. While this book is for designed for couples, it really gets to the heart of what we are looking for in a relationship and why.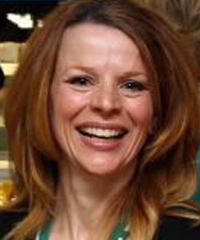 Andrea wants to live in a world where the neighborhoods are walkable, bike lanes are plentiful, and the food is fresh, delicious and readily available. A 20-year veteran of the health and wellness industry, she started her career in the fitness industry while earning a master's degree in Exercise Science and Health Promotion, and then on to the burgeoning field of worksite wellness. Andrea has competed in collegiate level soccer, worked as a personal trainer, fitness instructor, wellness coach, and master trainer, climbed 14ers, and completed cycling centuries and metric centuries. All of these experiences give her the opportunity to view well-being from many different perspectives. When she's not helping others to be their healthiest self, you can find her at a farm to table restaurant, down dogging at the yoga studio, or experiencing the Colorado landscape on a bicycle, snowshoes, cross country skis or on foot.