Carnivale de Sensuale – Local Denver Quartely Burlesque Show: Oct 19th & 20th
I wish online dating apps had filters that were really useful. If I could type in "artist, athlete, ginger beard, and total weirdo" and get search results, I'd be a happy OKCupid camper. Unfortunately, "weirdo" isn't yet a viable search term. (If it is, someone please let me know!) I have specific reasons for wanting each of the above items and I think that "artist" might be the most compelling. Artists interest me because the nature of their work and themselves constantly demands growth and change, reincarnation to support the new life continually developing out of the old one. This evolution happens both with individuals and entities like performing arts troupes. One of the coolest that I've gotten to watch these last couple years is the Carnivale de Sensuale.
I first attended the Carnivale three years ago (I think…based on my memory of attending with a ginger-bearded weirdo that I dated three years ago), when it was just a barely-fleshed-out idea from the producer/manager at the Oriental Theater. The concept was a celebration of all things "sensual," the pleasure of the flesh and the pleasure of freedom from expectations of society and the dominant religions thereof. It was a fun, funny, indulgent return to the joys of a pagan life. The lineup of performers included burlesque acts, aerialists, a mentalist, a couple of freaky sideshow performers, and lord-only-knows what else. It was great! I watched an etherial, haunting aerialist dance through the suspended silks before seeing a tattooed sideshow guy get paper money stapled to the tender areas of his flesh. It's always nice to have a balanced intake of entertainment styles.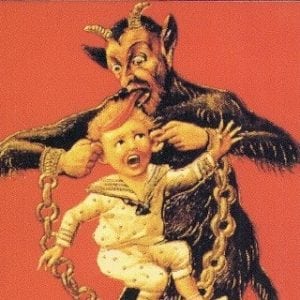 Since then, the Carnivale has expanded into a quarterly show with themes and ever-greater productions. Quarterly shows are awesome because they give enough time in between to get really big and exciting. I perform in a lot of weekly and bi-weekly shows around town and they're fantastic and fun and bring opportunities for both audience and performers. However, infrequent special events just have more energy; there's time to get excited and build up the show. Carnivale delivers this kind of special event. Spring brings us Equinox, with all things rebirth and Spring. Summer brings us Solstice and it's hot and steamy implications. Autumn is (of course!) Halloween and everything dead, creepy, haunted, and gory. Last, but certainly not least, comes Winter and the theme of Krampus, with the evil goblin himself bringing whatever naughty and not-so-nice performances he can find to the stage. It's what the non-holy-days were originally intended to be. Just this year, the Carnivale expanded further, took to the road and slayed the stage at the Gas Monkey in Dallas.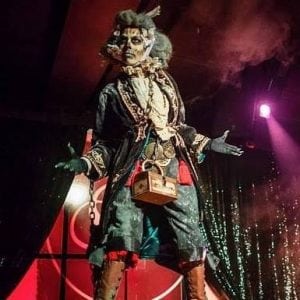 The show has gotten so big that it now calls in some big-name, A-list performers from around the country. This is your chance to see some burlesque stars that you'd have to travel a thousand miles to see otherwise. This year's headliners are Bon Bon Bombay, Tigger, and Red Rum.  (I'm going to do a quick shout-out to two acts who are not in Denver this year, but still deserve a mention in support of the quality of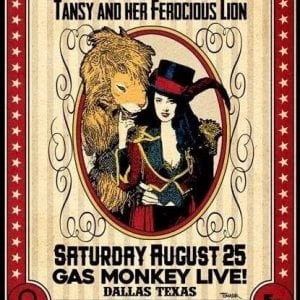 the Carnivale's offerings: Tansy and her Ferocious Lion, who headlined at the Gas Monkey and is one of the best burlesque acts I've ever seen, and Miss Poison Ivory, the official national Queen of Burlesque and an utter delight to observe in 2017.) Speaking of blow-you-away amazing performers, two Carnivales ago, I met Bon Bon Bombay in the green-room-cum-parking-lot (green rooms, amirite?!) behind the Oriental while we were both waiting to go on stage. I had no idea then who she was. We introduced ourselves, mentioned our respective hometowns, etc., and then I asked her a common question for us low-level performers: "What's your day job?"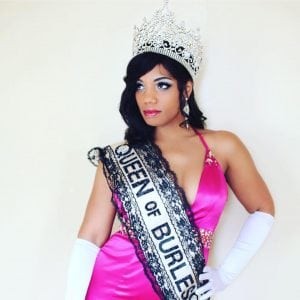 She blinked and visibly struggled to conceal her surprise at the question.
"Uh, this is my full-time gig," she recovered and then graciously switched the topic.
Ah, yes. My appalling lack of social skills strikes again. Later that night, I watched her dominate the stage with a jaw-dropping act and I felt an utter and complete fool for not knowing beforehand what a powerhouse she is. Me asking her about her day job was about like a local disk jockey asking Lady Gaga if she's trying to get a record deal. If you get the chance to meet Bon Bon, you will now know ahead of time who she is and you won't have to repeat my amatuer mistake. You're welcome for that.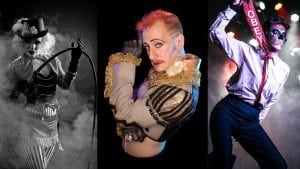 You just might get that chance next weekend because it's time for Carnivale to return! October's biggest show takes over the Oriental on October 19 and 20th. The show has gotten so big that they can't squeeze it into one night anymore. Tickets are available now and I suspect they're going fast. This show always sells out, so get yours while you can. And if you do happen to speak to Bon Bon, tell her that you've heard all about her.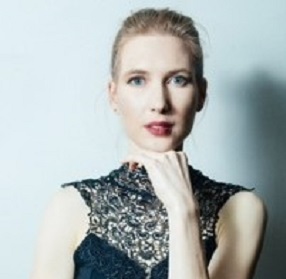 Jessie Hanson lives and works in Denver and couldn't be happier about it. Like the best-possible kind of Jekyl-and-Hyde scenario, she splits her life between science and storytelling. During the day, she performs clinical diagnostics and messes around with test tubes. At night, she performs behind the mic as a standup comedienne, in the air as a circus aerialist, and in rhinestones as burlesque dancer. She begrudges the hyper-inflated cost of a decent pair of false eyelashes. When she's not on stage, she sweating it out as an endurance athlete in triathlons and marathons across the West. She begrudges the hyper-inflated cost of a decent pair of running shoes. She's thrilled to be on board with OnDenver and writing about science, comedy, circus, athletics, and general fun on the Front Range!