Bites with Blondie: A Sexy Side of Downtown Denver
Back in the early 2000's, anyone who was anyone got their mob family fix from The Sopranos. Let's face it; despite Tony Soprano's outward image as the garbage man king, he was a badass, who was always taken seriously. He made a mean cocktail while counting money at the Bada Bing club, and spent each Sunday at the famed Italian joint – Bamonte's. He always drank a glass of his favorite red wine while dunking the perfectly toasted bread into delicious pools of olive oil and balsamic vinegar. In fact, he was always eating. Not only did it make us viewers crave all the Italian classics, but it created a secret fascination with crime families and the mafia.
Because Denver is a far more attractive city than anywhere in Jersey (sorry East coasters), the legendary Smaldone family decided to plant roots in downtown Denver and brought those sexy mobster vibes straight to the mile high city.
It all started in the 1930s. The buzzing neighborhood of the Highlands became known for its' Wild West ways, rather than the trendy neighborhood seen today. Seeing the potential for the area, Ralph and Mamie Smaldone opened their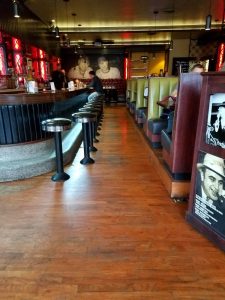 first café in 1936 and to boost business, the couple bootlegged moonshine during prohibition. In the late 1940's café sales plummeted, so son Clyde was determined to help his parents, as soon as he was released from jail.
In 1947, Clyde moved the café to the present location, and renamed it Gaetano's, an Italian nickname for Clyde. Determined to bring a dark and sexy side to the city, he started a successful gambling ring just above the restaurant. This undercover operation attracted fellow mobsters and even Hollywood elite, as it was rumored that Frank Sinatra himself, entered the secret gambling quarters through the secret door in the men's room!
I recently had a chance to visit this historical treasure for a drink, and I must admit, Gaetano's checks all of the delicious Italian boxes.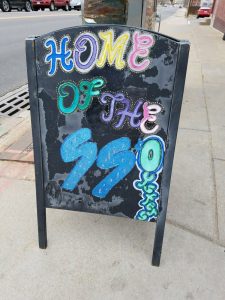 Located in a historic building in the heart of the city, overlooking downtown Denver with it's own parking lot and ample street parking?
CHECK.  
A place so popular it has been named "Best Neighborhood Italian Restaurant" by Westword for countless years in a row, but allows reservations through their website or OpenTable?
CHECK.
A sleek interior, splashed with local mafia history, portraits of those close to the Smaldone crime family, gorgeous red accents with plush booths, and a covered outdoor patio out front?
CHECK. 
A swanky, fully stocked bar that anyone can belly up to for a fresh cocktail, or glass of wine from the impressive red wine list?
CHECK.
The most drool-worthy happy hour menu (that you have to see for yourself) featuring fresh oysters (for a mere 99 cents), perfectly fried Calamari Fritti, a gorgeous heaping Charcuterie board and a special appetizer of the day?
CHECK.
A dinner menu so divine that it recreates classic family recipes like layered Lasagna smothered in house made marinara sauce, creamy pesto linguine, toasted Eggplant Parmesan and Chianti infused Sausage and Peppers?
CHECK.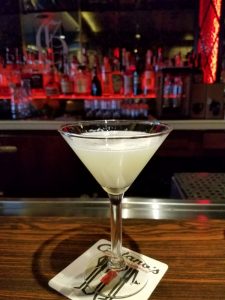 Italian brunch offered each Saturday, filled with bottomless Sangria, Italian skillets, and the famous Eggs Carbonara?
CHECK.
Pricing so on point that it justifies the entire experience, time and time again?
CHECK.
A one-of-a-kind staff, who are friendly, knowledgeable about the history and menu, and treat you like a member of the family?
CHECK.
Now starving, in need of a drink and craving a special piece of Denver history?
Oh, you too? Well, check check!
After 71 years in business, Gaetano's maintains its' sexy reputation by giving a true taste of Italian history from a mafia family who made Denver home. Although the Smaldone sons have been laid to rest, their business remains a local favorite and the family lives on as mobster legends.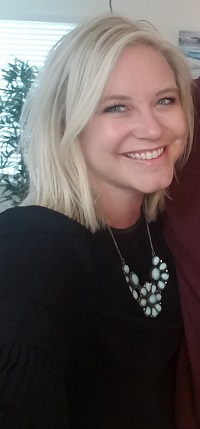 Katie traded in her flip flops for hiking boots at age three when her family moved from sunny Florida to even sunnier Colorado.  Katie's passion for food began at an early age when she would retrieve a strip of bacon from the counter each morning - a daily treat from her nanny.  That was only the beginning for her love of food.  After graduating with a degree in Communications (with an emphasis in Public Relations), she got her foodie start as Yelp Denver's first intern and has been scouting places to nosh all over Denver since.  For the past 9 years, Katie has maintained Yelp Elite status and made lasting relationships with local business owners, while continuing to be an avid food consumer and writer.  Her latest cravings and discoveries are frequently documented on her Yelp page.  Katie is known for her unique and witty writing style, obsession with avocados, and is considered the go-to girl when it comes to finding a place to dine.  When she's not finding a way to quit her day job to be the next Guy Fieri, she can be found slinging balls on the golf course, binging on true crime podcasts or indulging at a local brewery in the burbs.  Look for her work each 
Friday
 under Bites with Blondie.