Michael Porter Jr. – Worth the Wait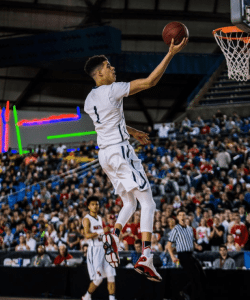 As the names were announced in last week's NBA draft, players such as DeAndre Ayton, Marvin Bagley III, Luka Doncic, and others strutted to the stage in flamboyant suits and logo filled caps to shake hands with the commissioner and celebrate their early first round selection.  Michael Porter Jr. sat awkwardly at a table nearby waiting for his name to be called.
Projected at one time as the top high school player in the nation and potential number one overall pick, Porter started to slide down the draft board over concerns of a back issue that sidelined him for most of his freshman season at the University of Missouri.  When Porter fell all the way to number 14, the Denver Nuggets couldn't pass on the opportunity.
At 6'10, Porter is an athletic freak that can handle the ball, shoot with range, and run the floor.  In his senior year of high school Porter was the Naismith Player of the Year, the Gatorade Player of the Year, the USA Today Player of the Year, and the McDonald's All-American MVP as he averaged 36 points and 13 rebounds a game.
McDonald's All-American MVPs include Kevin Durant, Shaquille O'Neil, and Lebron James.  Gatorade Players of the Year include Ben Simmons, Chris Webber, and Kobe Bryant.  Porter had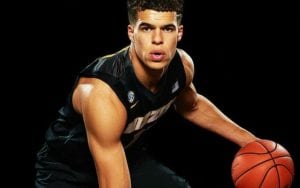 already inked a shoe contract with Puma and their new Creative Director, Jay-Z.  Even with the back concerns, Porter was sure to be gone before the Nuggets pick at 14, but things fell perfectly.
The first seven teams couldn't risk the possibility of Porter sitting out a year, or chronic back issues, and conservatively picked solid players that could produce for their struggling franchises immediately.  Cleveland, with the eighth pick and uncertainty whether Lebron James is remaining with the Cavs, chose point guard Collin Sexton from Alabama. The Knicks already had an injured star in Kristaps Porzingis and needed immediate help, so despite the boos from fans selected Kevin Knox from Kentucky.  Philadelphia chose a shooting guard from Villanova then traded him to Phoenix, and Charlotte via trade, had their eyes on Miles Bridges from Michigan State as new GM Mitch Kupchak wasn't going to start his career off gambling with his choice.  When the Clippers chose two guards to fill a void, there Porter still sat.
It all seemed too perfect. Denver needed a power forward and most were already gone.  They could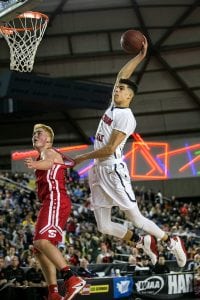 afford to have patience as the Nuggets depth included three young stars in Jamal Murray, Gary Harris, and Nikola Jokic, and veterans Paul Millsap, Wilson Chandler, for a team that won 46 games last year.  Even if Porter is asked to sit out for a year to rehab, the Nuggets will have to grow the team organically as money runs short as they lock up Murray and Jokic to long-term deals.
Could Porter be another Greg Oden, and never live up to his potential due to injury? Sure.  But the procedure was just an invasive back surgery for a herniated disk.  It took about an hour, and it was far less complicated than Joel Embid had to deal with.  Besides, Amar'e Stoudemire, Steve Nash, and Larry Bird all had back surgeries during their career.  Porter could be the NBA's next superstar, or at worst, the next Juan Hernangomez, Malik Beasley, or Tyler Laydon.  Either way, the Nuggets believe he was worth the wait.
Images via celticblogforum, onegreenplanet, niceknicks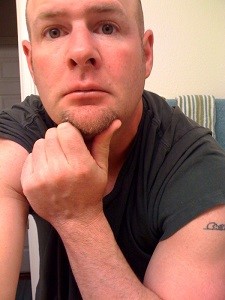 Alan Tapley is an educator, author, and blogger who has lived just outside of Boulder for the last twenty years.  His published work includes two novels, two children's books, a series of cartoons in the Minneapolis Star-Tribune, and multiple sports related articles. His love for family and the state of Colorado is only matched by one thing, his passion for sports.  The first baseball game he ever attended was at Wrigley Field, before there were lights.  At the final Bronco game at the old Mile High, he allegedly cut out a piece of his seat in the South stands.  But regardless of being here for the Avalanche's last Stanley Cup, the Rockies only World Series appearance, and all the Broncos' Super Bowl Victories, his wife never fails to remind him that he wasn't at the University of Colorado in 1990, like she was.  The year the Buffs football team won the National Championship.