Art And Denver: A Look At Denver's Art Scene Today And Throughout The Years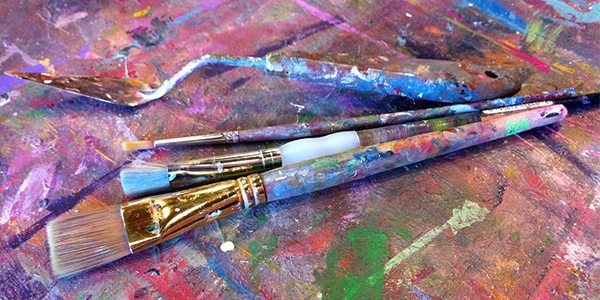 There's no doubt that Denver is a great city to live in and visit if you're a fan of the arts. From the historic Denver Art Museum, to the Preforming Arts Complex, awesome street art and more, Denver has become one of the biggest cities for the arts in America today. In fact, as Denver continues to increase in size, it seems like the city itself is becoming more and more of a hub for culture and the arts, now drawing in many who may have traditionally headed off to places such as Chicago or NYC to practice, prefect and share their crafts.
That said, while the current Denver art scene is certainly on the rise, Denver itself has actually had a deeply rooted art scene all its own for over a century, starting with the founding of the Denver Art Museum in 1893.
Since then, Denver has taken a very proactive role in creating numerous opportunities to both showcase and promote art and culture.
Take for example the numerous art festivals put on in Denver every year. From the Chalk Art Festival which takes place every year in June near at Larimer Square, to the Cherry Creek Arts Festival which occurs for several weekends every summer in the Cherry Creek area, Denver Arts Week, Five Points Jazz Festival and more, Denver takes its celebrations of the art seriously and has done so for several decades!
Then of course you have the events which have occured throughout Denver on a slightly more frequent basis over the years, (and continue to go on to this day), such as the First Friday Art Walk. This takes place on the first Friday of every month and is an event that encourages people to come out, view Denver's latest art, support local artists and enjoy great food and amazing music. Additionally, while this event still primarily occurs in the SantaFe art district, it has begun to expand to additional neighborhoods, including specifically the RiNo, the Golden Triangle and Tennyson St areas.
Furthermore, Denver's public art has always been a strong force in the art world in-and-of itself. From the famous statues throughout town such as Denver's giant blue bear, the sculpture known as "the giant sausage pile sculpture" to locals (e.g. "National Velvet"), the "Dancers" outside the performing arts center and numerous murals throughout town, all one has to do is take a leisurely stroll through the city to see some truly amazing work! Plus with sponsored events such as Colorado Crush — which supports local street art — Denver's public art persona has been able to rival all the other major cities for years.
Clearly, Denver knows what it's up to when it comes to promoting, encourage and showcasing artists of all sorts. From Festivals to museums, pubic art to regular showcases, Denver has a lot to offer anyone seeking to become a part of the arts world. And that's without even mentioning Denver's MCA (Museum of Contemporary Art — which opened in 2006), the Clifford Stills Museum (which opened in 2011), various Botanical Gardens Art Exhibits and numerous gallery opening which occur every week all throughout Denver. Basically, Denver is huge part of the art world today — as it has been for years past — and will likely continue to keep with it's many artsy traditions, as well as continue expanding them into the future.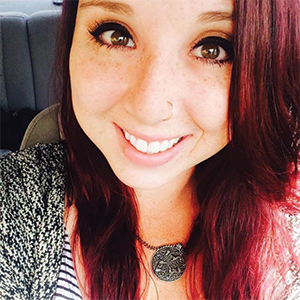 Jade was born and raised in Denver, Colorado. She grew up wandering16th street mall, relaxing near the Platte River, frequenting local coffee shops and music venues and learning all the ins and outs of the city she loves. Later she attended Metropolitan State University of Denver where she attained her BA in Philosophy, Minor in Psychology and Concentrations in both English Literature and Women's Studies. Additionally, while still in school Jade began her freelance writing career which,
four years later
, is now her full-time occupation. She also loves to travel the world, explore new places and take time to connect with and learn about the world around her. Not to mention she is nearly always down for a glass of wine and a good conversation. In short, Jade is full of energy and happiness, and has a deep passion for learning all she can about how best to enjoy and live life via history, reflection and a positive outlook towards the future.