3 Ways To Incorporate Your Favorite Brewery Into Your Post-Holiday Workout
As I sit here looking at the aftermath of yet another successful Thanksgiving – a sink full of dishes, stretchy pants donned, and a can of cold cider in hand. I reflect on the next few weeks and wonder silently to myself, "How will I possibly work off my holiday indulgences and still enjoy my favorite beers?!" After I briefly panic at the thought of cutting my favorite brews out of my routine; a thought crosses my mind, "Why not incorporate my favorite breweries and beers into my workout routine?!" Genius.
Here's 3 ways to incorporate your favorite brewery into your post-holiday workout routine!
Yoga and Brews: Have you wanted a new way to improve your flexibility? Well there's a few different options out there if you're interested in getting your yoga on. Wander Yoga, Après Yoga, and Yoga 38 are 3 of the biggest names out there in brewery yoga! Cost for each of these classes will range from $10 to $20 and include your post-yoga brew of choice. Follow them on Facebook or check their websites for details on their upcoming events.

Brewery Running Series: Let's be real for a moment – does anyone really enjoy

running? Well, what if at the end of that run you got a free beer? Better yet, what if a portion of the proceeds raised from each run went to a local non-profit? With the Brewery Running Series that's precisely what you get! Each 5k-ish course starts and ends at the participating brewery and takes the participants through surrounding neighborhood. They welcome all runners, walkers, and joggers to participate.
Brewery Boot Camp: Seeking a way to feel like you really earned you beer? Well Brewery Boot Camp may be just what you need! Per their website you will use some traditional exercise equipment such as, "Dumbbells, kettlebells, battle ropes, and more – but [they] add some flare with items like kegs and grain bags." Brewery Boot Camp offers a variety of membership options including a one-time $10 drop-in session at your favorite brewery. With 20 breweries hosting them throughout the Denver Metro area there's bound to a total body workout at a brewery near you. Train hard and play hard with Brewery Boot Camp this holiday season!
So, don't let the holidays steer you off course from your fitness goals! Just find a way to make what you enjoy most part of it!
Stay thirsty, Denver!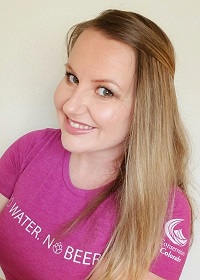 Carly is a Northern California native turned Coloradan. From night-life to the great outdoors, her twelve years in Colorful Colorado have been a whirlwind; soaking up every bit of its western glory and Yelping about her every adventure. Having held down her Elite status since 2013, Carly is known in the community for detailed and unique business reviews blended with gorgeous photography, her vast local brewery knowledge, and always being in-the-know about local happenings. When not in class at Community College of Aurora finishing her associate degree in business, Carly can be found roaming the Colorado craft beer scene after a morning hike with her Boston terrier, volunteering or indulging as a guest at local festivals, or devouring the latest street tacos. After her graduation in the spring of 2019, Carly intends to transfer to Metropolitan State University to pursue her bachelor's degree in marketing and ultimately her career and passion for beer at one of Colorado's many fantastic breweries.