Write Well! –Tips For Writing Your Dating Profile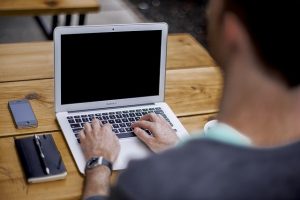 If I had a dollar for every time I read a dating profile that said "I don't know what to say here" or "I don't like to talk about myself," I'd be a wealthy woman.  It is not difficult to say a few things about who you are and what you are looking for, but it does require a little thought.  Men who say they are just looking around or don't know quite what they want get no attention from me.  So, what are the bones of a good dating profile?
Give a snapshot of who you are, how you live your life and the relationship you are seeking.  Here's a formula for writing your profile.  1) Tell the reader a few things about who you are.  Don't know what to say?  Ask friends, family, or co-workers to tell you how they perceive you and use those words.  2) Briefly describe who you are seeking.  Do you want someone who's into fly fishing, salsa dancing, curling, travel? Mention that in a sentence or two. 3) Describe what you hope the two of you will do as a couple.  For example, describe the perfect day with your someone.
The character, not the characteristics. If you are only looking for tall blondes with advanced degrees, your search will be long, painful and unsatisfying. Think about two things when you are looking for a mate: What are the must haves? What are the "nice to haves"?  An example of a must have is "I'm allergic to cats, so if you have one, we're probably not a match."  A nice to have is "I like redheads."
Show, don't tell. When you are writing about who you are and how you live your life, be sure to show the reader what it looks like. You are trying to attract the right people to you, and to do that you need to be specific. If you enjoy travel, show some pictures of the destinations you enjoy.  Remember, travel can mean an annual trip to Mexico, a visit to the East Coast for leaf peeping or international travel to far away lands.  Give your reader some context for what you wrote.
Leave out the negative and the snarky. Nobody wants to read a laundry list of things you hate (unless you are dating on haterdater.com), or a compilation of the ways you've been wronged online.
One final tip, if you are writing a note to someone who interests you, try to find some way to distinguish yourself from the many.  Sending a note that says any of the following is not cool:  Hi, Hey, Hey there, How are you?, How's your day going?  Say something meaningful that suggests you've read their profile.  Ask them about their dog, the picture of them at a race, their last vacation, favorite restaurant…you get the idea.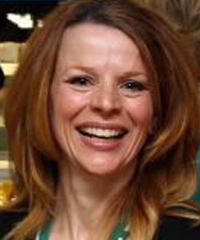 Andrea wants to live in a world where the neighborhoods are walkable, bike lanes are plentiful, and the food is fresh, delicious and readily available. A 20-year veteran of the health and wellness industry, she started her career in the fitness industry while earning a master's degree in Exercise Science and Health Promotion, and then on to the burgeoning field of worksite wellness. Andrea has competed in collegiate level soccer, worked as a personal trainer, fitness instructor, wellness coach, and master trainer, climbed 14ers, and completed cycling centuries and metric centuries. All of these experiences give her the opportunity to view well-being from many different perspectives. When she's not helping others to be their healthiest self, you can find her at a farm to table restaurant, down dogging at the yoga studio, or experiencing the Colorado landscape on a bicycle, snowshoes, cross country skis or on foot.