Velorama
Velorama is returning to Blake Street August 17th-19th. This will be the festival's second time here, and it's picking up momentum. This is a mix of music, art, craft beers, delicious food, and of course bikes, to create a smorgasbord of good times. Velorama began with the idea to expand the Colorado Classic, a bike race, into a bigger event. Music and food were the logical next step. Now we have a three-day festival with tons of awesome events. In addition to the music, there are eleven different breweries participating, and of course, a food truck for every appetite. On Sunday, the last leg of the Colorado Classic will end at the festival, where a ceremony will be held. Other biking events include a freestyle competition on a dirt track, a crit race, a beer relay, and a train race where participants will sprint in waves against the A-line running parallel to the festival.
The lineup originally included Glass Animals, but they had to pull out when their drummer, Joe Seaward, was in a bicycle accident in Dublin. Seaward was hit by a truck and suffered a severe concussion. He has undergone multiple surgeries and is improving, but the band has canceled all upcoming shows. On the bright side, more bands have been added including some locals. As of now, you will have the pleasure of seeing Modest Mouse, Cold War Kids, The Growlers, Matt and Kim, Rainbow Kitten Surprise, The Kills, Cults, Lo Moon, Hop Along, Wildermiss, Brent Cowles, The Shacks, Slow Caves and Tracksuit Wedding. Music starts at 4 p.m. daily.
Last year's Velorama was… good news for people who love bad news. There were complaints of broken ticket readers, long vendor lines, and some significant weather issues. This year however organizers have experience on their side. I'm big on second chances. Putting together a three-day cycling race/music festival for 30,000 people is quite a challenge, and I'm sure they've done the appropriate fine tuning. This year there should be ample bathrooms, beer stands, food trucks, wifi and shade for the everyone. Let's be honest, who doesn't want to see someone race a train on their bike? As for me, I'm in it for the music. Modest Mouse is my favorite and even if they were playing on the Titanic I'd risk it. For tickets and more details check out www.veloramafestival.com.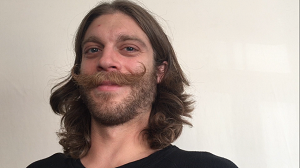 Jared is a local content contributor and aspiring author. He was fortunate enough to grow up in Golden, Colorado and graduated from MSU Denver. While an insatiable love of travel lures him all over the world, his roots remain firmly planted here. He enjoys writing short stories, poetry, children's books, societal observations, and everything else. A nature enthusiast and sunshine connoisseur, Jared is perfectly at home on any mountaintop or patio. He frequents art galleries and concerts, poetry readings and breweries, museums and bookstores. When he isn't making neighbors cringe at his musical attempts he can be found on a snowboard or sailboat, depending on the day. A perpetual adventurer and eternal patron of the road less traveled.