The Top Four Changes To Denver In The Last Five Years — As Told By Denver Natives
If you've heard it once, you've probably heard it a dozens times — Denver is a changing city. This is because there has been a huge influx of people into our city in the last five years with the legalization of marijuana in 2012, and whether these new Coloradans moved here to enjoy the benefits of marijuana itself, or to engage with our growing economy, the fact is the Denver Metropolitan population now has a growth rate of 1.6%. This places it as one of the fastest growing areas in the nation. It also means major changes have subsequently occured — as happens to any city when it experiences extreme growth in a short period of time.
That said, there seem to be some changes that are making more of an impact that others. Some for the better and some that have left Denver Natives longing for days past.
So without further adieu, these are the top four changes to Denver in the last five years — as told by Denver Natives.
1. Neighborhoods are changing.
This is just a natural part of the growth of any city, however, as a Denver Native the changes to certain neighborhoods are drastic. Particularly to the Northside (i.e. the "Highlands") and Five Points (i.e. RiNo) areas. These areas have not only seen an influx of high end restaurants, bars, etc, they also have seen a complete makeover in regards to the building that reside there, with many of the historic and beautiful original buildings having been torn down and replaced with more modern architecture. Granted, these changes, aren't necessarily a bad thing. For example, these areas weren't exactly what you'd call safe back in the day. In fact, walking around past sunset was a flat out bad idea. No however they are popular night time destinations for pretty much everyone!
2. Denver's food scene is changing.
While you are still able to get an awesome bowl of green chile in every neighborhood of Denver, many of our iconic and beloved Denver restaurants are shutting down. Patsy's for example (a.k.a. Denver's oldest Italian restaurant), shut down earlier this year, alongside Paris on The Platte, the Squeeze Inn, Campus Lounge and more. On the other hand however, tons of amazing restaurants have also opened up, helping to make up for the loss of these old time favorites. New favorites include: Root Down, The Kitchen, Avanti and more!
3. Traffic is way worse than it used to be.
There's really no getting around this as the city expands. More people equals more cars on the road. However, the change is drastic and hard for many of us Denver Natives to get used to. Believe it or not, only a few years ago rush hour was really just that, an hour or so of horrible traffic in the morning as people made there way to work, and again as people made their ways home in the evening. Now however, the highways are packed from sunrise to sunset and even getting from one side of Denver to the other (a drive which used to take about ten minutes), now takes between 30-45 minutes alone!
4. Rent has skyrocketed!
This is probably the most discussed and well known change, however, this is because it is the most difficult to deal with. While Living down town has never exactly been "cheap", it was only five years ago I personally was living in a roomy one bedroom apartment (washer/dryer and parking space included!), right in the heart of Capital Hill for only $700 a month! That same apartment only a few short years later is now going for over $1600. If that's not an insane increase, I don't know what is!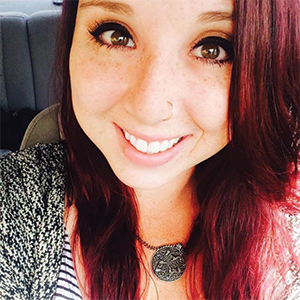 Jade was born and raised in Denver, Colorado. She grew up wandering16th street mall, relaxing near the Platte River, frequenting local coffee shops and music venues and learning all the ins and outs of the city she loves. Later she attended Metropolitan State University of Denver where she attained her BA in Philosophy, Minor in Psychology and Concentrations in both English Literature and Women's Studies. Additionally, while still in school Jade began her freelance writing career which,
four years later
, is now her full-time occupation. She also loves to travel the world, explore new places and take time to connect with and learn about the world around her. Not to mention she is nearly always down for a glass of wine and a good conversation. In short, Jade is full of energy and happiness, and has a deep passion for learning all she can about how best to enjoy and live life via history, reflection and a positive outlook towards the future.