The Matt Duchene Trade Saga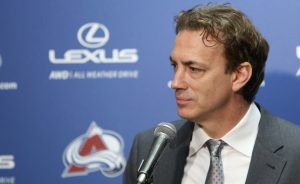 Many who witnessed the nightmare of last season assumed many changes would take place within the Avalanche organization. Among those, a franchise changing trade was surely incoming. Or so we thought. Matt Duchene has been the main story not just here in Colorado, but among the entire NHL as his name has surfaced and been on the trade block for the entire offseason. A surprise to many, as Duchene has been the face of the team since his draft year in 2009. Not just that, but Duchene has been an Avalanche fan his whole life, since the glory years of Patrick Roy and Joe Sakic when he was just a kid. The Avalanche drafting Duchene was almost storybook. But as it is seemingly turning out, it has become a situation of "don't meet your heroes."
We all thought he would be moved at the trade deadline before the playoffs. But it didn't happen… We all were POSITIVE he would be moved at the draft…. It didn't happen. There is no way Duchene would start training camp and the preseason on the Avs, could he?
Matt Duchene, as of today, will be in the starting lineup for the first regular season game tomorrow, as the Avalanche take on the New York Rangers.
Is this a distraction going forward? Yes, it has to be. It seems like every week a new rumor of Duchene being moved is surfacing. This has to be difficult not just for Duchene, but the entire team as they try to move on from their worst season ever as a franchise. So why is Sakic putting the franchise in this position?
It all goes back to the Ryan O'Reilly trade.
After trading O'Reilly for Nikita Zadorov, Mikhail Grigorenko, and a prospect (who is now JT Compher), Sakic has been grilled by the national media. Unjustly, after Compher has panned out better than expected and Zadorov having improved, but grilled nonetheless. Especially after Grigorenko has returned to the KHL after an unsuccessful stint in the NHL, after being drafted at 12th overall by the Buffalo Sabres in 2012. Zadorov has improved but not drastically. Meanwhile O'Reilly has been one of the best players on the Sabres and even taking on an alternate captain role.
This takes us back to now. What does this have to do with Matt Duchene?
Everything.
Sakic must win this trade. The franchise is relying on it and he cannot just take another dice roll on some players that "might" be good. While you can criticize the way he has handled this situation, I for one applaud it. Sakic is not going to be bullied into a bad trade. He wants a haul on this trade and is doing right by the franchise by holding out. Duchene may want out, but as long as he is under contract for two more years he may as well make the best of it. If he performs at a higher level this year, or even part of this year, all may get what they want in the end. Who knows, maybe a fairy tale ending is possible? Maybe Duchene will want to stay and Sakic wont move him? Unlikely, but you never know with a kid who's childhood dream was to be an Av.
Until then, trust Joe Sakic. While it may be difficult at this time, he is doing right by the franchise that he made great from the beginning.
"Oh Captain my Captain."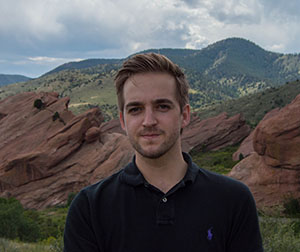 Graham Rendell is a native of Colorado, growing up in Evergreen, Denver, and Steamboat throughout various points of his life. He attended Saint Mary's University of Minnesota where he completed his BA in Journalism and Public Relations. He also completed an Art minor due to his passion for photography. Not only is he an avid photographer and writer, but a passionate musician as well. When he is not taking pictures around Denver or writing, he is likely to be found playing guitar with his band, or teaching students how to play the instrument that has made a profound impact on his life. Graham is looking to further use his skills in writing and photography in the photojournalism field to promote not just his own work, but the beautiful state that he has spent the majority of his life in.