REI Denver: More Than Just A Fabulous Place For All Things Outdoors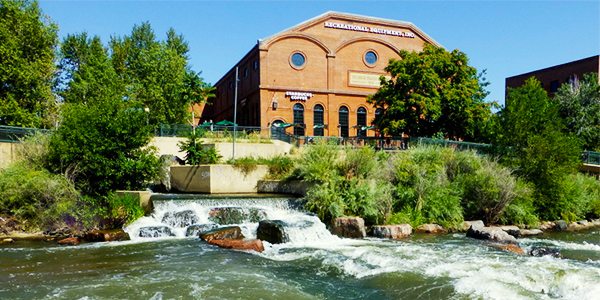 REI Denver is certainly a hot spot for both natives, transplants, locals and tourists alike. It offers some of the very best sporting and outdoor equipment available, which is great in a place like Colorado where all things outdoors are desirable. From camping to rafting, rock climbing to mountain (or city) biking, and more, REI pretty much has it all. What's more though, it's also a great place to come just to hang out, as the building itself is a huge part of Denver history, includes beautiful architecture, is right next to the historic Platte River and Cherry Creak trail, and of course has a huge and very well air-conditioned Starbucks attached. That said, since this is a history blog, of course we are going to dig a little bit deeper into the building's actual history.
Back in 1901, the Denver Tramway Company — a company founded in 1886 by John Evens and his son which ran electric cables and cars all throughout Denver from East Colfax to Park Hill, Broadway to Englewood and more — picked the spot for their power plant and began building. The location was chosen specifically for to it's proximity to both down town, as well as the Platte river which would be a cooling mechanism for the plant's turbines. When the building was finished, (styled in victorian architecture), it housed five 450-horsepower boilers and three 800-kilowatt General Electric machines cross compounding condemning Green-Whalick engines, which were then nearly doubled in fallowing years to keep up with the DTC's (Denver Tramway Company's) growing need for energy to fuel their electric cable cars.
From there, the plant would turn out over an average of 179 tons of coal each day, thus providing both increased transportation to a rapidly growing and thriving city and virtually eliminating the need for the old horse railway systems. Additionally, the DTC gave many people increased opportunities and job prospects, as they could now easily get in and out of this city without owning a carriage or car themselves. Plus, it provided many jobs in its own right, either via working as a railway operator, a ticket sales man, repair specialist or in the plant itself. In short, the DTC was central to the lives of the vast majority of people living in or near the Denver area, in the early 20th century.
As with all great things however, the plant eventually closed down in the 1950's (which probably also helped our environment a bit), and was instead sold to the International Harvester Company who used the building as an enormous warehouse. This though, didn't last too long, as the building was then sold again and became the home of the Forney Historic Transportation Museum in the year 1969.
Obviously, this ownership and use didn't last too many decades either however, as in 1998, REI (or Recreational Equipment Inc.), bought the building and spent over $30 million in restoring, updating and renovating the structure back to a magnificent piece of historic Denver architecture once again. They also opened their flagship store, which as mentioned in the start of this blog has become a favorite shopping place for outdoor enthusiasts.
That said, as REI (i.e. what the historic building is now generally known across Denver as), stands today, it has turned into one of the hubs of Denver life. Not just for the fact that it houses such great gear to really enjoy all Colorado has to offer, but also for the atmosphere. In fact, it's normal to walk in during the week and see the Starbucks (which is located inside the actual building), teaming with business men and women in meetings, students studying and freelancers working away on their laptops. In the evenings it's a place where friends gather and have a glass of wine (yes, they serve select wines and beers at this Starbucks!). Then on the weekends it's a favorite ending destination for a family bike ride, say from Capital Hill or Cherry Creek, down the Cherry Creek Trail, where parents and kids alike can enjoy a refreshing lemonade, pick up some knee pads for their kiddos who possibly toppled over on the ride and relax next to the cool water! In short, the "REI" building has been and continues to be a huge part of Denver's culture, and will no doubt continue to play a part in the lives of many more generations of Denver-ites to come.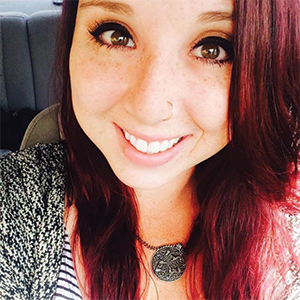 Jade was born and raised in Denver, Colorado. She grew up wandering16th street mall, relaxing near the Platte River, frequenting local coffee shops and music venues and learning all the ins and outs of the city she loves. Later she attended Metropolitan State University of Denver where she attained her BA in Philosophy, Minor in Psychology and Concentrations in both English Literature and Women's Studies. Additionally, while still in school Jade began her freelance writing career which,
four years later
, is now her full-time occupation. She also loves to travel the world, explore new places and take time to connect with and learn about the world around her. Not to mention she is nearly always down for a glass of wine and a good conversation. In short, Jade is full of energy and happiness, and has a deep passion for learning all she can about how best to enjoy and live life via history, reflection and a positive outlook towards the future.