Pigeons Playing Ping Pong at The Ogden
The Ogden has announced another fire lineup next weekend guaranteed to get you your funk fix. Pigeons Playing Ping Pong is headlining September 15th and 16th, bringing the best of both coasts with them. They'll be joined by Lespecial on Friday night for a late-night groove fest. Saturday night will be a dance party of epic proportions with Portland's Yak Attack.
Pigeons Playing Ping Pong is a four-piece funk/jam band from Baltimore, Maryland. Hatched in a dorm room in 2009, they've spent the last decade racking up over a thousand shows in 44 states. Propelled by a relentless work ethic and a style as infectious as the bird flu, they've established a dedicated fan base dubbed "the flock." Whether they're playing an outdoor music festival or a small-town bar, their live shows are incredible. Their music is a rhythmic blend of jazz, funk, and psychedelic rock, delivered with irresistible enthusiasm. Pigeons Playing Ping Pong has shared stages with huge names like Marcus King, Karl Denson, members of Vulfpeck, The Revivalists, Umphrey's McGee, and the String Cheese Incident to name a few. When they aren't on the road, the band's migratory patterns are typically limited to the practice space and studio. They put out a constant stream of fresh, inventive material. You can see their explosive new single, "King Kong." For these guys, it's not about the nest egg. They do it for the flock.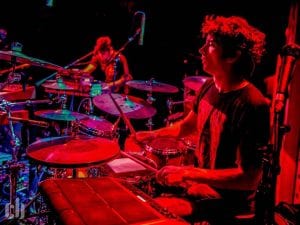 Lespecial is a heavy future groove trio from New York and Connecticut. Carving their own path across multiple genres, they're fearlessly pursuing a synthesis of musical idioms that will continue to inspire them. The group consists of Luke Bemand on bass, Jonathon Grusauskas on guitar, and Rory Doland on drums. In addition to these instruments, all of the band members take turns on percussion, synth, sampler, and vocals. The result is an experimental mix of hip hop, funk, indie rock, and electronic beats. Their diverse influences and experimental nature create a super unique sound and style. Lespecial is known for throwing in uncommon time signatures and strange inventive rhythms. They go heavy on the synth and keep a strong base line to hold it all together. Their first album, Playonbrother Sessions, was released in 2011. They followed that with the EP Ceremony in 2013, and two more albums, Omnisquid in 2015 and Cheen in 2017. Lespecial creates music that doesn't underestimate the audience and leaves room for head banging and hip swaying alike.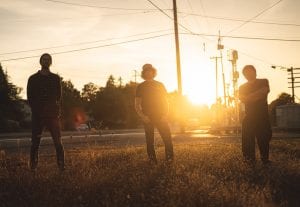 On Saturday, Pigeons will be joined by Yak Attack. The electronic group was founded in Portland in 2013. They've been making waves across the northwest with engaging live shows and songs that instantly connect with new audiences. Their music is a mix of jam, funk, jazz, and electronic, best described as "organic electronica." Yak Attack plays and records everything completely live on real instruments, and they're often joined by a world-class roster of guest musicians. The result is a push and pull of intricate compositions and raw improvisation. Their latest album, Safety Third, dropped last year, and they're currently recording their fourth full length album.
The Ogden has you covered on that funky stuff all weekend. You can catch back to back nights of Pigeons Playing Ping Pong with Lespecial's synth magic on Friday and Yak Attack's organic electronica on Saturday. Tickets are on sale now. For more info check out The Ogden Theater.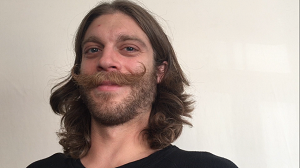 Jared is a local content contributor and aspiring author. He was fortunate enough to grow up in Golden, Colorado and graduated from MSU Denver. While an insatiable love of travel lures him all over the world, his roots remain firmly planted here. He enjoys writing short stories, poetry, children's books, societal observations, and everything else. A nature enthusiast and sunshine connoisseur, Jared is perfectly at home on any mountaintop or patio. He frequents art galleries and concerts, poetry readings and breweries, museums and bookstores. When he isn't making neighbors cringe at his musical attempts he can be found on a snowboard or sailboat, depending on the day. A perpetual adventurer and eternal patron of the road less traveled.