People's Building – Aurora Arts District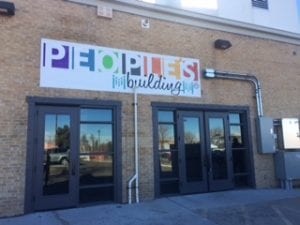 I've never had much truck with communism. I was born in the 80's and have only the faintest memory of the Berlin Wall coming down. My ultra-Conservative scholastic education impressed upon me that the only success of the Soviets and the "Red Chinese" (yes, that was the actual term used) was to slaughter and starve millions of people. This impression was not wrong; Stalin and Mao weren't fun people at parties. And it left me with a deep distrust of anything labeled "The People's," whether that's an army or an industry. Thus, it was with some skepticism that I learned that there's an art space in Aurora called the People's Building.
Adding to my hesitation is that, well, Aurora. I spend time on the comedy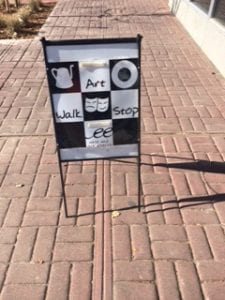 circuit in Denver and there's no place that gets more grief than Aurora. Boulder gets skewered as an overpriced, hippie paradise and Aurora gets hailed as the cesspool of poverty and ugliness. I googled "theater aurora" when writing this piece and the first image returns were of a mass shooting. I run the Colfax marathon out into Aurora and I must admit that it's not the most scenic or idyllic roadway, unless you're particularly fond of trash and low-slung, post-War brick crackerboxes. There's a parallel to be drawn between such buildings and graceless Soviet architecture.
And so, Aurora could easily be dismissed unless you take the time to let her shine. Aurora is saved by the thing that the Soviets lacked: Mexicans. It's a splendid celebration of vitality and energy and a sense of becoming. Also, food. I've spent the last few weekends at the People's Building and loitering home along Colfax has brought me Dionysian indulgences of burritos and tamales and all the sticky offerings of the many and fragrant panaderias. Look me in the eye and tell me that Lenin would have eaten borscht if he'd had smothered enchiladas available, and that he wouldn't have been a more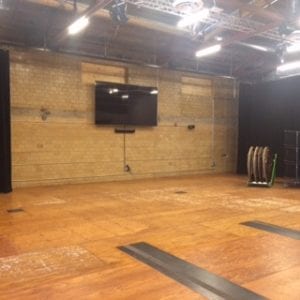 pleasant guy for the switch. The gulags would have been much improved by Taco Tuesdays.
Aurora's city council has also done a bold thing by heavily investing in its arts district, which is what we're actually talking about today. Art is the ultimate expression of humanity. Both civilizations and individuals are remembered by the art that they create. What we know about what cultures past and present held dear is inferred almost entirely from their art. Aurora is making a good bet on their community and artists having something worthwhile to make, say, and be, and it's giving them a place to do so "with dignity."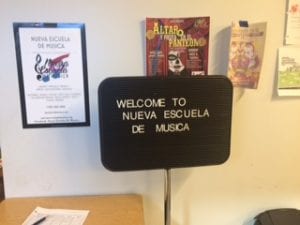 This last bit, "with dignity" really impressed me. The People's Building's mission statement includes that specific phrase: they want their community's artists to have a beautiful space to work and be and to have the dignity that goes with that. Having spent my time in the trenches of under-stairs dressing rooms, traipsing across parking lots in preposterous costumes because the green room is in a different building, trying to teach classes in furnace rooms, etc., the idea of working in a high-quality space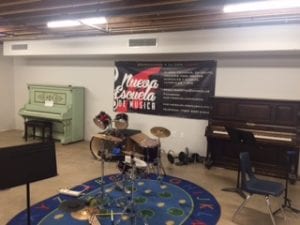 with dignity makes me want to weep with relief and gratitude.
Placing a priority on dignity and quality, they've done a good job with the venue. Resting on the intersection of Colfax and Florence, the People's Building is a roomy structure that used to be a furniture store named for its owners, the People family. I was relieved to learn this, my Communist hesitations being what they are. Comforted by the small-business-capitalist origins, I was delighted to explore the space. The City of Aurora's Office of Urban Renewal and Redevelopment recently took over the building and invested millions in it. It was well worth it. The soaring ceilings draw you in through the huge glass windows. Warm, antique wood floors welcome your feet and eyes. Elevators and wide doorways make accessibility a breeze. The place feels like it wants you there.
What does the building actually *do*? It makes art. I recently read a piece that states that merely having larger housing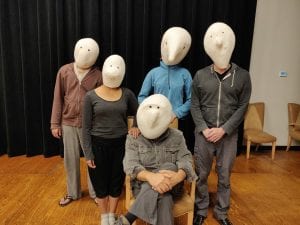 spaces prompts the existence of larger families. Having a space to make art prompts the making of art. With a generous performance space on the main floor and a roomy rehearsal space in the basement, art is made. The building is committed to art, education, and wellness. A music school lives in the basement. They host community gardening workshops and maker markets. Materials for social services in English and Spanish guide those in need to solutions and assistance. Artists and teachers hold workshops and exhibitions.
Turns out, the People's Building does represent something of the aspiration for good that communism had, despite its gulags and famines. It had the idea that a collective and egalitarian society had merit, which is an idea worth considering. The People's Building, while certainly not communist in any political sense, has community, that collective and egalitarian concept, at its heart. It believes that we are better together, better being inclusive, better valuing our humanity through art and individual expression. It's created a space for us to be human and artists. And the fact that that space has pristine and well-lit bathrooms is just the icing on the cake.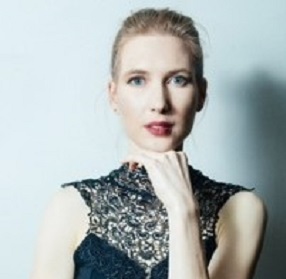 Jessie Hanson lives and works in Denver and couldn't be happier about it. Like the best-possible kind of Jekyl-and-Hyde scenario, she splits her life between science and storytelling. During the day, she performs clinical diagnostics and messes around with test tubes. At night, she performs behind the mic as a standup comedienne, in the air as a circus aerialist, and in rhinestones as burlesque dancer. She begrudges the hyper-inflated cost of a decent pair of false eyelashes. When she's not on stage, she sweating it out as an endurance athlete in triathlons and marathons across the West. She begrudges the hyper-inflated cost of a decent pair of running shoes. She's thrilled to be on board with OnDenver and writing about science, comedy, circus, athletics, and general fun on the Front Range!