NFL QB Rankings – Broncos 27th Out of 32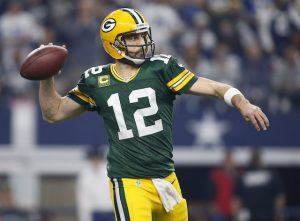 After signing Case Keenum to a two-year contract and passing on a quarterback in the draft, how do the Broncos compare to the other 31 teams at the quarterback position for the next few years.  The ranking below.
Green Bay – They have Aaron Rodgers, enough said.
New England – Tom Brady stars as Benjamin Button.
New Orleans – Drew Brees signed a two-year extension worth $50 million, the Saints are fine.
Seattle – Russel Wilson is only 29 years-old, has gone to four Pro-Bowls, and has already won a ring.  They're good.
Detroit – The franchise has issues, but Matthew Stafford doesn't.
Atlanta – Compared to the top three, Matt Ryan is still young.
Philadelphia – Carson Wentz hasn't even played two full seasons, but with 33 TDs and only 7 INTs, the Eagles are in great shape.
Los Angeles Chargers – Phillip "Old Man" Rivers is still better than anyone the Broncos have.
Pittsburgh – Until Ben actually calls it quits, they're set.
Los Angeles Rams – What a difference a year makes.
Carolina – Cam Newton takes too many hits, but the former league MVP has plenty of years left.
Indianapolis – The Colts are in good shape as long as Andrew Luck is in good shape.
Minnesota – $84 million for Kirk Cousins better be an upgrade from Keenum.
Oakland – David Carr wouldn't start for the Broncos, but Derek would.
Dallas – After watching Dak Prescott, the Broncos would be happy to redo the 2016 NFL draft if they could.
Houston – Deshaun Watson over 'Bama was no fluke.
Washington – The Broncos should have signed Alex Smith if they were just looking for a two-year fix. Over the last two years Smith has thrown 41 TDs and only 13 INTs.
Baltimore – Joe Flacco is a veteran who has won a Super Bowl. Keenum isn't.
New York Giants – Eli Manning is a veteran who has won two Super Bowls. Keenum isn't.
San Francisco – Bill Belichick wanted to keep him, John Lynch paid him big money, and with a lifetime record of 7-0, Jimmy Garoppolo is probably the real deal.
Tampa Bay – Jameis Winston has struggled, but at only 24 years-of-age the former first-pick in the 2015 NFL draft would most likely be a starter in Denver.
Tennessee – Marcus Mariota has struggled, but at only 24 years-of-age the former second-pick in the 2015 NFL draft would most likely be a starter in Denver.
Cincinnati – I want to say that Keenum is better than Andy Dalton, but Dalton has played in 70 more games, has 40 more wins, 120 more TDs, passed for 16,000 more yards, and they're the same age.
NY Jets – Would you rather have Josh McCown grooming Sam Darnold, or Keenum grooming Paxton Lynch.
Cleveland – As long as Baker Mayfield isn't Johnny Manziel.
Kansas City – They're replacing a QB that made the Pro-Bowl and threw 26 TDs with only 5 picks….by choice.
DENVER – Keenum was terrific with Minnesota but he's also played for four teams in seven NFL seasons, was a backup to TJ Yates, and was once waived by the Texans to make room for Ryan Mallett.
Arizona – If healthy, the combo of Sam Bradford and Josh Rosen would move up the list to the teens. If healthy.
Jacksonville – Blake Bortles is not as good as Keenum, but Bortles is only 26, and just about took the Jags to the Super Bowl…so it's closer than you think.
Miami – Ryan Tannehill was average before missing all of last season.
Buffalo – AJ McCarron couldn't beat out Dalton in Cincy, and it's wait-and-see on Josh Allen.
Chicago – Only thing worse than not having a franchise QB, is having one that may not be any good.
Images via HoustonChronicle,USAToday,Newsday,Fakepigskin.com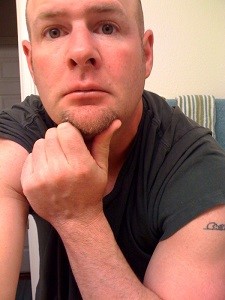 Alan Tapley is an educator, author, and blogger who has lived just outside of Boulder for the last twenty years.  His published work includes two novels, two children's books, a series of cartoons in the Minneapolis Star-Tribune, and multiple sports related articles. His love for family and the state of Colorado is only matched by one thing, his passion for sports.  The first baseball game he ever attended was at Wrigley Field, before there were lights.  At the final Bronco game at the old Mile High, he allegedly cut out a piece of his seat in the South stands.  But regardless of being here for the Avalanche's last Stanley Cup, the Rockies only World Series appearance, and all the Broncos' Super Bowl Victories, his wife never fails to remind him that he wasn't at the University of Colorado in 1990, like she was.  The year the Buffs football team won the National Championship.