Jump Up on Stage
One of my idols is Julia Child. Brilliant cook and charismatic personality, of course she was. She was also tall and gawky and quite homely. She bloomed late in life, doing nothing of public note for the first fifty of her many years and not exploring romance until her mid-thirties. She stumbled onto the passion of her professional life, French cooking, as the stumbled toward her 40th birthday. I relate to all of this late-blooming and awkwardness. Especially the bits about being tall and gawky. *insert self-deprecating eyeroll here* I love cooking and could write another column about that (hint, hint, OnDenver editors!). The stumbled-upon passion this column talks about is not cooking, though; it's performing.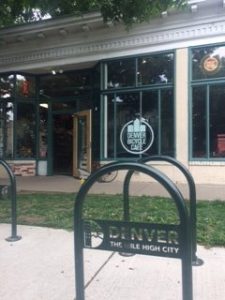 I grew up with the conviction that my "back talk" and general smart-alecness were bad things. I spent a fair amount of my childhood with soap in my mouth because of them. Eventually, I learned to pack them down tight into a box and never, ever let them percolate up to the surface, thus eliminating a whole lot of sinfulness. I later discovered that sin is a ton of fun. Improv is the stumbling block that threw me off the wagon of righteousness and into the pit of iniquity that is self-expression through the performing arts.
I signed up for my first improv class in the hopes that learning to improvise social skills (I had none at the time) would help me salvage a rocky relationship. In fact, it did the opposite. Being taught that my contribution to a relationship mattered and that I should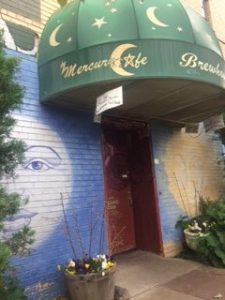 speak for myself were NOT values that that domestic partner appreciated. The relationship quickly ended and I fell in love with improv and improvisers instead.
I didn't set out with the intention of finding an improv class to improve myself. I happened across a Groupon offering a discount on beginner-level improv classes and a light bulb went off: I should do this! I nervously attended the first several weeks and was just starting to feel ok about talking out loud in a group when the instructor announced, "Be here early next week; it's our first performance."
Performance?! Like on a stage?!?! In front of strangers!??!!??! I had not expected this.
I picked through my wardrobe and selected the shirt that I thought least likely to exhibit epic pit rings. I also went to the drugstore and bought a HUGE stick of prescription-strength antiperspirant whose label claimed to keep me dry as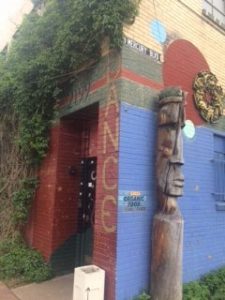 the Sahara for a full 72 hours. I slathered my armpits from the tip of my elbow to the bottom of my rib cage. I sweated a lot anyway. I can barely remember the performance itself.
This was seven years ago. I no longer flop-sweat before shows and I've learned how to turn "back talk" into actual jokes. I've become a different person that I was back then. I speak with my own voice and have slowly begun to think that I have worth. This may seem like a lot to attribute to a couple of improv classes, and of course it is. But those classes were the genesis of a new self, a new life, a whole and healthy person.
Thanks for staying with me through that self-indulgent romp into my own history. I only bring it up because it illustrates why I so firmly believe in the power of the arts and why I avidly support getting everyone into them! After thousands of hours on stage and in writing rooms, it sometimes is hard to remember how intimidating (and sweaty) it was to walk up to the mic for the first time. Or the third time. Or the tenth time. I love watching newbies shake and stammer and then walk off stage with a huge grin plastered ear to ear because the rush is just that good. Accordingly, I would like to share a few ways for you, dear reader, to dip your toes in the waters of performing arts!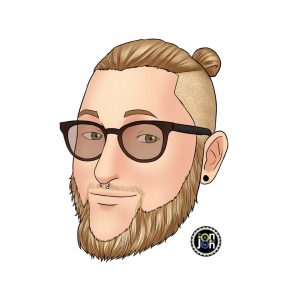 There's two ways to get started in anything: take a class or just plunge in. Summer is a great time to try out some classes for a variety of arts. If you want to try a group-based, relational form, go for improv!  I highly recommend Jon Jon Lannen's class series coming up this summer. It teaches short-form improv, a style based on fast-paced jokes and games. (If you've ever seen Whose Line Is It Anyway, that's classic short-form improv.) Jon's a fantastic improviser and all-around good guy with a knack for making newbies feel comfortable and confident. (He also does private coaching and some other fun stuff, too.) You can even use my own first-time pathway via Groupon!
If you just want to try a tiny nibble of improv to see if you might like to do more, try attending a jam. A jam is where bunch of unaffiliated improvisers gather together in the light of the full moon to bathe in the blood of comedy virgins. Just kidding. We get together to play with new people and old people we haven't played with before. I wrote last week about the Ladies' Jam and a while before that about Barkley's. These are both still running and you should totally jump in and play!
If talking in front of people sounds a little dodgy to you, you might enjoy the non-verbal circus arts, like aerial dance,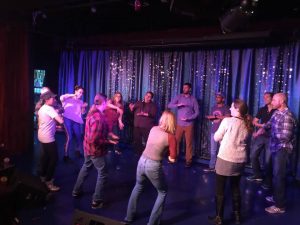 acrobatics, juggling, etc. I haven't talked too much about my life in circus and acrobatics, but physical training has also been a big part of me becoming me. Gravity Aerial Arts has great introductory classes, as does the Moth and the Circus Collective. If you're more into the hand-based circus skills, Up Down Circus, helmed by the incomparable Warren Hammond, world juggling champion and bon vivant, offers juggling, diabolo, poi spinning, and more (for kids, too!)
For neat-whiskey initiation to comedy, you can't beat stand-up. (To continue my sweaty confessional, the first time I did stand-up, I wrote my notes on my hand and then held that hand over a fan to keep from sweating the ink off while waiting my turn.) The Mercury Cafe hosts Diagnosis Hysterical, a monthly (!) open stage for women only, which is a fantastic idea! (Of course, men and others are welcome in the audience.) The Merc also hosts another open mic on Wednesdays for musicians, comics and magicians of all genders. The Denver Bicycle Cafe also has a no-pressure open mic for newbie (and seasoned) comedians on Sunday nights.
Of course, the classes and workshops I recommend here do not mandate that you go up on stage. You can certainly take the class for the skills and fun and decline to perform, but I encourage you to try it. Take a deep breath and step out there! The stage is waiting for your voice!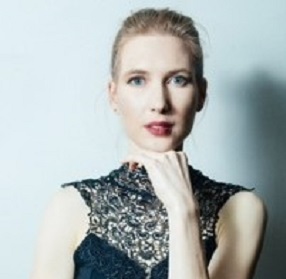 Jessie Hanson lives and works in Denver and couldn't be happier about it. Like the best-possible kind of Jekyl-and-Hyde scenario, she splits her life between science and storytelling. During the day, she performs clinical diagnostics and messes around with test tubes. At night, she performs behind the mic as a standup comedienne, in the air as a circus aerialist, and in rhinestones as burlesque dancer. She begrudges the hyper-inflated cost of a decent pair of false eyelashes. When she's not on stage, she sweating it out as an endurance athlete in triathlons and marathons across the West. She begrudges the hyper-inflated cost of a decent pair of running shoes. She's thrilled to be on board with OnDenver and writing about science, comedy, circus, athletics, and general fun on the Front Range!