Happy National Poetry Month!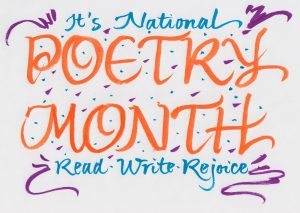 Poetry is so much more than a pastime; poetry is a necessary force–one of immense capability, a valuable emotional resource and vital political tool in this world. National Poetry Month is not just for poets and avid poet readers, but for all to recognize the beauty and importance of this art. Here are a few things you need to know to celebrate this month in all its glory:
Celebrate at Mercury Cafe on April 14th!
The biggest show in town celebrating the month's festivities will culminate at, the legendary Mercury Cafe during the Colorado Poetry Rodeo (also known as the Podeo). This will be the 30th anniversary celebrating National Poetry Month, "showcasing Colorado's diverse writing community with multi-dynamic performances and presentations. The day-long rodeo of words covers a broad literary range including featured performers and writing organizations, poetry slam, storytelling and flash fiction, Small Press Fair and workshops." –Facebook event page
Event info: 11:30am to midnight
Complete Schedule: Facebook event page link
Location: Mercury Cafe (2199 California Street).
Early bird admission (before noon) is FREE
Come & go admission after noon is $10
Join the Museum of Western Art forWriting the West on April 18th!
The Museum of Western Art has partnered with Lighthouse Writers for a fun monthly series in order to: "To help inspire your writing, we'll explore the Museum's galleries, stopping to hear the backstory behind a painting or two, and then hand out a few creative, themed writing prompts. At the end of the session, you'll have the chance to share what you wrote next to the painting that inspired you. Writing the West is open to writers of all backgrounds and skill levels, even those who've never written creatively before!" — Writing the West program website
Event info: 2:30pm – 4:30pm
Location: American Museum of Western Art
(1727 Tremont Place, Denver CO 80202)
Cost: $5, Purchase tickets HERE.
Try your hand at writing a haiku!
April 17th is National Haiku Day! Though this is perhaps one of the most random holidays, it celebrates one of the most ancient, concise and elegant forms of poetry, the Japanese Haiku. It consists of 3 lines, the first consisting of 5 syllables, the second with 7, and the final line again has 5 syllables. The form's short length permits you to produce many pieces and rather quickly. Go to this website to submit your haikus to a contest.
Attend an Open Mic Night!
Attending an open mic makes for great fun, as poetry has immeasurably more impact when spoken aloud, especially when read by the poets who wrote the piece(s). For a more exhaustive list of compelling reasons to attend, the ample benefits, and local event times/locations, reference this article.
Check out Denver's BookBar for a sleu of literary events!
The literary scene convenes here for happy hour, book clubs, literary trivia, readings, open mics, and more! Not to mention the menu is full of yummy deliciousness with clever menu items. Click here  to view the full calendar!
For more information, check out these resources:
For more ideas on how to participate in National Poetry Month, check out this article that gave suggestions for how to celebrate International Poetry Day (March 21st). click here
– Click here to read 30 more ways to celebrate! There are many fun ideas and helpful resources here.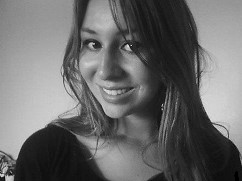 Bianca Glinskas hails from sunny Southern California, where she studied English and Creative Writing at California State University of Long Beach.  Bianca's work has appeared in literary magazines including 
Knock Your Socks Off,
Ordinary Madness,
 and 
Glass Mountain Magazine.
Bianca's column arose as a natural attempt to answer the call of Denver's lively, pulsating literary scene. When she isn't reading or writing, Bianca enjoys doing yoga, playing viola, exploring the outdoors, drinking at breweries, and holing up in coffee shops for hours on end. For any inquiries regarding Bianca's coverage of Denver's literary scene, please do not hesitate to contact her directly at 
bglinskas@gmail.com
.