How to Celebrate World Poetry Day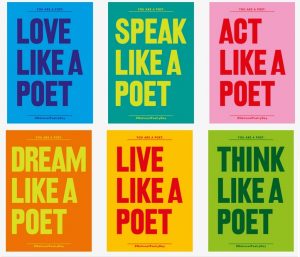 March 21st is World Poetry Day!
According to the United Nations, who established this fantastic, necessary holiday in 1996, the celebration of World Poetry Day intends to,
​encourage a return to the oral tradition of poetry recitals, to ​promote the teaching of poetry, to restore a dialogue between ​poetry and the other arts such as theatre, dance, music and ​painting, and to support small publishers and create an ​attractive image of poetry in the media, so that the art of poetry ​will no longer be considered an outdated form of art, but one ​which enables society as a whole to regain and assert its ​identity.
​–http://www.un.org/en/events/poetryday/
Here are a handful of ways to celebrate World Poetry Day! Comment below with your plans for the day!
1.Read the first chapter of Muriel Rukeyser, "The Life of Poetry" which addresses the problematic, pervasive fear of poetry in contemporary society. The chapter insightfully explores poetry as a vital social tool through its capability to transport readers through its emotional and political subject matter.
Read here: https://www.poets.org/poetsorg/text/life-poetry-chapter-1
2. Participate in the "Ekphrastic Challenge". It's simple to do: attend a museum, get inspired by what you see, and write a poem about a piece that speaks to you! An Ekphrastic poem is defined as, "a vivid description of a scene or, more commonly, a work of art. Through the imaginative act of narrating and reflecting on the "action" of a painting or sculpture, the poet may amplify and expand its meaning." –Poetry Foundation
3. Subscribe to a local literary journal! See a list of linked local literary journals here: https://ondenver.com/for-a-good-time-call-upon-amazing-poetry-in-local-literary-magazines/
4. Find out which famous poet you are most like! Take the quiz here:
https://www.buzzfeed.com/colinheasley/forever-is-composed-of-nows?utm_term=.al4p4L4n0X#.kyR78G8mL1 (I got e.e. cummings!)
5. Browse the Poetry section at your local bookstore! Find something you love and give it a home on your bookshelf. Tattered Cover has an exhaustive selection of contemporary works and local literary journals.
6. Check out some of Colorado's earliest poets and read their poems about the sweeping prairies and magnificent mountains here: https://ondenver.com/colorado-as-seen-through-the-eyes-of-its-earliest-poets/
7. Visit your local library, and bring home a mixed stack of classics and contemporary works. Browse the catalog online here:
https://catalog.denverlibrary.org/search/searchresults.aspx?ctx=1.1033.0.0.6&type=Keyword&term=poetry&by=KW&sort=RELEVANCE&limit=TOM=*&query=&page=0&searchid=2
8. Looking for a new read? How about some poetry! Use this website to find a few suggestions to find suggestions for what's next. Type in the name of a poet you like, and this site will provide a list of other poets to peruse! https://poet.tips/poet/andrea_gibson/
9. Attend an open mic night! For a list of compelling reasons to go and local events, go here: https://ondenver.com/8-compelling-reasons-why-you-need-more-open-mics-in-your-life/
10. Feeling inspired? Want to get creative? Sign up for a writer's workshop! Lighthouse is an amazing local non-profit off Colfax Blvd. that offers high-quality instruction in the literary arts.
Several workshops for the spring class series start this evening:
4-WEEK: WRITING PLACE—COLORADO AND BEYOND,
4-WEEK: NOVEL BOOTCAMP III—YOUR NOVEL'S ARC, &
8-WEEK: ADVANCED NONFICTION: STRUCTURE AND REVISION!
. . . & Several start tomorrow:
8-WEEK: THE TABLE: INTERMEDIATE/ADVANCED SCREENWRITING WORKSHOP,
8-WEEK: INTERMEDIATE SHORT STORY WORKSHOP,
8-WEEK: INTERMEDIATE NOVEL WORKSHOP, &
8-WEEK: INTERMEDIATE MEMOIR AND PERSONAL ESSAY.
OR, register for the Ars Poetica 1 Day Workshop this Saturday, where you
will write a poem about writing poetry! What a clever, unique way to explore the craft.
AND LASTLY, several online class options start next week!
More info here: https://lighthousewriters.org
11. Check out https://coloradopoetscenter.org which lists a directory of published Colorado poets!
12. Sign up to receive 1 poem a day via email (& then…actually read them!) https://www.poetryfoundation.org/poem-of-the-day-form
13. Host a reading between friends! Encourage everyone to come with a few poems to share (whether a personal favorite or self-written). I challenge you to discuss, snack, laugh, and think deeply about how this art captures and informs the human experience.
Happy reading!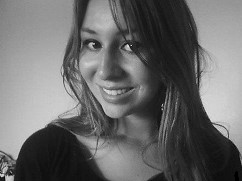 Bianca Glinskas hails from sunny Southern California, where she studied English and Creative Writing at California State University of Long Beach.  Bianca's work has appeared in literary magazines including 
Knock Your Socks Off,
Ordinary Madness,
 and 
Glass Mountain Magazine.
Bianca's column arose as a natural attempt to answer the call of Denver's lively, pulsating literary scene. When she isn't reading or writing, Bianca enjoys doing yoga, playing viola, exploring the outdoors, drinking at breweries, and holing up in coffee shops for hours on end. For any inquiries regarding Bianca's coverage of Denver's literary scene, please do not hesitate to contact her directly at 
bglinskas@gmail.com
.