Happy Fall from Steamboat!
I drove up to Steamboat on Thursday for a bachelorette party. And let me tell you…the drive was gorgeous! The leaves are changing colors, the wildlife is romping in the meadows, and the temperatures are great for outdoor activities. Below you will find five reasons you should visit steamboat before the first snowfall and one reason you should visit once the snow comes.
Fall is in full swing- Awe yes. It is that time of year when temperatures start cooling off, which causes the leaves to change colors. Just looking out my window, I see gold everywhere. It is breath taking. The air is cool and crisp, making hiking more tolerable than temperatures in the 90s! Steamboat has the colors of fall everywhere you look.
Hiking- This is the perfect time of year for some of my favorite hikes. It isn't too cold to wear you are just thinking about hot cacao and it isn't too hot to where you are suffering from heat exhaustion. My favorite hikes in Steamboat are: Rabbit Ears Peak Trail, Fish Creek Falls, and hiking up the same mountain I ski down in the winter!
Biking- The biking is amazing. This is one of the best places in Colorado for biking. There are trails for everyone from beginner to expert. Everything from Mountain, Road, Downhill and family. For more information check out Bike Town USA Steamboat.
Fishing- One of my favorite lakes is Pearl Lake. It is a smaller lake packed with lots of fun. If you like bigger lakes, Steamboat Lake is perfect. If you are into fly fishing, the Yampa runs right through town! Another great place to do some fishing is Elk River.
Hot Springs- Yes, after all those fun outdoor activities you can relax in a natural hot spring. Strawberry Hot Springs is beautiful. The mineral water is 104 degrees…perfect for relaxing. And if that isn't enough to relax you, you can get a blissful massage while you are there!
So, stop delaying and get up to Steamboat this fall!! And let's not forget the one reason to some up here after the snow falls…SKIING!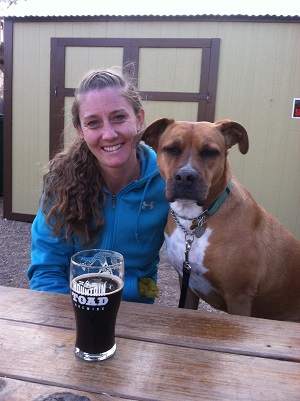 Christie is an outdoor enthusiast from Golden, Co that LOVES doing everything outside. She has an MBA with an emphasis in Sustainability from Brandeis University and a passion for helping others, which she turned into a consulting career. Whether you are looking for social media, marketing, or business strategy, Christie will help grow your business. In her spare time, she enjoys the outdoors and sharing her stories with others through blogs. Christie loves Colorado and hopes her stories help others see Colorado in a way they have never experienced before.