Get Out of Denver and Head to the Mountains for some 4th of July Camping
The 4th of July is right around the corner. Have you thought of how you are going to spend the holiday? You could stick around Denver, there is plenty to do such as watch fireworks and BBQ with friends. OR you could head out into the wild with some friends, a tent, and a sleeping bag! In 300 words, I am going to attempt to convince you to go camping this Independence Day…Here is goes.
Unplug, unwind, and enjoy the beautiful state of Colorado. Camping is good for your mind and body. First your mind: The wilderness gives you an excuse to put your electronics down and completely free your mind from all the stress of everyday life. Now, that you are unplugged take a deep breath, relax, and let the stress escape. Onto your body. Camping itself is physically active and being in the wilderness you are bound to partake in some unstructured activities such as hiking, biking, and exploring. Enjoy you detox and burn those calories!
You can live anywhere, but you picked Colorado. Why? Because it has so much to offer in the sense of beauty. Enjoy it. This weekend, trade the sounds of car horns for the sounds of nature. Swim in a lake, wade in a creek, see wildlife in their natural habitat…not a zoo.
Camping is about survival. Therefore, by camping you are learning valuable survival skill. These skills are rewarding and build your self-esteem.  Let me explain. Knowing that you can survive in the wild, will make you more confident…thus building your self-esteem.
Bonding is why I love camping so much. Without cell phones, iPad, and TVs out of the picture, you can communicate with those you are around. This is an opportunity to build relationships and make them stronger.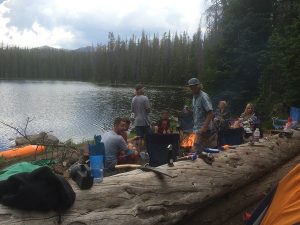 Now that we have established you are going camping this 4th of July; here is a quick tip.
Reserve a spot early or go somewhere less popular.
People love to go camping over the 4th, so be prepared by reserving a spot ahead of time OR try a new spot. That means you might not be able to camp in popular areas. But this is great because you can take this opportunity to explore a new place.
Enjoy your digital detox, experience a new place, connect with those you care about, and be safe this 4th of July.  is your opportunity to disconnect with technology, see something beautiful, get back to the basics, and reconnect with people. I can't wait to hear about you adventure when you get back…so please share!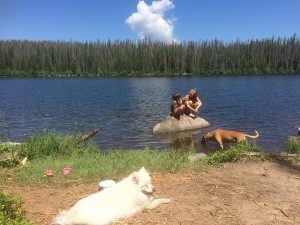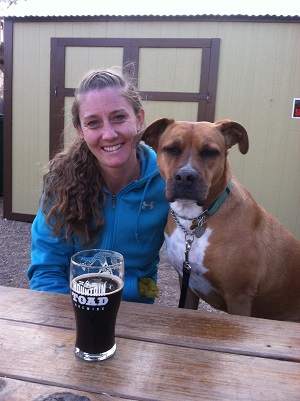 Christie is an outdoor enthusiast from Golden, Co that LOVES doing everything outside. She has an MBA with an emphasis in Sustainability from Brandeis University and a passion for helping others, which she turned into a consulting career. Whether you are looking for social media, marketing, or business strategy, Christie will help grow your business. In her spare time, she enjoys the outdoors and sharing her stories with others through blogs. Christie loves Colorado and hopes her stories help others see Colorado in a way they have never experienced before.