Frozen Dead Guy Days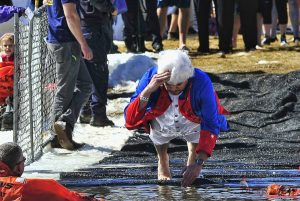 March is the snowiest month of the year for Colorado. It's also the month of one of the quirkiest, weirdest festivals in the country: Frozen Dead Guy Days. Next weekend marks the 17th year for the festival, which, if you don't know, is in honor of a frozen dead man stored in a Tuff Shed in Nederland.
What?
Bred Morstol was born and raised in Norway. After he died in 1989, his grandson Trygve Bauge took the body to the United States in hopes of cryogenically freezing it because…why not? After a stint in California, the body wound up in Ned, where Trygve and his mother, Aud, attempted to build their own cryogenic lab. They were both eventually deported, but the body remains to this day, with caretakers shuttling in dry ice on a regular basis. No, you can't see the body, but the festival is something you should do at least once in your lifetime.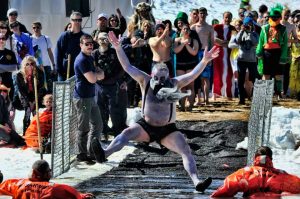 It kicks off on March 9th at 4 p.m. with a royalty-themed costume contest and live music. Over 30 bands will play during the course of the weekend, and the Bourbon, Bacon, & Brews Tent is there to keep you satisfied. Saturday begins with a pancake breakfast and registration for the legendary Coffin Races and the Polar Plunge. Gather a group of friends and build your own crazy coffin to race through the frozen streets! And if you're on the fence about doing the PP, know that $5 of the registration fee goes to support TEENS, Inc.'s Outdoor Leadership Program. Participants are also encouraged to dress in costume, and the best costume wins and Eldora Midweek Pass for the 2018/19 season.
The weekend continues with a slew of frozen-themed events like the Brain Freeze (a slushie drinking contest), Fix a Frozen Flat (try to change a tire after soaking your hands in ice water), Snowy Human Foosball (like regular foosball but with real humans), Frozen Tee Shirt Contest, Turkey Bowling, the Salmon Toss, ice carving contests, a rocky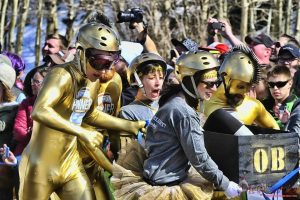 mountain oyster eating contest, a best beard contest for all you dudes, and the aptly named Frozen Dead Poet Society open mic, just to name a few. With street performers, food, drinks, warming tents, and the general charm of Nederland, you're going to have an awesome time. And all you transplants can tell your folks back home that you went to Frozen Dead Guy Days. If they seem confused, you'll be able to tell them everything you learned from watching the "Grandpa's in the Tuff Shed" documentary which plays on repeat at the Wild Bear Mountain Ecology Center. Boom.
For a full schedule, click here. Also, don't drink and drive. There's a party shuttle that makes a round trip from Denver, and it's only $10. Make your reservation here.
So go have fun, and experience this essential Colorado celebration!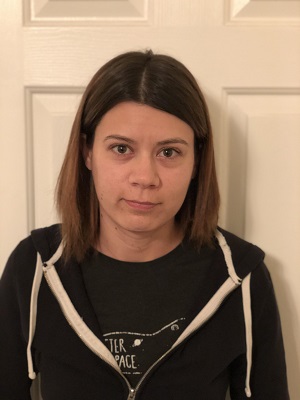 Evan is a writer, filmmaker and animator from Illinois. She moved to Boulder in 2011 to study film at the University of Colorado and fell in love with the Rocky Mountains. After graduation, she moved to Austin to pursue her film career. Despite the amazing tacos, music, and people, she found herself homesick and moved back to Denver, where there are far fewer cockroaches and seasons are an everyday occurrence. She is still writing screenplays and animating her own short films, and spends the rest of her time exploring new trails, towns, restaurants, and slopes all across the state.